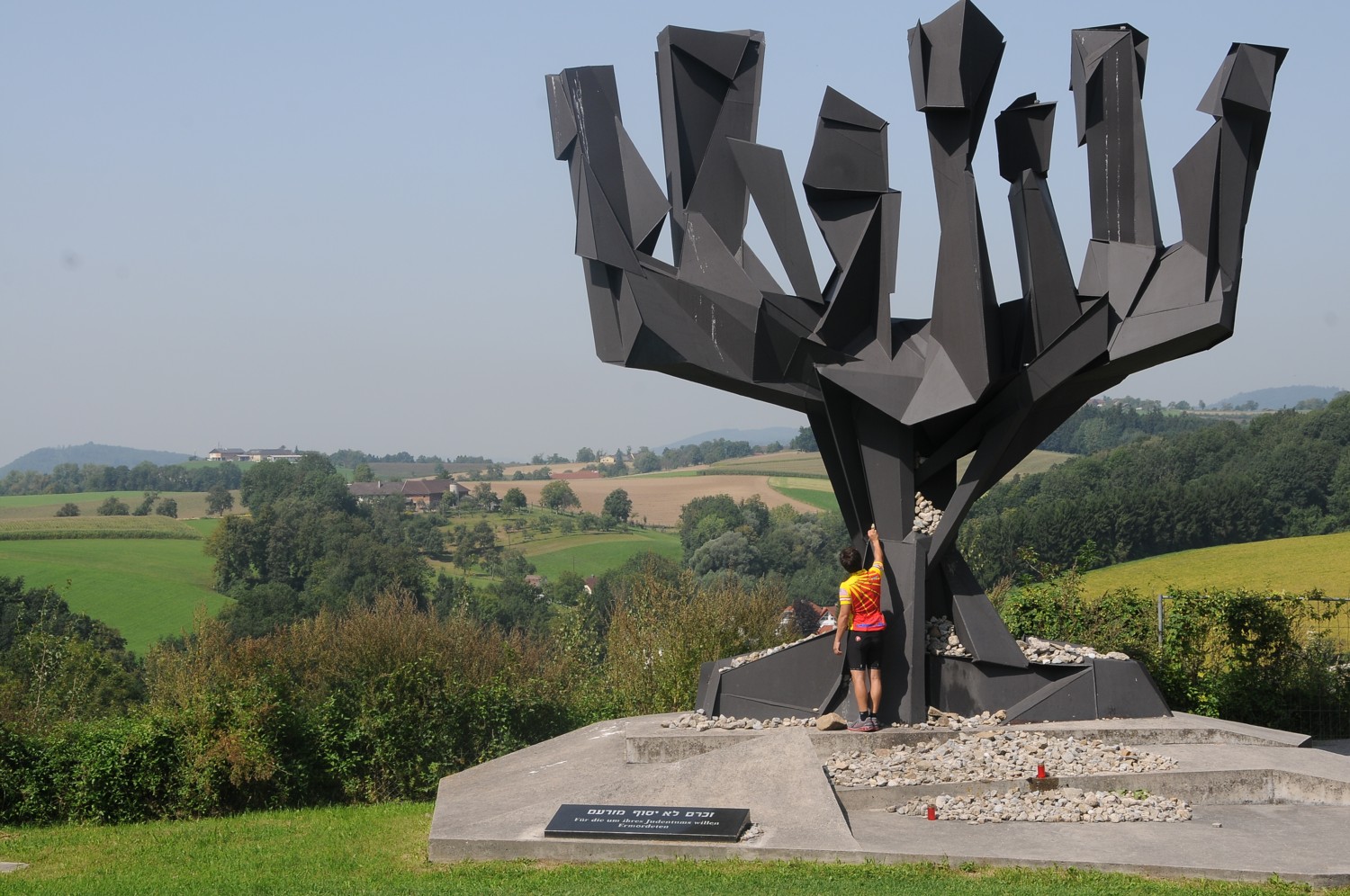 After neglecting to mention the extermination of 6 million Jews by the Nazis in his statement on International Holocaust Remembrance Day, January 27, speechwriters were careful to include Jews in Donald Trump's remarks at the U.S. Holocaust Memorial Museum's National Commemoration of the Days of Remembrance event that took place at the U.S. Capitol, April 25. 
Here is the pool report by Philip Rucker, White House Bureau Chief for The Washington Post:
Trump delivered a 15-minute speech from teleprompters between roughly 11:15 a.m. and 11:45 a.m. in the Capitol Rotunda before an audience of several hundred people.
Trump talked about anti-Semitism on university campuses and in the public square.
"This is my pledge to you: We will confront anti-Semitism," Trump said, receiving applause from the audience. "We will stamp out prejudice, we will condemn hatred, we will bear witness and we will act. As president of the United States, I will always stand with the Jewish people, and I will always stand with our great friend and partner, the state of Israel."
Trump [whose daughter, Ivanka converted to Judaism after marrying Jared Kushner, an Orthodox Jew] spoke extensively about what he called the "Nazi genocide of the Jewish people."
"You saw the organized attempt at the extermination of an entire people – a great people, I must say," he said. "You survived the ghettos, the concentration camps and the death camps, and you persevered to tell the stories."
Trump said millions of "innocent people were imprisoned and executed by the Nazis without mercy – without even a sign of mercy. Yet even today, there are those who want to forget the past, and there are even those filled with such hate – total hate – that they want to erase the Holocaust from history. Those who deny the Holocaust are an accomplice to this horrible evil and we will never be silent. We just won't. We will never, ever be silent in the face of evil again."
Trump said today was a "very, very solemn occasion." He said, "I'm deeply moved to stand here with those who survived history's darkest hour."
The president spoke at length about the legacy of Elie Wiesel, noting that this is the first Day of Remembrance since his passing.
"His absence leaves an empty space in our hearts, but his spirit fills this room," Trump said. He said Wiesel had a "gentle spirit" and said he "lived through hell" and that his "courage still lights the path from darkness."
Trump also said, "The Jewish people have endured oppression, persecution and those who have sought and planned their destruction, yet through the suffering they have persevered, they have thrived and they have enlightened the world."
At the conclusion of his speech, Trump said, "We must never, ever shrink away from telling the truth about evil in our time. Evil is always seeking to wage war about the innocent and to destroy all that is good and beautiful about our common humanity, but evil can only thrive in darkness."
Vice President Pence, senior White House adviser Jared Kushner, Treasury Secretary Steven Mnuchin and National Economic Council Director Gary Cohn were among the guests sitting in the front row for the president's remarks.
Several speakers delivered remarks before Trump. Ron Dermer, the ambassador of Israel to the United States, remembered the Holocaust, which he said "laid bare unimaginable hatred" and was defined by "horrors" and "cruelty."
Dermer celebrated Trump's strike on Syria in retaliation for Assad's chemical weapons attack on his own people.
"That decision was a defiance of indifference," Dermer said. "And if evil triumphs when good men do nothing, we should all seek to live in a world that defies indifference."
Dermer went on to say that the civilized world should be "prepared to use military might to confront barbarism."
Trump returned the praise, saying of Dermer, "He's done a great job and said some wonderful words."