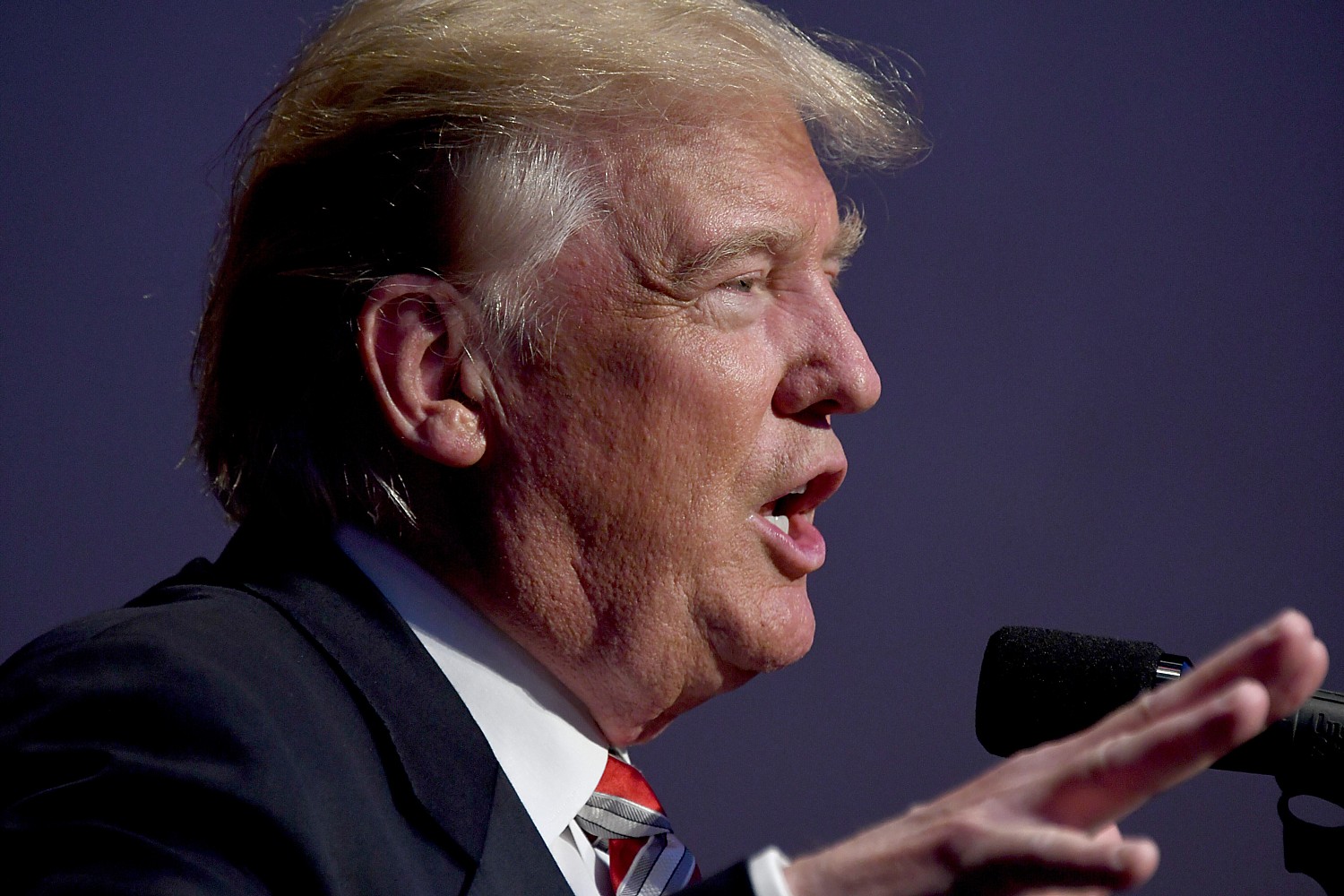 With great zeal, Donald Trump is dismantling environmental protections, regulations designed to mitigate climate change, and consumer financial protections intended to prevent another Great Recession that caused millions to lose their jobs, homes, retirement and college savings. With all the hullabaloo over Russian hacking of the election and Trump aides colluding with Russian operatives during the campaign, the firing of top National Security Adviser Michael Flynn who not only lied to VP Pence but also to federal authorities about his contact with Russia prior to the inauguration, the Trump Muslim/Travel Ban, and Trump's attack on a free press, arguing that contrary to what is being reported, his new administration is a "fine tuned machine," you likely have not heard about how Trump intends to make sure the machine is powered by dirty fuel and financed by deregulated banksters.
This from the White House pool press report by Adrian Carrasquillo, White House correspondent for BuzzFeed, at the signing of H.J. Res. 38:
The bill overturns the Department of Interior's Stream Protection Rule, which was signed during the final month of the Obama administration, "addresses the impacts of surface coal mining operations on surface water, groundwater, and the productivity of mining operation sites," according to the Congress.gov summary of the resolution.
"By eliminating this rule I am continuing to keep my promise to get rid of wasteful regulations that do nothing, absolutely nothing, but slow down the economy, hamstring companies, push jobs to other countries, which is happening all over, although I must say we've stopped it," Trump said. "You've seen all the factories, all the plants, they're moving back, they're going back to a lot of places. So you know that right, fellas? They're moving back fast — Ford, General Motors, Fiat, so many, very happy. Compliance costs for this rule would be over $50 million a year for the coal industry alone, it's unnecessary."
in the Roosevelt room and flanked by House Republicans on his left and miners from West Virginia in hard hats on his right, POTUS signed the resolution that he said would "eliminate another terrible job-killing rule saving many thousands of American jobs especially in the mines, which I've been promising you. The miners are a big deal, I've had support from some of these folks right from the very beginning and I won't forget it. We went to West Virginia and we had 17, 18,000 people and they couldn't get into that big arena."
Trump thanked House Republican leadership including Senate Majority Leader Mitch McConnell, House Speaker Paul Ryan, House Majority Leader Kevin McCarthy, House Natural Resources Committee Chairman Rob Bishop and Rep. Bill Johnson.
McConnell, McCarthy, and Democratic Sen. Joe Manchin were behind the president as he spoke. White House Chief of Staff Reince Priebus stood off to the side watching the president's remarks. Pool has asked for a full list of who was in attendance.
Trump told the miners the rule was a major threat to their jobs and said there was "a spirit of optimism rising across the country."
"How about one of the miners saying a few words. I hear Rand all the time," Trump joked of Kentucky Sen. Rand Paul who was in the room.
Coal miner Michael Nelson, General Superintendent, of the Marion County Coal Company stepped to the microphone: "President Trump we thank you for everything you've done for us. Everything you're doing for our industry is very much needed. I've been in this industry for 40 years and this is a very exciting time in our industry."
Nelson said he worked for Marion County Coal Company in West Virginia and POTUS asked "How did I do in the area?" referencing the election. "Oh, you did great," Nelson said to laughs in the room.
Sen. Shelley Moore Capito said "this is a lifeline to us, these miners they mine in West Virginia, it's a source of pride for us as a state that we've been able to power this country, that we've had the opportunity to provide the energy to this country."
Sen. Rand Paul said this is a big day for Kentucky and thanked Trump for getting rid of job-killing regulations. "I can promise you Eastern Kentucky voted 75% for Donald J. Trump," he said.
Senate Majority Leader Mitch McConnell said the last eight years brought a "depression" to Eastern Kentucky. "Our folks are so excited to have a pro-coal president and we thank you so much for being on our side."
A funny moment happened before the event concluded, Carrasquillo reported. POTUS got excited and invited the miners to the Oval Office and began to leave before having to be reminded that he had to actually sign the resolution first.
FULL LIST OF ATTENDEES:
Senate Majority Leader Mitch McConnell
Sen. Heidi Heitkamp
Sen. Shelley Moore Capito
Sen. Rand Paul
Sen. Joe Manchin
Rep. Bill Johnson,
Rep. David McKinley
Rep. Evan Jenkins
Rep. Jim Jordan
Rep. Morgan Griffith
Rep. Rob Bishop
Rep. Alex Mooney
Rep. Jim Renacci
Rep. Doug Lamborn
Hal Quinn, President and CEO, National Mining Association
Matt Evans, Vice President, Boich Companies
Robert Murray, Chairman, President and CEO, Murray Energy Corporation
Ryan Murray, Vice President, Murray Energy Corporation
Casey Crooks, Superintendent, American Energy Corporation
Kevin Hughes, General Manager, Murray Energy Corporation
Scott Martin, General Superintendent, The Harrison County Coal Company
Robert Moore, Executive Vice President, Chief Operating Officer, and Chief Financial Officer, Murray Energy Corporation
John Hardison, General Manager, Anchor Longwall & Rebuld, Inc.
Eric Grimm, General Manager, The Marshall County Coal Company
Michael Carey, Vice President of Governmental Affairs, Murray Energy Corporation
Gary Broadbent, Senior Corporate Counsel and Director of Investor and Media Relations, Murray Energy Corporation
Michael Nelson, General Superintendent, The Marion County Coal Company
Here is the notice from the White House.
PRESIDENT TRUMP: PUTTING COAL COUNTRY BACK TO WORK
LETTING COAL COUNTRY WORK AGAIN: Today, President Donald J. Trump signed legislation (House Joint Resolution 38) to stop the costly "Stream Protection Rule" from further harming coal workers and the communities that depend on them.
H.J. Res. 38 blocks an overly burdensome regulation from harming the coal industry.
o   The regulation was expected to reduce coal production, leading to fewer coal jobs across the country.
o   The blocked regulation threatened the coal industry with millions of dollars in compliance costs.
o   Complying with the regulation would have put an unsustainable financial burden on small mines, most of which are in the Appalachian Basin.
The blocked regulation would have duplicated existing regulations already in place to protect Americans.
GIVING COAL COUNTRY RELIEF: Since 2009, the coal industry has declined, leaving workers and communities without a lifeline.
Since January 2009, the coal mining industry has lost over 36,000 jobs without any relief in sight.
From 2009 to 2015, coal production declined by over 177,000,000 tons across the country.
From 2009 to 2015, over 600 coal mines closed.
A PROMISE TO COAL WORKERS: Before President Trump's inauguration, he promised coal workers he would support them and reverse the harmful actions of the past administration.
November 21, 2016, the Trump-Pence Transition Team pledged to "end the war on coal" and review harmful regulations created under the Obama Administration.
September 22, 2016, then-candidate Donald Trump called out harmful coal regulations: "I will rescind the coal mining lease moratorium, the excessive Interior Department stream rule, and conduct a top-down review of all anti-coal regulations issued by the Obama Administration."
August 8, 2016, then-candidate Donald Trump pledged to the American people: "We will put our coal miners and steel workers back to work."
GETTING GOVERNMENT OUT OF THE WAY: President Trump has been steadfast in his commitment to reducing the regulatory burden on all Americans, their pocketbooks, and their businesses.
President Trump has required that for every new Federal regulation, two existing regulations be eliminated.
President Trump has placed a moratorium on all new regulations by executive departments and agencies that are not compelled by Congress or public safety.
President Trump directed the Commerce Department to streamline Federal permitting processes for domestic manufacturing and to reduce regulatory burdens on domestic manufacturers.
President Trump signed an Executive Order expediting the environmental review and approval processes for domestic infrastructure projects.
President Trump signed legislation to eliminate a costly regulation that threatened to put domestic extraction companies and their employees at an unfair disadvantage.
President Trump directed the Secretary of the Treasury to conduct a full review of the Dodd-Frank Wall Street Reform and Consumer Protection Act to ensure associated, burdensome regulations receive proper scrutiny.
President Trump ordered re-examination of the Department of Labor's fiduciary rule, to make certain that it does not harm Americans as they save for retirement.