$50 Million in Grants Available for Local Law Enforcement Agencies to Prevent and Solve Hate Crimes and Other Crimes
$25 Million Securing Communities Against Hate Crimes Grants Offer Security for Houses of Worship, Community Centers and Other At-Risk Sites
Governor Taps Judge Jonathan Lippman to Launch Comprehensive Review of Antisemitism and Antidiscrimination Policies on CUNY Campuses
New York State Police Will Expand Social Media Analysis Unit to Monitor Threats on Schools and College Campuses
New York State Division of Human Rights Will Convene Community Circles to Bring New Yorkers Together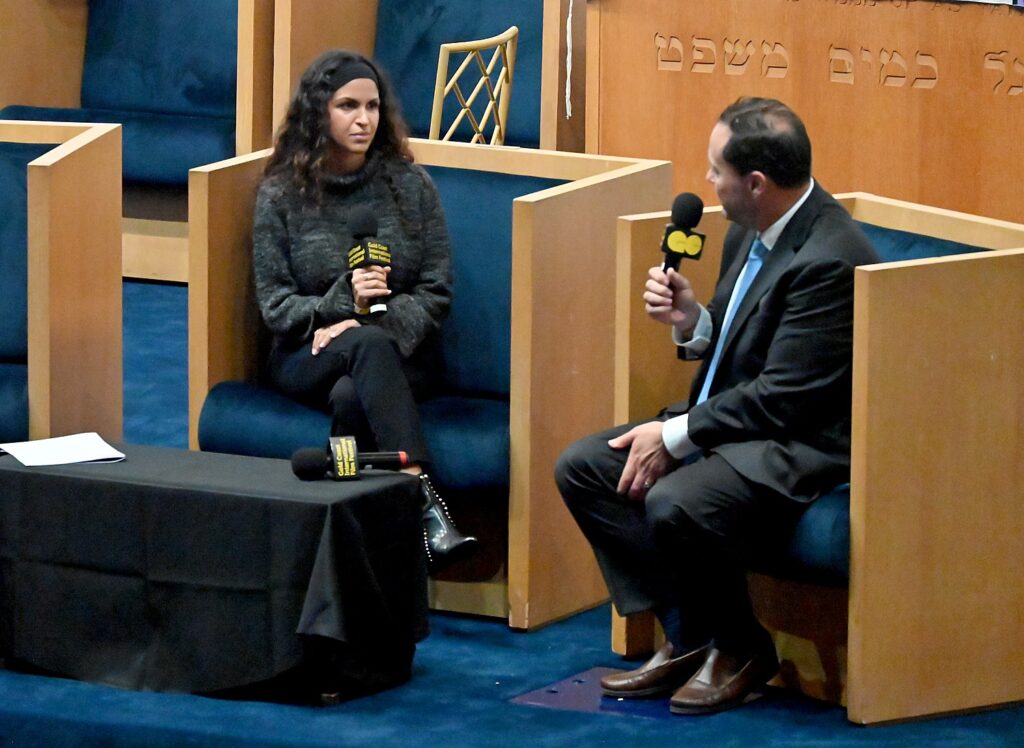 Governor Kathy Hochul today announced a series of actions to deploy all available resources to keep New Yorkers safe following a surge in hate and bias incidents in the weeks following the October 7 Hamas terror attacks.
In an address to New Yorkers, Governor Hochul highlighted $50 million available for local law enforcement agencies to prevent and solve hate crimes and other crimes, $25 million in security funding for at-risk community groups and cultural centers, an expansion of the New York State Police's social media analysis unit, and a new initiative from the Division of Human Rights. Governor Hochul also announced that Judge Jonathan Lippman, the widely respected former Chief Judge of New York and Chief Judge of the New York State Court of Appeals, will conduct an independent third-party review of the City University of New York's policies and procedures related to antisemitism and discrimination.
"My top priority is to protect the safety and well-being of all New Yorkers," Governor Hochul said. "Let me be clear: we cannot allow hate and intimidation to become normalized. As Governor, I reaffirm that there is zero tolerance in New York for antisemitism, Islamophobia, or hate of any kind, and it's critical we deploy every possible state resource to keep New Yorkers safe."
"In this moment, it is critical that we look out for each other and ensure New Yorkers from all backgrounds are protected from hate and supported with love," said Lieutenant Governor Antonio Delgado."We will make sure communities across our state are safe and that people are free to be who they are."
The AntiDefamation League has documented a 400 percent increase in anti-Semitic incidents since the start of the Israel-Hamas War on October 7th.
$50 Million for Law Enforcement Agencies Across the State
New York State is making $50 million available in law enforcement technology and equipment to modernize their operations and more effectively solve and prevent crimes, including hate crimes. DCJS is administering the funding and the deadline for submissions is noon on Wednesday, November 8, 2023. DCJS issued the request for applications after obtaining feedback from police departments and sheriffs' offices last fall about the type of technology and equipment they need. Agencies can seek funding for a variety of equipment and technology, including but not limited to license plate readers, mobile and fixed surveillance cameras, computer-aided dispatch systems, software, unmanned aerial vehicles, gunshot detection devices, and smart equipment for patrol vehicles and police officers.
$25 Million for Securing Communities Against Hate Crimes Grants
Governor Hochul announced an additional $25 million for the Securing Communities Against Hate Crimes (SCAHC) grants are available. Given ongoing hate and extremism at home and abord, the Governor also directed DCJS to develop new innovations and strategies to incorporate within the SCAHC program in the future – such as increases to the maximum award amount, a streamlined, rolling application process, and evaluations of the deployed protective equipment and technology. These potential changes will help respond to the current needs and challenges faced by organizations that are at-risk of hate crimes.
In July, the Governor announced the most recent SCAHC funding awards to 497 organizations statewide for 1,081 projects totaling $51,680,910, with $8,899,091 going toward 187 cybersecurity projects. Administered by DCJS, the SCAHC program provides funding to strengthen security measures and prevent hate crimes against nonprofit community and civic centers, cultural museums, day care centers, and other nonprofit organizations that may be vulnerable because of their ideology, beliefs, or mission. This funding can be used to support exterior or interior security improvements, including but not limited to lighting, locks, alarms, panic buttons, fencing, barriers, access controls, shatter-resistant glass and blast-resistant film, public address systems, and for the first time, measures to strengthen cybersecurity. Funds can also cover costs associated with security training.
Third-Party Review of CUNY Policies and Procedures Related to Antisemitism and Discrimination
The review of CUNY policies and procedures, which Governor Hochul has asked Judge Jonathan Lippman to conduct, will include recommended actions for the CUNY Board of Trustees to bolster its antidiscrimination polices and help protect Jewish students and faculty. Judge Lippman, of Counsel in the New York office of Latham & Watkins, will be supported by his firm in the review. The review is expected to include interviews, research, and other consultations and to cover the following topics:
Campus environment, including an assessment of attitudes and perspectives of antisemitism on various CUNY campuses.
Current University policies, procedures, and systems of investigating antisemitism complaints.
Consistency of treatment by the University in handling of antisemitism complaints and all other types of discrimination.
Appropriate balance of free speech rights with protection of students' right to receive education free of antisemitic threats, intimidation, or discrimination.
A report of Judge Lippman's findings is expected in the Spring.
"As a Judge and lawyer, my focus has always been first and foremost on fairness and equal justice," said Judge Jonathan Lippman. "That same sense of fairness, and freedom from intimidation, for Jewish students and all others in CUNY's academic community, will be at the center of my review. Antisemitism and discrimination in all its forms are unacceptable and I am honored that the Governor has asked me to carry out this important task."
Expand Social Media Analysis to Identify Threats and Criminal Activity
The New York State Police use publicly available social media activity and posts to assist in identifying credible criminal activity happening in the state. But the pool of information is so large and rapidly changing that the State Police's current efforts only scratch the surface of what is possible to detect and interdict.
Governor Hochul announced an additional $700,000 to enhance the Social Media Analysis Unit at the NYSIC by staffing a team of analysts to perform daily analysis of publicly available social media activity — particularly that which pertains to school violence threats, gang activity, and illegal firearms — to tie information back to existing criminal investigations, initiate new investigations, and communicate information on threats to appropriate field personnel.
Community Circles
In response to recent events in the Middle East, The Division of Human Rights (DHR) Hate and Bias Prevention Unit will be offering community circles to discuss how community members have been affected by these events and to help each other as we struggle to cope and heal. These Circles will be in-person and will be community specific, to allow for a safe space for all.
This announcement builds on Governor Hochul's efforts to increase safety protocols against hate and bias crimes in the wake of Hamas' attack on Israel. Last week, Governor Hochul announced the launch of a new hotline and online form for New Yorkers to be able to quickly report hate and bias incidents. Immediately following the Hamas terror attacks, Governor Hochul fully activated the Division of Homeland Security and Emergency Services Office of Counterterrorism, expanded State Police monitoring of social media, and directed MTA and Port Authority leaders to patrol high-risk transit hubs. In July, Governor Hochul announced more than $51 million in grant funding to improve safety and security of organizations at risk of hate crimes.
The Office of Victim Services supports 239 victim assistance programs statewide that provide direct services and support to victims and survivors of crime and their families, as well as reimbursement and compensation for crime-related expenses if an individual has no other resources to pay for them. Visit ovs.ny.gov for more information.
New York State Division of Homeland Security and Emergency Services Commissioner Jackie Bray said, "Coordination across levels of government and agencies is essential to protect New Yorkers. This investment will strengthen the partnership between New York State and the FBI and increase everyone's capacity to curtail and stop hate fueled violence."
New York State Office of Victims Services Director Elizabeth Cronin said, "Experiencing any crime can be traumatizing for victims, but being the victim of a hate crime can have a devastating impact on not only a person's physical health, but also their mental health. We offer resources and support for these victims and survivors to help them move forward. I applaud Governor Hochul's commitment to ensuring that all New Yorkers are safe on our streets."