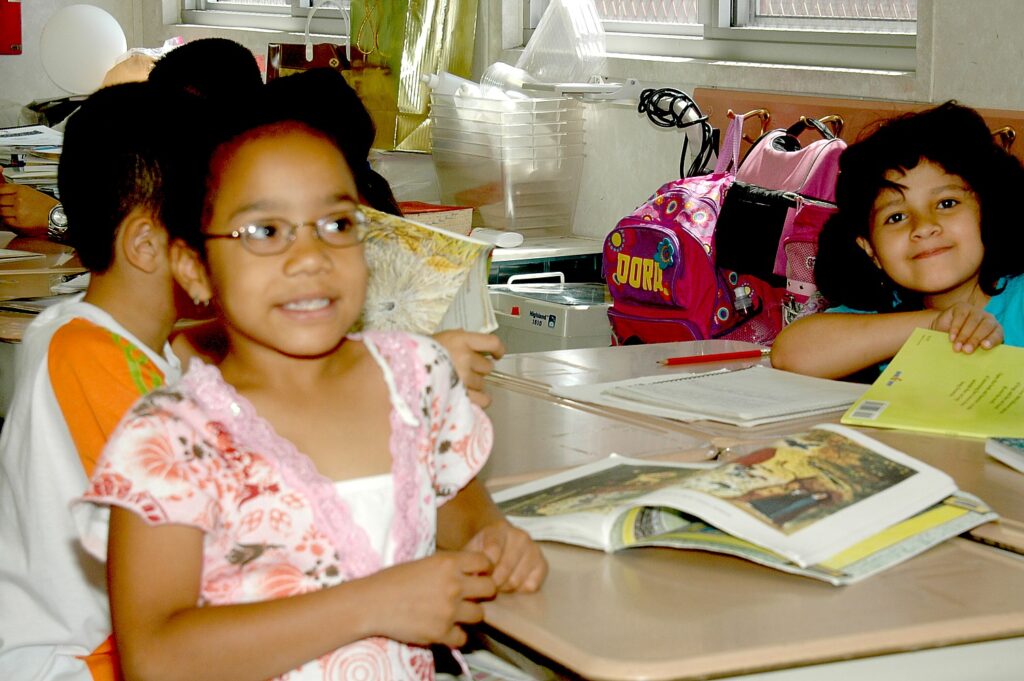 Over the past two years, President Biden has worked to advance racial equity and ensure the promise of America for Black Americans and all communities across the country. From increasing access to homeownership and rooting our discrimination in the housing market to promoting entrepreneurship, from reducing child poverty to historic lows to expanding access to quality affordable healthcare, from advancing voting rights and police accountability to ensuring equal access to a good education, the Biden-Harris Administration is ensuring that all African American families and communities can live with dignity, safety, and respect and enjoy true equal opportunity.  Highlights of the actions the Biden-Harris Administration has taken to advance equity and opportunity for Black Americans include:
Creating Economic Opportunity for Black Families and Communities. By signing into law the historic American Rescue Plan (ARP), Bipartisan Infrastructure Law, and Inflation Reduction Act (IRA), and implementing robust regulatory reform, President Biden has led the most equitable economic recovery on record, creating more than 12 million jobs since coming to office and helping create new economic opportunities for African Americans, including Black-owned businesses, and made long overdue investments in Black communities. The President's economic agenda has led to historically low unemployment, including among Black Americans, and is laying the groundwork for even greater economic growth in Black communities for years to come.

Protecting Black Americans' Access to Housing by Combating Housing Discrimination. Following President Biden's Presidential Memorandum directing his Administration to address racial discrimination in the housing market, in January 2023, the Department of Housing and Urban Development published a Notice of Proposed Rulemaking to fulfill obligations under the Fair Housing Act to Affirmatively Further Fair Housing. This rule will help overcome patterns of segregation and to hold state, localities, and public housing agencies that receive federal funds accountable for ensuring that underserved communities have equitable access to affordable housing opportunities.

Launching a Whole-Of-Government Initiative to Advance Equity and Justice for Underserved Communities, Including Black Communities. On his first day in office, President Biden signed the historic Executive Order on Advancing Racial Equity and Support for Underserved Communities Through the Federal Government. The President's Order emphasized the enormous human costs of systemic racism, persistent poverty, and other disparities, and directed the Federal Government to advance an ambitious whole-of-government equity agenda.
To strengthen the federal government's equity mandate, on February 16, 2023, President Biden signed a second Executive Order on equity that directs the federal government to continue the work to make the promise of America real for every American. This second equity Executive Order requires agencies to designate senior leaders accountable for implementing the equity mandate; directs agencies to produce Equity Action Plans annually and report to the public on their progress; requires agencies to improve the quality, frequency, and accessibility of their community engagement; formalizes the President's goal of increasing the share of federal contracting dollars awarded to small disadvantaged business by 50 percent by 2025; directs agencies to spur economic growth in rural areas and advance more equitable urban development; instructs agencies to consider bolstering the capacity of their civil rights offices and focusing their efforts on emerging threats like algorithmic discrimination in automated technology; directs the White House Office of Management and Budget to support agencies' Equity Action Plans and invest in underserved communities each year through the formulation of the President's budget; and further promotes data equity and transparency.
Lowering Health Care Costs and Improving Health Outcomes for Black Communities. President Biden is committed to keeping health care costs down for individuals and families and improving access to health care to address disparities in Black communities, including by creating the Blueprint for Addressing the Maternal Health Crisis.


Millions of lower- and middle-income Black families enrolled in health insurance marketplaces saw their premiums lowered or eliminated as a result of the ARP and will continue to benefit from provisions included in the Inflation Reduction Act. More than three quarters of uninsured Black Americans had access to a plan with a monthly premium of $50 or less and about two thirds could find a plan for $0-premium plan in 2021. After substantially increasing Affordable Care Act Marketplace outreach and education, from 2020 to 2022 there was an increase of 400,000 Black Americans enrolled in ACA coverage – a 49% increase.

Among adults 65 and older, Black Medicare beneficiaries were roughly 1.5 times as likely as White beneficiaries to have trouble affording medications, and about 2 times as likely to not fill needed prescriptions due to cost. The President's prescription drug law caps the amount that seniors on Medicare will have to pay for insulin at $35 per monthly prescription, caps the amount that seniors will have to pay for prescription drugs they buy at the pharmacy at $2,000 a year and will further lower prescription drug costs for seniors by allowing Medicare to negotiate the price of high-cost drugs and requiring drug manufacturers to pay Medicare a rebate when they raise prices faster than inflation.


Ensuring Equitable Educational Opportunity in K-12 Schools and an Education Beyond High School. President Biden has delivered the support necessary to enable every school to return to full-time, in-person instruction and ensure student success by accelerating academic recovery and addressing the mental health needs of students. President Biden has made college more affordable, provided college students with supports for completion, and helped federal student loan borrowers as they recover from the pandemic. He has also worked to ensure equitable access to high-quality education for Black students and invested nearly $6 billion in HBCUs.

Helping Working Families Afford Child Care. The high cost of child care continues to make it hard for parents – especially women — to work outside the home and provide for their families. Difficulty in finding high-quality, affordable child care leads some parents to drop out of the labor force entirely, some to reduce their work hours, and others to turn down a promotion. As part of the end-of-year omnibus appropriations bill, the Administration secured a 30% increase in funding for the Child Care and Development Block Grant, which will more families afford child care and access better child care options. Forty percent of children benefiting from this program are Black. The new law also made significant investments in programs Head Start, which disproportionately serves Black children and families.

Advancing Effective, Accountable Policing and Criminal Justice Reform. After Senate Republicans blocked passage of the George Floyd Justice in Policing Act last year – even though law enforcement groups supported a deal – President Biden signed a historic Executive Order to advance effective, accountable policing and strengthen public safety. The order requires federal law enforcement agencies to: ban chokeholds; restrict no-knock warrants; mandate the use of body-worn cameras; implement stronger use of force policies, including with the duty to intervene and duty to render medical aid; provide de-escalation training; submit officer misconduct records into a new national database; and restrict the transfer of military equipment to local law enforcement agencies, among other things. The Administration is actively implementing the order. For example, agencies have already prohibited chokeholds and restricted no-knock entries, updated their use of force-policies, and prohibited the transfer of military-grade weapons and equipment to local law enforcement agencies.

Protecting the Sacred Right to Vote. The President signed into law the bipartisan Electoral Reform Count Act, which establishes clear guidelines for our system of certifying and counting electoral votes for President and Vice President, to preserve the will of the people and to protect against the type of attempts to overturn our elections that led to the January 6 insurrection. Agencies across the federal government have announced steps they are taking to respond to the President's historic Executive Order on promoting access to voting. And the Department of Justice has taken strong actions to protect the right to vote, including doubling the number of voting rights attorneys.
For more information on steps the Biden-Harris Administration has taken to advance equity and opportunity for Black Americans, you can go to FACT SHEET: The Biden-⁠Harris Administration Advances Equity and Opportunity for Black Americans and Communities Across the Country.