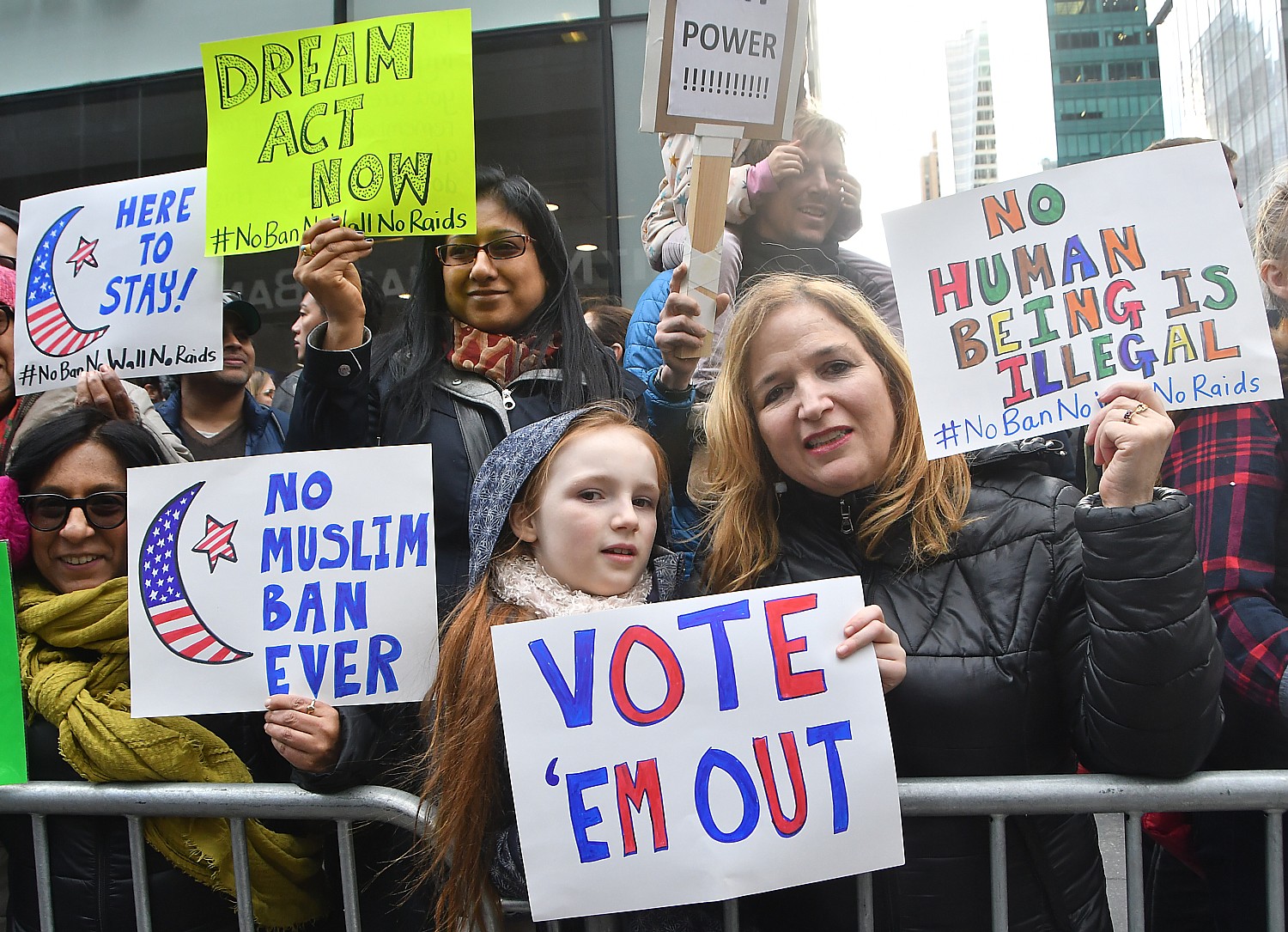 NEW YORK –The New York Civil Liberties Union, American Civil Liberties Union and Brooklyn Defender Services filed a federal class action lawsuit today challenging the recent cessation of bond hearings for immigrant detainees and the Trump administration's indefinite detention of immigrants.
The administration's halting of bond hearings in New York follows a February Supreme Court decision in a case from California, Jennings v. Rodriguez, holding that a federal immigration statute does not entitle immigrants to bond hearings. In that case, the Supreme Court chose not to decide whether the U.S. Constitution independently requires bond hearings and instead sent the case back to the appeals court in California to address that question. In New York, however, the federal appeals court already recognized that the Constitution requires such hearings in a 2015 case, Lora v. Shanahan. Nonetheless, the federal government has stopped providing them to immigrant detainees in New York. Today's lawsuit seeks to restore bond hearings and due process protections for jailed immigrant New Yorkers.
"In the pursuit of its anti-immigrant agenda the Trump regime seeks to do away with basic legal protections that are fundamental to any notion of justice," said Donna Lieberman, executive director of the New York Civil Liberties Union. "Immigrants are entitled to due process, and bond hearings are a vital safeguard against the unjustified and prolonged imprisonment that the Trump regime seeks to impose on all immigrants. The New York Civil Liberties Union and our partners will fight to ensure immigrant New Yorkers can rely on the rule of law even under the Trump regime. "
Hundreds of thousands of people both with and without lawful status are detained by Immigration and Customs Enforcement (ICE) each year. Immigration detention can last months or even years, as people fight their deportation cases through a slow and backlogged immigration court system. Bond hearings are an essential opportunity to demonstrate to a judge that incarceration is not necessary to ensure that someone returns to court. Without a hearing, immigrants, including asylum seekers and green card holders, may remain locked up indefinitely while they fight their cases.
"Without the opportunity to request release, our clients, including asylum seekers and long-time green card holders, are indefinitely detained and separated from their families, their jobs, and their communities in horrific detention centers," said Lisa Schreibersdorf, Executive Director of Brooklyn Defender Services. "Indefinite detention is contrary to our most basic constitutional principles and we are proud to continue the fight for due process and justice for our clients and their communities."
The lead plaintiff in the class action, Augustin Sajous, is a 60-year-old Haitian man who has lived in the US for 46 years, since he became a permanent resident as a child in the 1970s. He studied engineering, bought a house, and helped raise a family, but in recent years he has struggled with mental health issues, which led to bouts of homelessness. Mr. Sajous was arrested by ICE in September 2017 and is subject to deportation because of two 2015 misdemeanor convictions for bending MetroCards in order to use them with zero balance.
"The Supreme Court's recent ruling does nothing to undermine the fact that the Constitution ensures that all people in the U.S. are entitled to due process protections," said Jordan Wells, staff attorney at the New York Civil Liberties Union. "We are taking action now to ensure that immigrant New Yorkers who are currently detained get a fair opportunity to secure their freedom."
In addition to Wells, counsel on the case include NYCLU staff attorneys Robert Hodgson, Paige Austin, and Aadhithi Padmanabhan, associate legal director Christopher Dunn and paralegal Maria Rafael, ACLU Immigrants' Rights Project staff attorney Michael Tan and deputy director Judy Rabinowitz, and BDS attorneys Andrea Saenz, Brooke Menschel, Zoey Jones and Bridget Kessler.