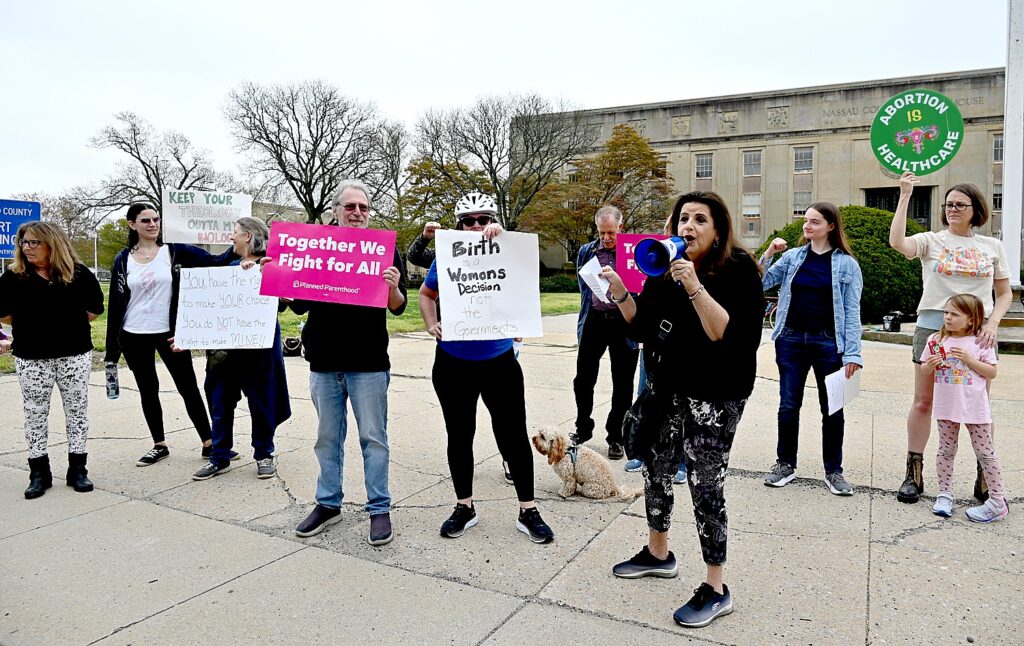 By Karen Rubin, News-Photos-Features.com
Imagine if Lee Zeldin, the Republican former Long Island Congressman, had won election to become New York's Governor. His lame claim he would not "change" existing abortion law would have been no guarantee he would not have gone along with the abortion bans taking hold in other states dominated by Republicans. He likely would have instructed his Health Commissioner to pull abortion medication, the preferred method of providing abortion as well as miscarriage care used in 54 percent of procedures. Zeldin would not have stood up for women's reproductive rights, or stepped up the state's ability to provide care for women, now fugitives from their own states, desperate to access reproductive care.
But New York State's leadership is dominated not just by Democrats who have been steadfast in upholding women's rights and preventing women from being denied their autonomy, their agency, their reproductive freedom and ability to make health decisions to save their own life, but by women in key roles: Governor Kathy Hochul, Attorney General Letitia James, US Senator Kirsten Gillibrand, Senate Majority Leader Andrea Stewart-Cousins, who this weekend, came together to vow to continue fighting to protect abortion rights – only a year ago, taken for granted.
In the wake of multiple attacks on abortion access, including a federal ruling by a single Amarillo, Texas ideological judge (a Trump appointee) restricting access to abortion medication and Florida's passage of a six-week abortion ban (up until then, with a 15-week ban that made Florida, the last Southern state women could obtain care), New York began stockpiling 150,000 doses of misoprostol. Misoprostol is the second drug in the two-drug regime, the safest, most efficient, with the least amount of adverse side effects, but if the Supreme Court affirms the Texas decision (and goes against the Washington state judge's decision), misoprostol can be used alone, in higher doses, with much greater discomfort, side effects and possible adverse effects.
Since the United States Supreme Court issued the Dobbs decision last year, stripping away reproductive rights from millions, Governor Hochul has led the fight to ensure accessibility for all who seek abortion care. In addition to creating a nation-leading $35 million fund to support abortion care, Governor Hochul worked with the Legislature to pass six new nation-leading laws to protect and support providers and patients.
Governor Hochul earlier this week announced that the State will stockpile the abortion medication Misoprostol as part of ongoing efforts to protect access to abortion. At the Governor's direction, the New York State Department of Health will immediately begin purchasing Misoprostol in order to stockpile 150,000 doses, a five-year supply, in order to meet anticipated needs. Governor Hochul also announced that if the abortion medication Mifepristone is taken off the market, the State will commit up to an additional $20 million to providers to support access to other methods of care.
To further safeguard access to abortion medication, Governor Hochul is also working with the Legislature on new legislation to require private insurers to cover Misoprostol when it's prescribed off-label for abortion and to ensure that no provider is charged increased medical malpractice coverage rates or loses coverage due to prescribing Misoprostol off-label.
In addition to stockpiling abortion medication, Governor Hochul has also proposed several actions to protect access to abortion care and support abortion providers as part of her proposed FY 2024 Executive Budget, including expanding abortion access on SUNY and CUNY campuses.
"This has been a dark week for women across the country," Governor Hochul said. "While anti-choice extremists believe that they should decide what is best for your own health, I will never stop fighting back – standing shoulder to shoulder with our federal, state and local partners — to ensure that abortion remains safe, legal and accessible in our state. For anyone who needs access to reproductive health care, New York will always welcome you with open arms."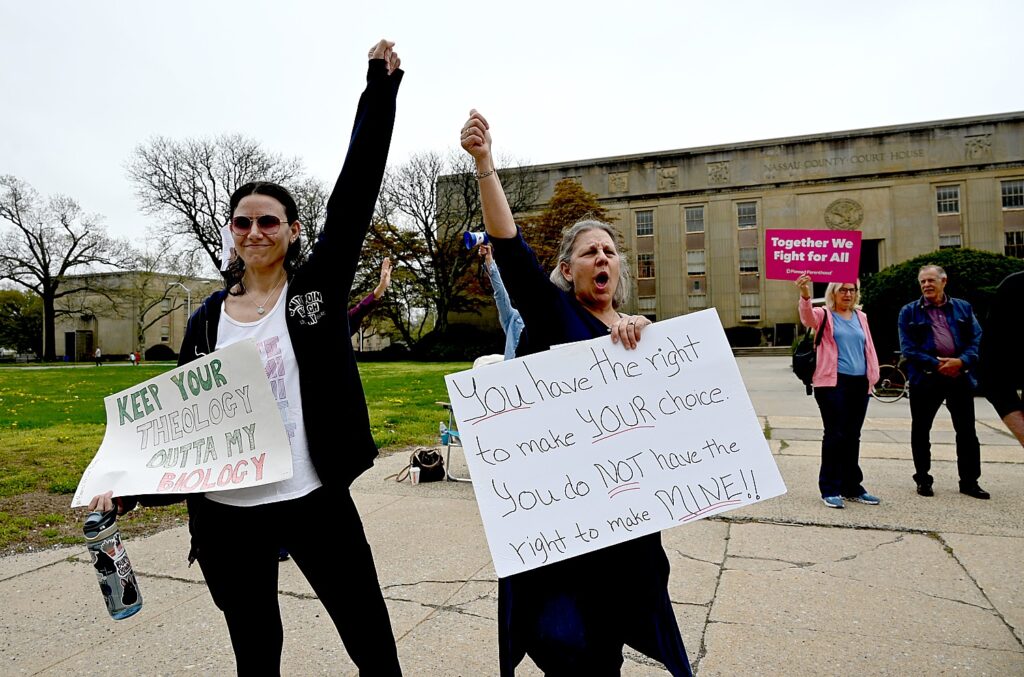 "Here in New York, we believe that when it's your body, it should always be your choice," Attorney General Letitia James said. "While male judges and governors across the country attempt to revoke the right to choose, we remain fierce in our protection of New Yorkers' bodily autonomy, and will do everything in our power as the leaders of this great state to ensure everyone gets the care they need. I am grateful to Governor Hochul for her leadership in protecting access to abortion, and we will continue to work together in defense of reproductive freedom for all who live and travel here."
Senator Kirsten Gillibrand said,"Reproductive freedom and women's bodily autonomy is under attack nationwide, which is why New York has taken strong action to protect the rights of patients, to empower reproductive health care providers, and to remain a safe haven for those seeking reproductive health care. I am grateful to have partners like Governor Hochul, Attorney General James and Majority Leader Stewart-Cousins in this fight. Everyone should have the right to make decisions about their own bodies and what is best for their families and their own reproductive health and I'm committed to doing everything in my power to find additional legislative solutions to protect access to reproductive health care."
"The Senate Democratic Majority is committed to protecting reproductive rights and ensuring equitable access to comprehensive reproductive health care," said Senate Majority Leader Andrea Stewart-Cousins. "We have achieved significant milestones, including passing the historic Reproductive Health Act and enacting sweeping legislation in response to the overturning of Roe v. Wade. New York also proves that when you have women in leadership who understand the impacts on the ground of these issues, real actions are taken to protect our rights. That is why I created the first Senate Committee on Women's Issues, chaired by Senator Lea Webb, to help drive these efforts. We will continue to work with Governor Hochul and our allies in government to guarantee New York State remains a beacon for reproductive justice."
"From before the original Roe decision, New York State has been a leader in protecting the rights of all people to make their own reproductive healthcare decisions," State Senator Liz Krueger stated. "The majority of Americans agree that abortion is healthcare – and when abortion is on the ballot and Americans are given a choice, they choose reproductive freedom. But right-wing extremists in the courts, in governor's mansions, and in legislatures around the country are intent on ignoring the American people to ram through their misogynistic forced-birth agenda. New York State must and will do all we can to ensure we protect the rights of New Yorkers and those who come here for reproductive healthcare treatment."
Assemblymember Karines Reyes added, "I applaud Governor Hochul and Attorney General James for their leadership, as women's fundamental rights and access to abortion medications are under attack. These actions are great first steps to countering the recent federal court rulings that critically threaten the health and well-being of New Yorkers. I look forward to collaborating with them, as these policies are implemented and on the development of new policy goals that will ensure full access to reproductive health care for all who call our state home."
Women March, Rally, Protest Across the Country
Meanwhile, over the weekend there were women's marches, rallies and protests across the country, including a small one in front of Nassau County's courthouse in Mineola, Long Island,
A woman who brought her young daughter, both wearing t-shirts with variations of "My body, my choice," commented, "this is the first generation in this country to have fewer rights than the generation before."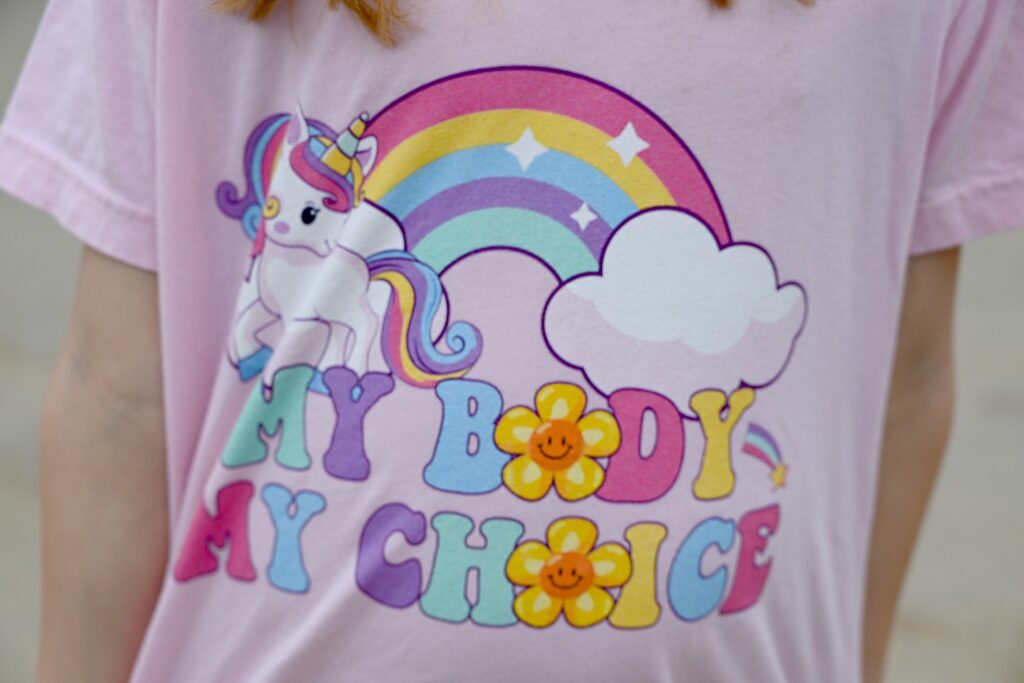 A pharmacist, she said, the decision by the Amarillo, Texas judge, ignoring evidence and more than two decades of use in overruling the FDA's approval of mifepristone, added, "This particular judgment weighs heavily on me. Big Pharma spent so much in donations to the conservative party – they didn't anticipate how extreme some in the party would be. The system set in place is supposed to use clinical evidence, testing, science and peer review to make sure a medication is healthy and safe."
Big Pharma Files Amicus Brief in Defense of FDA
Indeed, following the Northern District of Texas' decision in Alliance for Hippocratic Medicine v. FDA, a group of dozens of pharmaceutical companies and executives from across the United States filed an amicus brief with the Supreme Court of the United States in support of the FDA's independent process to review and approve drugs.
In the brief, the amici argue that the Northern District of Texas "unreasonably second-guessed FDA's sound and reasonable scientific decisions and misapplied applicable legal requirements." The brief also notes that "FDA's drug review process is recognized as the gold standard worldwide, assuring patients that the drugs they take are safe and effective." Key arguments in the brief:
"Congress made clear that FDA is the expert when it comes to evaluating the safety and efficacy of drugs. For decades, biopharmaceutical companies, healthcare providers, patients, and other stakeholders have relied on FDA's expert judgments on drug approval, labeling, and post-approval marketing requirements. Indeed, biopharmaceutical companies invest tens of billions of dollars every year against the regulatory backdrop that Congress established."
"The rulings below strike a severe blow to this settled regulatory framework, and the investments that hinge upon it. Indeed, the district court's ruling one week ago marked the first time in the agency's nearly century-long history that any court had nullified an FDA approval by second-guessing a safety-and-effectiveness determination."
"And it is also problematic becauseit would disrupt the stability of the Nation's market for medical treatment— threatening to allow limitless litigation aimed at overturning FDA's expert drug approval decisions. That prospect of expansive litigation would undermine incentives for the biopharmaceutical industry's investments in drug discovery and development."
__________________________
© 2023 News & Photo Features Syndicate, a division of Workstyles, Inc. All rights reserved. For editorial feature and photo information, go to www.news-photos-features.com, email [email protected]. Blogging at www.dailykos.com/blogs/NewsPhotosFeatures. 'Like' us on facebook.com/KarenBRubin, Tweet @KarenBRubin