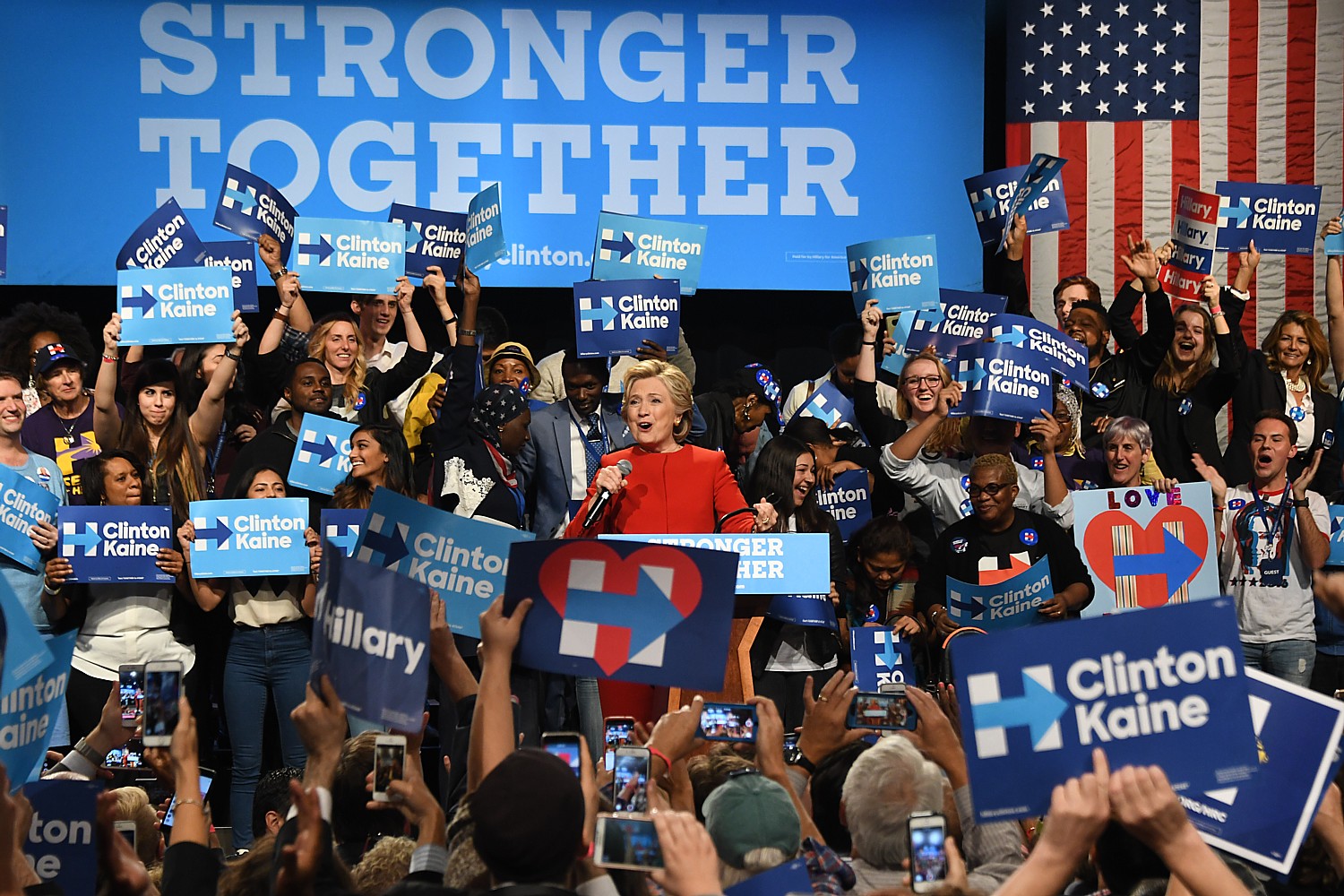 By Karen Rubin, News & Photo Features
Donald Trump did a mitzvah at the first (maybe only) presidential debate, which was held at Hofstra University on September 26. He brought his true self – not a studied, rehearsed character who could recite the positions scripted for him by Kellyanne Conway.
Instead, he dared to say in mixed company what he has been saying to his rabble, letting his words hang in the air alongside the reasonable, practical, solid policy solutions that Hillary Clinton has been proposing for more than a year.
He showed his true colors – and they were a nasty mishmash of clash that didn't make sense.
He was incoherent, hysterical. With bloodshot eyes, sniffling, guzzling water (recalling his attacks on Marco Rubio) he looked reptilian (is he hiding a health issue, I wonder?).
Hillary Clinton had to be perfect – not a single inappropriate word or phrase or misplaced comma or gesture or glance. She had to strike just the perfect tone between showing that a woman could be powerful, professional and command authority, but also be "likable," "pleasing." And authentic – she elucidated the positions (on investing in infrastructure, keeping the nation safe, attacking ISIS) she has long advocated, and did it with passion, fully immersed in knowing all the parameters of the issues and seeing the long view. She had to show she could stand up to his attacks, send them back without appearing shrill or shrewish, and still present her own positive solutions that will help this country achieve "broad-based, inclusive growth" which, she said, "is what we need in America, not more advantages for people at the very top." And do it in two minutes.
And she was perfect. Indeed, pundit Howard Feinman said it was like an elementary school teacher schooling an unruly child (yet another sexist remark – remember when they criticized Obama for being like a "college professor"?).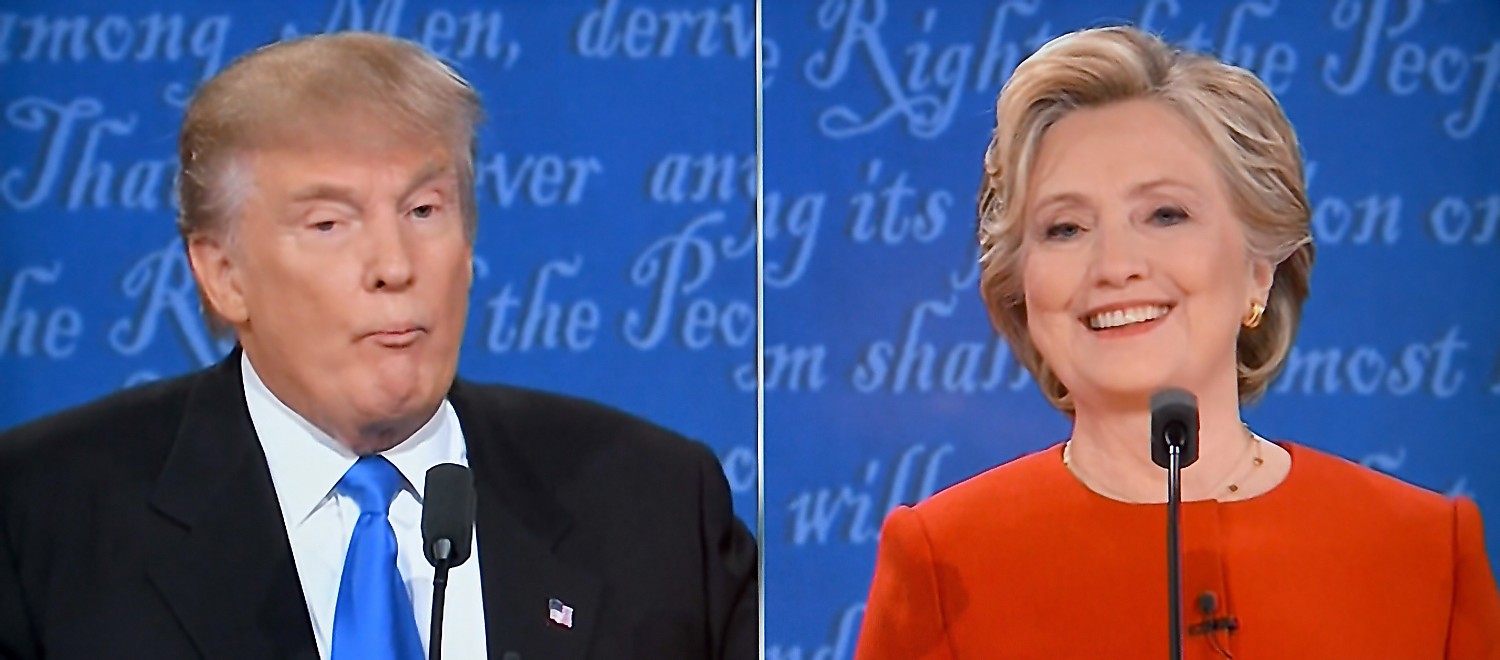 With every answer, Trump's credibility was shot (as were his surrogates who declared him the winner after), he was exposed as the ridiculous Reality TV buffoon he is, and his Swift Boating tactic which Republicans have been exploiting since Bush v. Kerry, where he accuses his opponent of the very thing he is guilty of (ie. pay-to-play) boomeranged so perfectly when he accused Clinton of not having the "temperament," judgment, or the "look" to be President.
"I think my strongest asset, maybe by far, is my temperament. I have a winning temperament. I know how to win. She does not have a…" he said, as the audience could not contain its snickering.
The ultimate was when he attacked Clinton on her stamina – a woman who even with pneumonia soldiered on the campaign trail and ran rings around him in the Commander-in-Chief forum – saying, "She doesn't have the look. She doesn't have the stamina. I said she doesn't have the stamina. And I don't believe she does have the stamina. To be president of this country, you need tremendous stamina" – which all at once reinforced his misogyny and ridiculousness, and exposed him to her withering rejoinder:
"Well, as soon as he travels to 112 countries and negotiates a peace deal, a cease-fire, a release of dissidents, an opening of new opportunities in nations around the world, or even spends 11 hours testifying in front of a congressional committee, he can talk to me about stamina," she retorted.
On the other hand, she used his own words to attack him – he basically admitted he pays zero tax ("That makes me smart."); that he did in fact stiff contractors ("Maybe he didn't do a good job and I was unsatisfied with his work" …"But on occasion, four times, we used certain laws that are there. And when Secretary Clinton talks about people that didn't get paid, first of all, they did get paid a lot, but taken advantage of the laws of the nation") and turned it into an advertorial for his new hotel; that he did insult women ("Rosie O'Donnell deserved it"), or how his business was sued for housing discrimination ("We settled the suit with zero — with no admission of guilt. It was very easy to do.").
Stop and frisk unconstitutional? (the answer he offered when asked about how to deal with rising racial tensions, especially with police shootings of unarmed black men). "No, you're wrong. It went before a judge, who was a very against-police judge," he said lamely.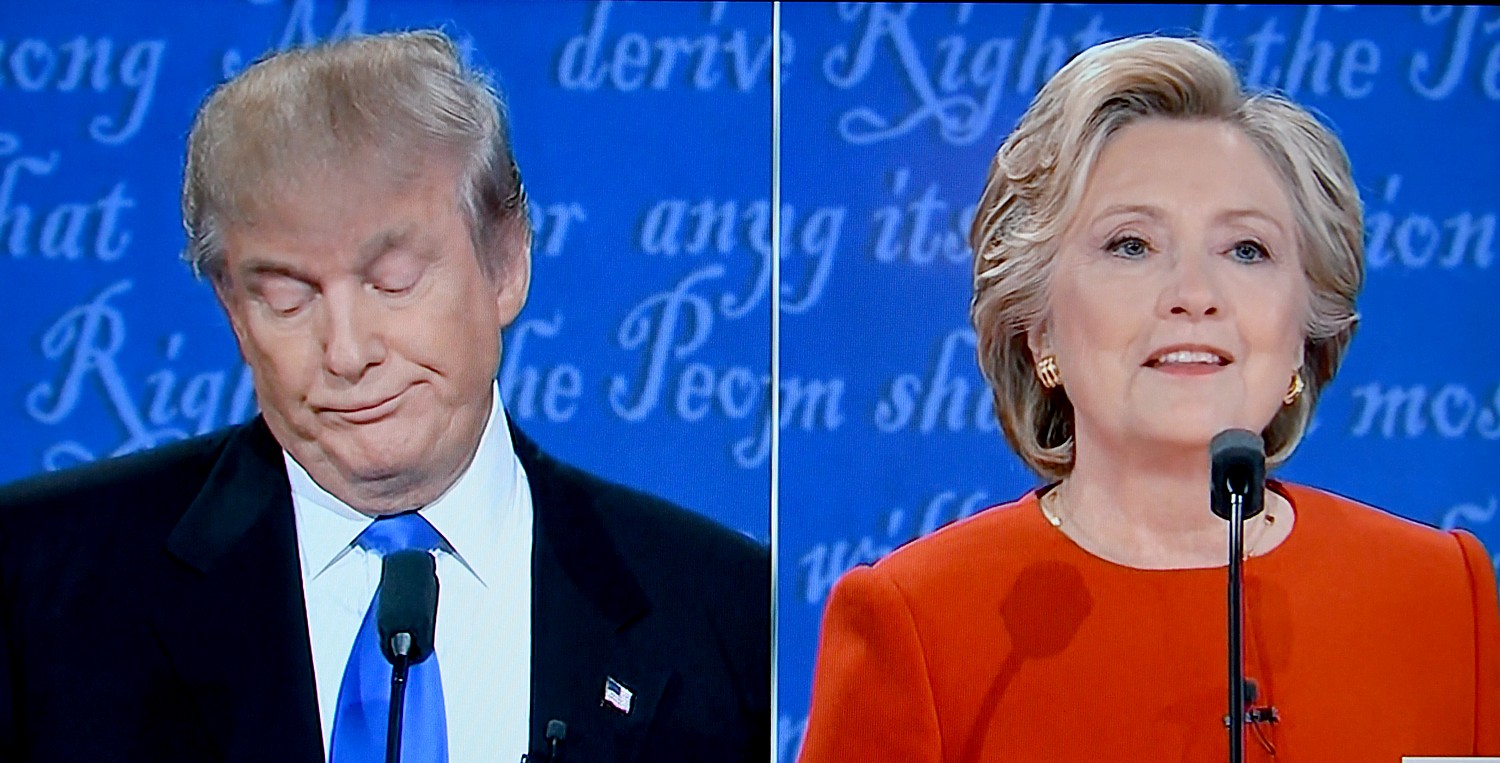 She didn't just parry his attacks – on her record as Secretary of State, in which he tried to blame her for everything that has gone wrong in the world for the past 30 years – she sent them boomeranging back, making a strong case for the Iran nuclear deal, for supporting NATO, for her plan to defeat ISIS,  (the list goes on and on).
When he said, "The single greatest problem the world has is nuclear armament, nuclear weapons, not global warming, like you think and your — your president thinks," he not only reminded voters that he is advocating countries like Japan, South Korea and Saudi Arabia get their own nuclear weapons), but that he has called climate change "a hoax" perpetrated by China (then lied that he hadn't said that), and, finally, his pejorative use of "your" president, should have not only had progressives, anti-nuclear activists, environmentalists but also African-Americans throwing shoes at the TV (they surely screamed at the watch party at The Space in Westbury).
When he tried to attack her saying, "For 30 years, you've been doing it, and now you're just starting to think of solutions," he did her the favor of reminding people that she has had a stunning array of accomplishments on behalf of women, girls, families, working people (not to mention her work as Senator and Secretary of State) over the past 30 years – what has he accomplished for anyone but his own self interest, using bankruptcies, stiffing contractors, outsourcing jobs overseas, hiring undocumented workers.
And she managed to both present her argument for an economy that benefits for all, that invests in the middle class, in infrastructure, in education, and paying for it by having the wealthy and corporations pay their fair share, while at the same time throwing back the question of trust and transparency back on him using how he has failed to disclose his taxes, saying, "So if he's paid zero, that means zero for troops, zero for vets, zero for schools or health. And I think probably he's not all that enthusiastic about having the rest of our country see what the real reasons are, because it must be something really important, even terrible, that he's trying to hide."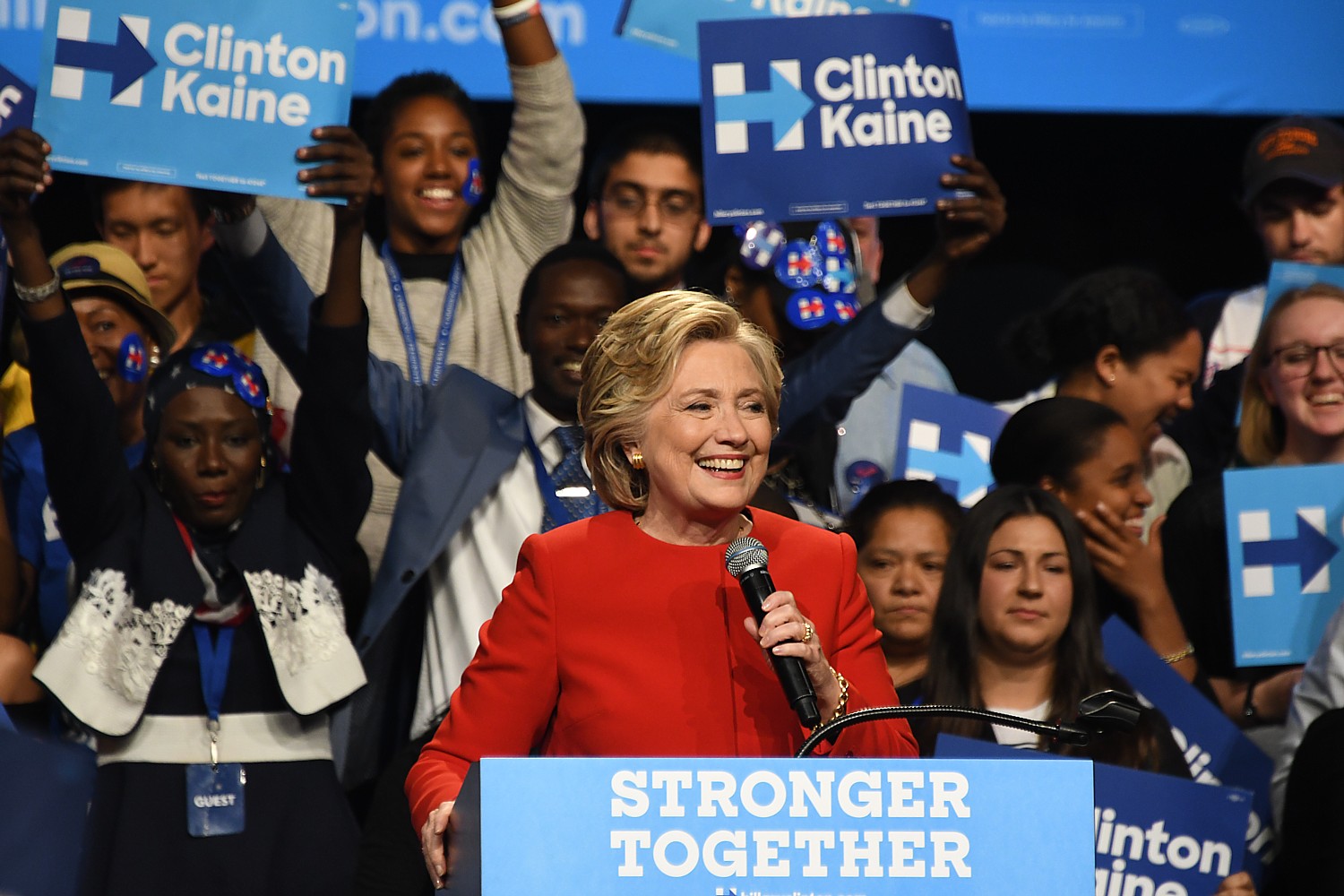 I disagree with the pundits insistence that the debate did not provide enough "policy." If they actually listened, they would have realized how Clinton managed to get in her policy points on a score of key issues (go back and read the transcript). This was a contest of Substance versus Nonsense.
And finally, when he tried to criticize her for not being on the campaign trail for a few days before the debate, she came back with the line that sums up this contest:
"I think Donald just criticized me for preparing for this debate. And, yes, I did. And you know what else I prepared for? I prepared to be president. And I think that's a good thing."
________________________________
© 2016 News & Photo Features Syndicate, a division of Workstyles, Inc. All rights reserved. For editorial feature and photo information, go to www.news-photos-features.com, email editor@news-photos-features.com. Blogging at www.dailykos.com/blogs/NewsPhotosFeatures.  'Like' us on facebook.com/NewsPhotoFeatures, Tweet @KarenBRubin