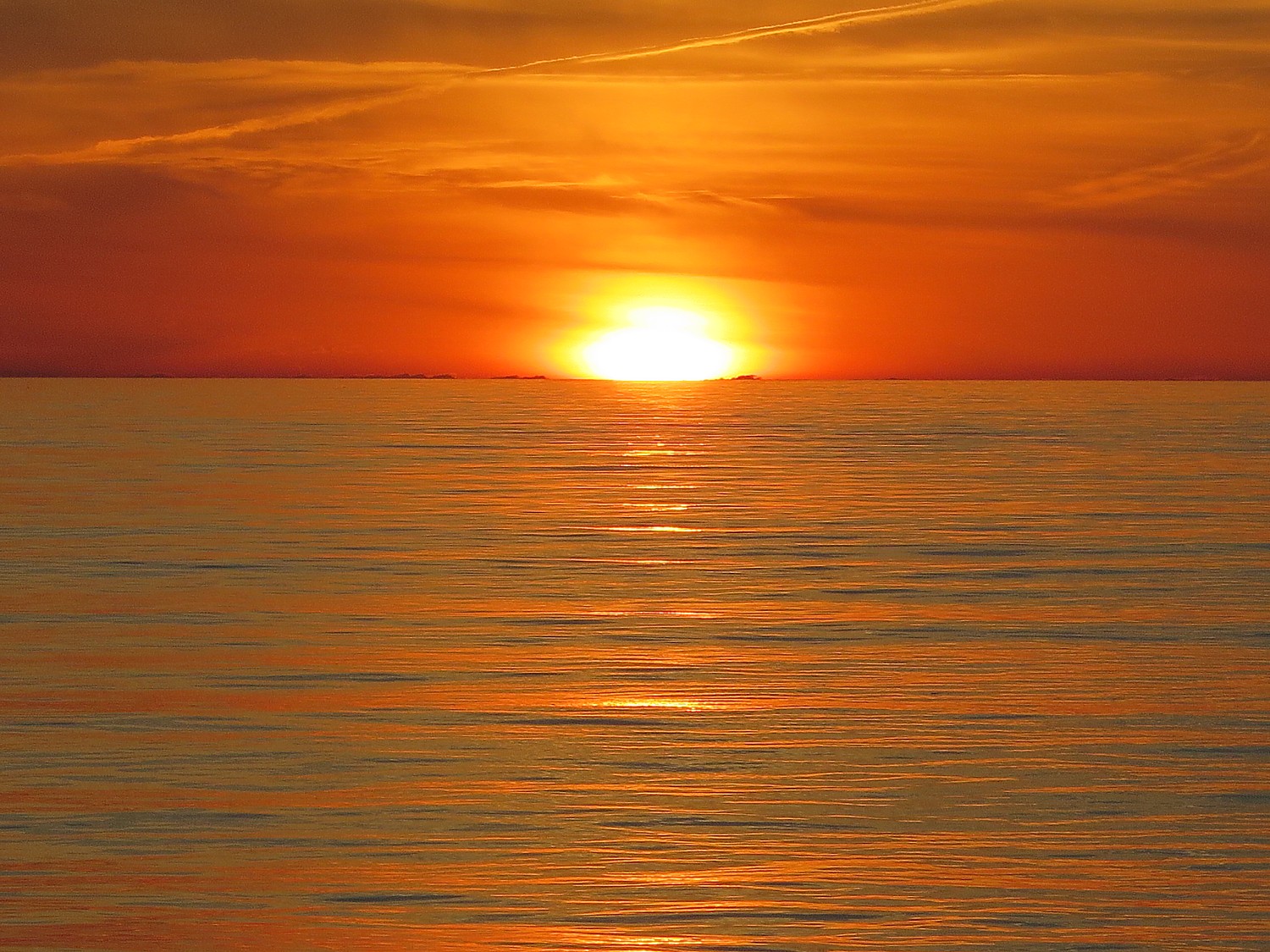 With all the focus on the circus the Donald Trump campaign has made of the Presidential Election, people are likely unaware that important things are being accomplished by President Obama who is very much not a lameduck. Today, nearly 200 countries signed on to the Montreal Protocol, which furthers the crucial climate action goal of not just stemming global warming, but has the potential to reduce warming by a half-degree through phasing out the production and use of hydrofluorocarbons, a super polluting greenhouse gas.
Here is the President's statement and a White House Fact Sheet:
Statement by the President on the Montreal Protocol
For several years, the United States has worked tirelessly to find a global solution to phasing down the production and consumption of hydrofluorocarbons (HFCs). This super polluting greenhouse gas, used in air conditioners and refrigeration, can be hundreds to thousands of times more potent than carbon dioxide, and represents a rapidly growing threat to the health of our planet.
Today in Kigali, Rwanda, nearly 200 countries adopted an ambitious and far reaching solution to this looming crisis. Through the Montreal Protocol, a proven forum for solving environmental challenges like protecting the ozone layer, the world community has agreed to phase down the production and consumption of HFCs and avoid up to 0.5°C of warming by the end of the century – making a significant contribution towards achieving the goals we set in Paris. The plan provides financing to countries in need, so that new air conditioning and refrigeration technology can be available for their citizens. It shows that we can take action to protect our planet in a way that helps all countries improve the lives and livelihoods of their citizens.
Today's agreement caps off a critical ten days in our global efforts to combat climate change. In addition to today's amendment, countries last week crossed the threshold for the Paris Agreement to enter into force and reached a deal to constrain international aviation emissions. Together, these steps show that, while diplomacy is never easy, we can work together to leave our children a planet that is safer, more prosperous, more secure, and more free than the one that was left for us.
FACT SHEET: Nearly 200 Countries Reach Global Deal to Phase Down Potent Greenhouse Gases and Avoid Up to 0.5°C of Warming
Today, in another major milestone for international climate action, nearly 200 countries reached an agreement to phase down the potent greenhouse gases known as hydrofluorocarbons (HFCs). At the 28th Meeting of the Parties to the Montreal Protocol in Kigali, Rwanda, countries adopted an amendment to phase down HFCs, committing to cut the production and consumption of HFCs by more than 80 percent over the next 30 years.  This global deal will avoid more than 80 billion metric tons of carbon dioxide equivalent by 2050 – equivalent to more than a decade of emissions from the entire U.S. economy – and could avoid up to 0.5°C of warming by the end of the century.  It reflects a significant contribution towards achieving the Paris Agreement goal to limit global temperature rise to well below 2°C.  Today's accomplishment follows years of engagement and leadership by the Obama Administration and our partners towards adopting an amendment and provides further momentum to global efforts to address climate change.
The Montreal Protocol is the international agreement designed to protect the ozone layer by phasing out the production and consumption of numerous substances that are responsible for ozone depletion, many of which are also potent greenhouse gases, and it is considered by many to be the most successful environmental treaty in history.  While the Montreal Protocol successfully phased out ozone-depleting substances and put the ozone layer on the path to a full recovery, it led to a shift towards HFCs.  Like the substances they replaced, HFCs are potent greenhouse gases that can be hundreds to thousands of times more potent than carbon dioxide in contributing to climate change.  HFCs are used in numerous applications, including refrigeration and air conditioning.  As safer chemicals continue to be developed, they can replace HFCs in these uses.  If left unchecked, global HFC emissions could grow to be equivalent to 19 percent of total carbon dioxide emissions in 2050 under a business-as-usual scenario.  However, today's amendment will prevent that from happening by ensuring that countries begin to phase down HFCs starting in 2019, with subsequent reductions on a clear timeline that will lead to more than an 80 percent reduction in HFCs globally by 2047.
Key Elements of the Montreal Protocol Amendment to Address HFCs 
Innovative and Flexible Structure:  The amendment will lead to strong near-term action, with phase-down obligations for all countries: starting with a 2024 freeze for the vast majority of Article 5 Parties (i.e., developing countries that meet certain criteria, including China) and a first reduction in 2019 for most Article 2 Parties (i.e., all other countries, including the United States). 
Ambitious Phasedown Schedule:  The amendment establishes a rapid pathway for the phasedown, with most Article 2 Parties reducing HFCs by 10 percent by 2019 and by 85 percent by 2036 relative to production and consumption levels in 2011-2013.  The vast majority of Article 5 Parties – including China and Latin American, African, and island nations – will follow soon after on a similar trajectory, with a freeze by 2024 and then ultimately a reduction of 80 percent by 2045 relative to production and consumption levels in 2020-2022.  In addition, Parties came together to accommodate the national circumstances of a small number of countries by agreeing to flexibilities to meet the demands of a global HFC phase-down.  This small group of countries will freeze their consumption by 2028. 
Incentive for Earlier Action:  A group of donor countries and philanthropists announced last month their intent to provide $80 million in support to help Article 5 countries take early action to implement an ambitious amendment and improve energy efficiency.  These funds will be provided to Article 5 countries that have chosen the freeze date of 2024. 
Broad Participation:  The Montreal Protocol was the first treaty in the history of the United Nations to achieve universal ratification, and we expect such broad participation to continue under the amendment to address HFCs.  Today's agreement was reached by consensus, and its provisions that restrict trade in HFCs with non-Parties will act as a powerful incentive for all countries to join. 
Enforcement and Accountability:  The Montreal Protocol's accountability processes ensure regular reporting and robust review, and its efforts to help countries facing implementation problems come into compliance has historically enabled all countries to achieve the reductions agreed.
Multiple Opportunities to Increase Ambition:  The amendment calls for periodic reviews every five years, during which a technical panel will assess the pace of technology development and adoption in affected sectors in order to allow countries to consider phase-down commitments and any needed adjustments.  Such periodic reviews represent opportunities to ratchet up ambition.  Indeed, the Montreal Protocol has been adjusted several times to accelerate the phase-out of ozone-depleting substances.  In addition, experience shows that once the world begins a transition away from polluting substances, many countries are actually able to go faster relative to the originally scheduled reductions.
Today's amendment builds on strong action on HFCs that the United States has already taken domestically.  Notably, the U.S. Environmental Protection Agency (EPA) has finalized two rules under its Significant New Alternatives Policy program to prohibit the use of certain HFCs where safer and more climate-friendly alternatives are available.  In parallel, EPA has also listed as acceptable additional climate-friendly alternatives to expand the options for businesses to use, and has finalized a rule that strengthens existing refrigerant management rules for ozone-depleting refrigerants and applies those same requirements to HFCs.  In addition, the White House has held two summits at which private-sector commitments to reduce the use and emissions of HFCs were announced.  Taken together, the private-sector commitments and executive actions announced to date will slash U.S. reliance on HFCs and reduce cumulative global consumption of these greenhouse gases by the equivalent of more than 1 billion metric tons of carbon dioxide equivalent through 2025.