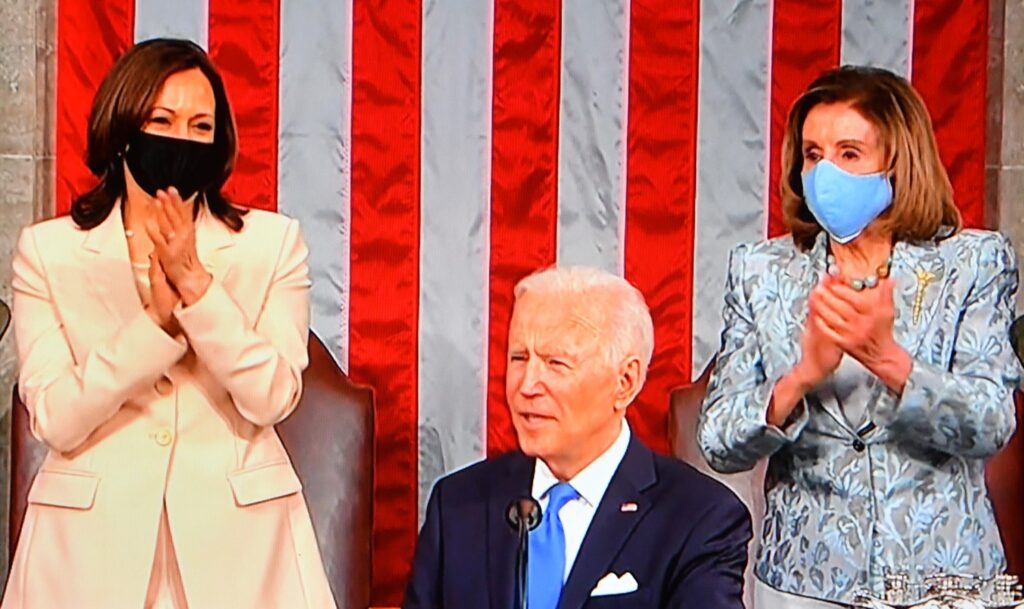 With the Russian invasion of Ukraine likely to take up a large measure of President Joe Biden's first State of the Union speech, he is unlikely to have enough time or space to detail his accomplishments and his agenda going forward. Here are more details from the White House about what the President will say about clean energy manufacturing, strengthening the US energy sector, and cutting consumer costs and creating good-paying jobs:
President Biden campaigned on a bold vision of tackling the climate crisis with the urgency that science demands by seizing the opportunity to build a strong domestic energy sector that can manufacture and deploy clean energy for the benefit of all Americans—with lower costs for families, good-paying jobs for workers, and healthier air and cleaner water for communities.

Since Day One, he has delivered. After rejoining the Paris Agreement, restoring scientific integrity, and reinvigorating U.S. leadership on the world stage, President Biden mobilized every federal agency to achieve groundbreaking goals: reducing greenhouse gas emissions 50-52% below 2005 levels in 2030, reaching 100% carbon pollution-free electricity by 2035, and delivering 40% of the benefits from federal investments in climate and clean energy to disadvantaged communities. The President formed the first-ever National Climate Task Force, bringing together Cabinet leaders to drive decisive action toward those goals.

Alongside historic executive actions, President Biden also made climate action and environmental justice a centerpiece of his Bipartisan Infrastructure Law—which includes the largest federal investments ever in upgrading the power grid, improving public transit and investing in zero-emission transit and school buses, installing a nationwide EV charging network, cleaning up legacy pollution, delivering clean water and replacing lead pipes, demonstrating innovative climate technologies, and increasing climate resilience to safeguard against extreme weather, which last year caused more than $145 billion in damages from the biggest 20 disasters alone.

CALLING ON CONGRESS TO DELIVER

President Biden knows that we need to move even faster to combat climate change—and that to meet the moment and fully seize the economic opportunity in front of us, Congress must act. In his first State of the Union address, the President will call on Congress to deliver on a legislative agenda for clean energy and climate action that has overwhelming support from the American people—Republicans, Democrats, and Independents.

Specifically, the President will lift up the benefits we can secure for American consumers, companies, and communities by enacting critical investments and tax credits for domestic clean energy manufacturing and deployment. He will also highlight how the investments and tax credits would cut energy costs for American families an average of $500 per year.

As part of the President's unwavering support for climate solutions, these investments will reduce emissions, lower costs for families, create good-paying jobs for workers, and advance environmental justice.

BOLD ACTIONS TWO MONTHS INTO 2022

As the President works with Congress to deliver on this legislative agenda, he will continue taking decisive and bold action—building on the surge of momentum he has spearheaded to tackle the climate crisis. During just the first two months of 2022, the Biden-Harris Administration:
HISTORIC YEAR OF PROGRESS
This wave of climate action to kick off 2022 builds on historic progress President Biden achieved during his first year in office, when he:
Established whole-of-government initiatives to: lead by example across the federal vehicle fleet, buildings, and procurement; conserve 30% of U.S. lands and waters by 2030; and build resilience to extreme heat, drought, wildfires, floods, and coastal impacts.