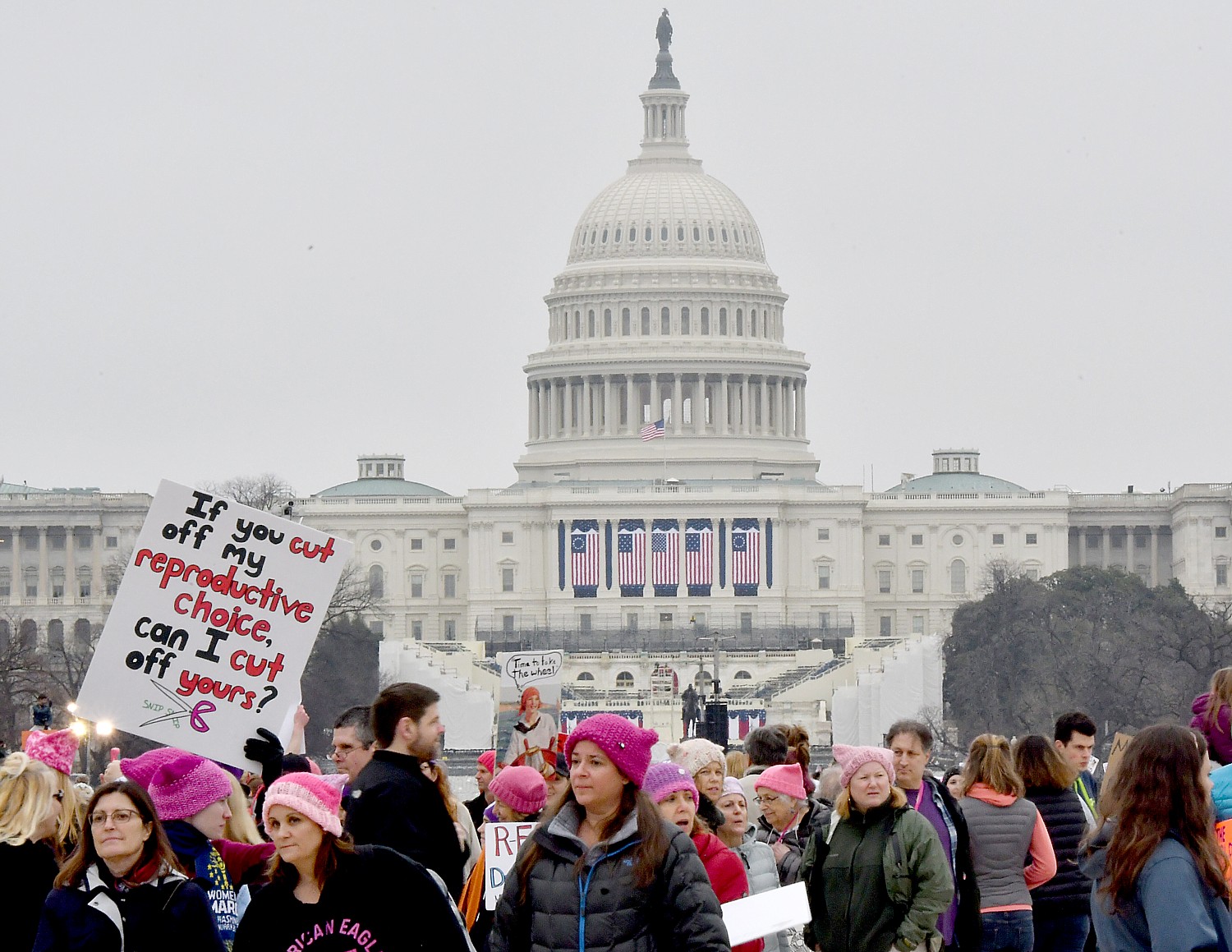 By Karen Rubin, News & Photo Features
The Women's March the day after Trump's Inauguration in January 2017, in Washington and across America, was the largest day of protest in American history; subsequent protests throughout his tenure – for climate action, gun reform, immigrants – have also been massive.
The Women's Movement has been rekindled with the Brett Kavanaugh confirmation to the Supreme Court.
Trump has signaled he has had enough of protest. He prefers what Putin and Kim Jong-un have: a way of suppressing all opposition, be it a free press or protest.
It filters down from Trump (or from Fox to Trump) to the Republican talking heads eerily mimicking the same phrases and charge: the protesters were paid by George Soros (versus the astroturf Tea Partyers literally paid by Koch Brothers). We can't have "mob rule." We must uphold the "Rule of Law" – a laughably ironic statement coming from this mobster-in-chief, whose kinship with Kavanaugh – credibly accused of sexual assault, and now vulnerable, as Trump is, to blackmail – is cemented by Kavanaugh's promise to shield Trump from investigation or indictment, and his pronounced threat against the "conspiracy" of liberals, Democrats and Clinton supporters.  "What goes around, comes around," the pretender "umpire calling strikes and balls," menaced.
It is yet another example of Trump (and Republicans) accusing opponents of the criminality they themselves commit – "Rigged election." "Politicized FBI." "Pay to Play" (Lock her up!). Voter Fraud (a red-herring to justify Voter Suppression). And the most laughable: accusing Democrats of "unprecedented" obstruction, as if being a Democrat means you are a persona non grata in Trump's America.
Trump has used this technique to intimidate Democrats from questioning the 2016 Election, accused Democrats of obstructing his agenda and appointments (while also boasting he has gotten a record number of judges appointed), and basically ignoring the majority of Americans in this supposed democracy on everything from gun reform to environmental protection to health care.
He has used his words to raise suspicion and discredit the Mueller investigation, about the FBI and CIA intelligence, about the New York Times and Washington Post's investigations into campaign finance activity and now the tax evasion (and fraud) that enabled him and his family to cheat the American people out of $500 million. Now he expects this technique to either shut down protest or discredit whatever investigations and reports emerge.
Trump has been playing the "victim" card that he attacks women for: Oh pity the poor, aggrieved white men who need to fear being held to account for wrong-doing. Can't have that.
He has attacked Senate Democrats who were doing their due diligence in investigating Kavanaugh's fitness (unfitness) for a lifetime appointment to the Supreme Court attacking them as "evil," and accusing them of "con" (that's really rich).
"Honestly, it's a very dangerous period in our country," Trump said at the New York City press conference, just ahead of the Kavanaugh vote. "And it's being perpetrated by some very evil people.  Some of them are Democrats, I must say.  Because some of them know that this is just a game that they're playing.  It's a con game.  It's at the highest level.  We're talking about the United States Supreme Court."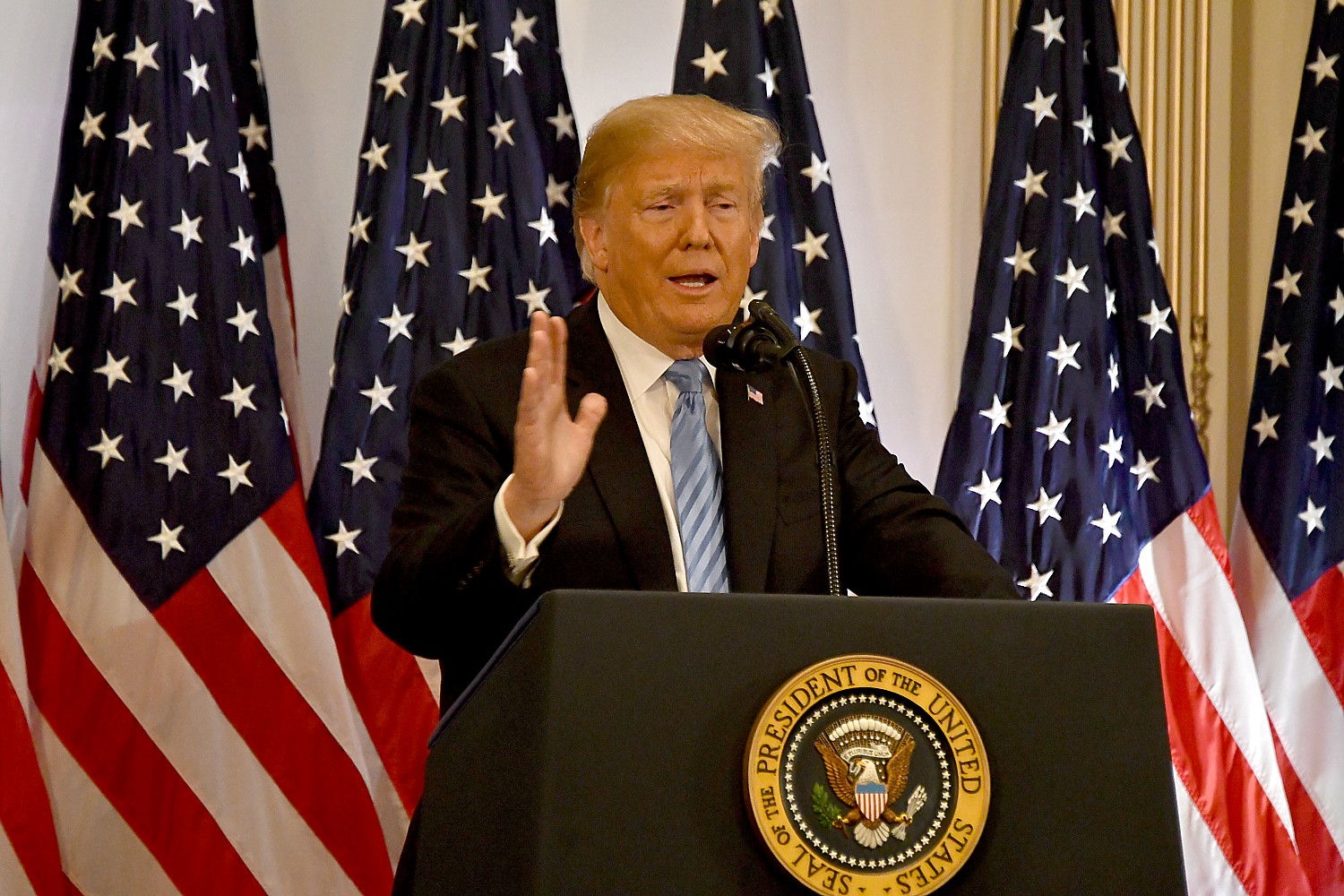 He is desperate to use Kavanaugh to turn out his voters because he fears a Blue Wave will result in investigations, actual oversight and maybe even impeachment if Democrats get a majority in Congress. So he manufactures a message of aggrievement, of discrediting victims of sexual violence, which is a form of subjugation 
More menacingly, he is signaling that he will summon the forces of the state to suppress opposition.
I watched as dozens of protesters on the Capitol steps arrested (300 on Thursday, 124 on Saturday) while Kavanaugh was ultimately confirmed with the smallest number of votes ever, a mere 50. Nearly 300 had been arrested on Thursday, after the sham FBI report was "released" using a level of secrecy that Trump did not see fit to use to protect the Russian investigation's sources, methods and lives. You would think the arrests contradicted the Constitution's protection of the right to assemble and petition our government.
How does exercising the Constitutional right to assemble and petition our government warrant arrest? But in Trump's America, can't have that.
Kavanaugh becomes one of four sitting Supreme Court Justices named by presidents (George W. Bush and Trump) who lost the popular vote; meanwhile, those 50 Senators who confirmed Kavanaugh represent about 40% of Americans but now, those Justices have the majority to control the lives of millions of people for generations to come.
So a minority is exerting its tyranny over the majority – taking over each and every one of its institutions, the White House, the Congress and now the Supreme Court (and all the other lesser courts).
So people are taking to the streets. And Trump can't have that.
This faux "Law and Order" Putin-wannabe is signaling with his use of terms like "mob rule" and screams that protest somehow violates the "Rule of Law" (as opposed to his own evasion of accountability for sexual assault, tax evasion, campaign finance violations, conspiracy with a foreign adversary to steal the election) that he will call out enforcement to shut down protest. In his mind, even not applauding his State of the Union is tantamount to treason.
He will use all the tools and powers at his command, including whatever is possible to suppress the vote, under the guise of preventing voter fraud, or  just impeding access to the polls.
Techniques the Republicans have used effectively include locating polling places so they are less accessible to certain voters, purging voter lists, challenging voter IDs if the name isn't exact (an excellent technique to prevent women from voting); limiting hours, having employers refuse to give time off (or pay) to go vote, having too few voting machines, forcing people to stand on line for hours, then shutting the doors when time's up, and even having thugs stand outside. Wouldn't put it past them to set up road blocks.
This actually has happened where those entrusted with enforcing the law does the bidding of those wielding political power.
At the New-York Historical Society, there is a chilling exhibit, "Black Citizenship in the Age of Jim Crow," a punch-to-the-gut examination of how the Emancipation Proclamation, Civil War, and most significantly, Abraham Lincoln's assassination, led to an institutionalized system of terror and subjugation of African Americans. This included the complicity of the Supreme Court which issued decisions dating back to Dred Scott, that perpetuated subjugation.
The 1857 Dred Scott case ruled that though Scott was in territory that did not have slavery, Scott had no right to sue because he was not a US citizen, and no black person, free or slave, could be a US citizen. (This was overturned with the 14th Amendment's Equal Protection clause that covered any person in the US, which is why undocumented immigrants also have rights under the Constitution). :"All persons born or naturalized in the United States…are citizens of the United States…No State shall…deny to any person within its jurisdiction the equal protection of the laws.")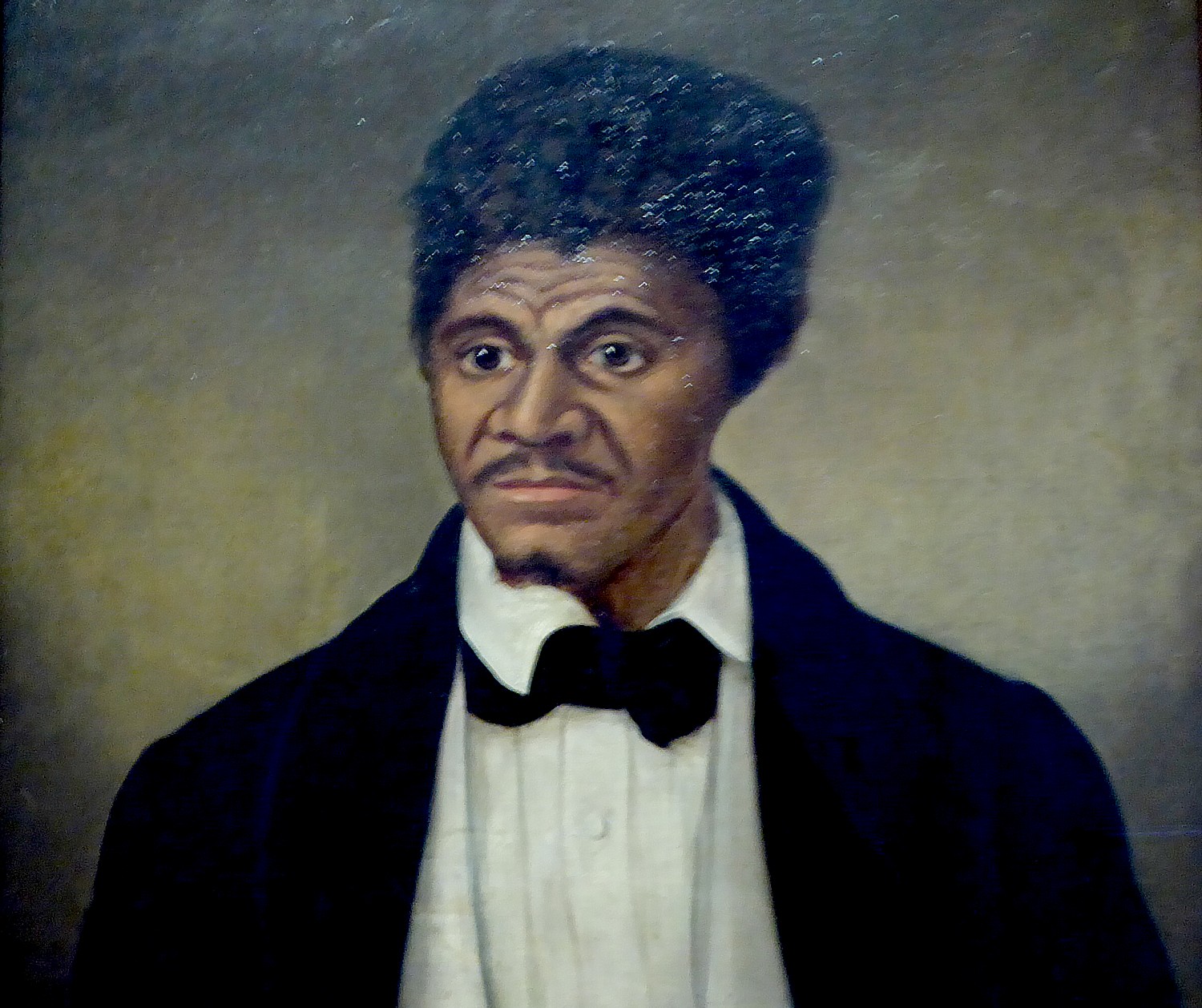 Nonetheless, the Supreme Court for a century was complicit in systemic subjugation of blacks, minorities, immigrants and women.
Despite the 15th Amendment guarantee of voting rights ("The right of citizens of the United States to vote shall not be denied or abridged by the United States or by any State on account of race, color or previous condition of servitude") states which had allowed non-propertied white men to vote in 1828 (where is the Constitutional amendment for that?), now passed laws restricting voting only to white men, which the Supreme Court did not overturn.
After Congress, in 1875, passed a civil rights act banning discrimination in public places, the Supreme Court declared it unconstitutional in 1883.
In 1882, the federal government passed the Chinese Exclusion Act, restricting Chinese immigration and prohibiting the courts from naturalizing Chinese as citizens. (No doubt, Kavanaugh will raise this as "precedent" for backing a Muslim Travel Ban.)
In 1884, The Supreme Court ruled that the 14th and 15th amendments do not grant citizenship to Native Americans. (Today, new Voter ID laws could limit access to polls by Native Americans in North Dakota and Trump's Justice Department is no longer prosecuting voting rights abuses.)
In 1890, as Mississippi and other southern states formalized disenfranchisement of African Americans, the Supreme Court upheld them because voting restrictions did not specifically mention "race."
In 1896, the Supreme Court ruled in Plessy v Ferguson that it's A-OK for segregated facilities to be "separate, but equal."
Meanwhile, the Ku Klux Klan was rising, terrorizing Blacks, especially those who sought to run for political office. Blacks were lynched for nothing more than being accused of looking at a white woman (making Trump's faux victimization of white men credibly accused of sexual assault even more absurd). More than 4,000 African Americans were publically lynched from 1877 to the 1950s, in a great many cases, aided and abetted by local police.
Interestingly, anti-lynching efforts were led by women's organizations, and an anti-lynching bill was put forward in 1937, though none got passed the filibusters of the southern Dixiecrats.
Just as today, the Ku Klux Klan and White Supremacists used the guise of righteous "glory be to God" to subjugate, terrorize and retain power.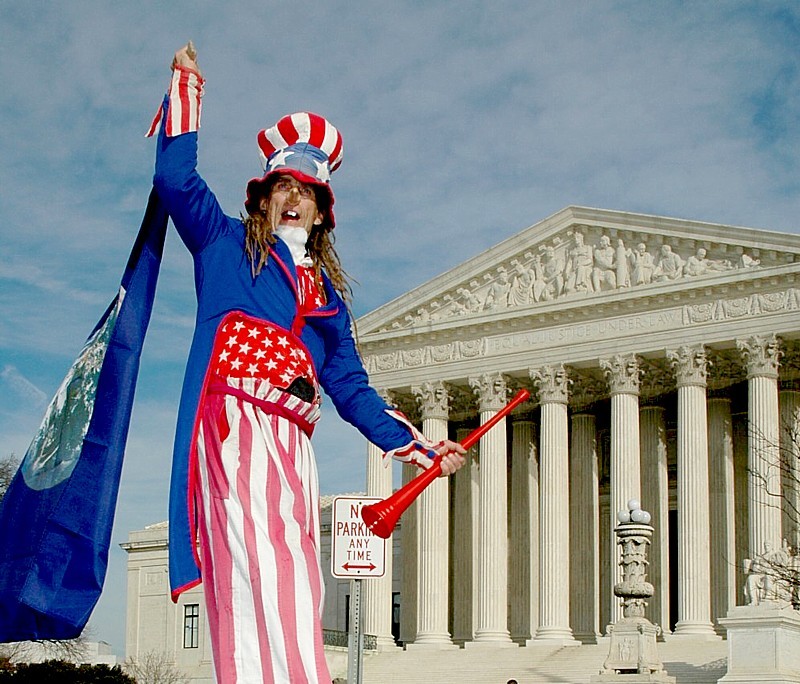 Republican Senate Majority Leader Mitch McConnell went nuclear in overturning the filibuster, even as the United States' gap in populations of large and small states mushroomed from the time of the Founders' compromise that gave each state, large and small, two senators each.  Wyoming with a population of 579,000 has equal voting power to California with 40 million. A similar imbalance in the Electoral College shows the fraud of "one-person, one vote" (a Wyoming voter has 4 times the weight of a Californian), and the lie to the Republicans' false flag of "voter fraud" to justify its voter suppression. The majority no longer rules, not in the White House, not in the House, where gerrymandering entrenches the minority Republican party, not in the Senate and not in the Supreme Court.
As for that ridiculous assertion by Senator Susan Collins of Maine that a PAC accumulating money to use against her reelection in 2020 was akin to bribery? What a joke, since the pro-Kavanaugh right-wing groups, led by the Judicial Crisis Center, spent $7 million on its campaign to get Kavanaugh confirmed. The imbalance in campaign spending, thanks to the Scalia Supreme Court's Citizen United decision, has given special interests ownership of politicians and policy. Glad to hear Collins is upset about that, but I doubt she will do anything about it.
This Kavanaugh battle has illustrated a number of things: Might makes right. Power begets power. Women who have been assaulted or harassed will get no justice. There's no such thing as "No man is above the law" which means that there is no actual "Rule of Law."
Women's rights activists. Gun Rights Activists. Climate Activists.  Workers Rights activists, Immigrant Rights activists cannot be cowed. Yes, it is crucial to turn out and vote in these midterms – and it will take a Blue Wave of more than 60% just to get to 51% majority in Congress. But if the Republicans are able to keep control with all the levers and advantages of using power to keep power (gerrymandering, voter suppression, campaign spending, propaganda and outright election hacking), then those peaceful protests protected under the Constitution may in fact turn into an angry mob of unleashed frustration and victimization.
____________________________
© 2018 News & Photo Features Syndicate, a division of Workstyles, Inc. All rights reserved. For editorial feature and photo information, go to www.news-photos-features.com, email [email protected]. Blogging at www.dailykos.com/blogs/NewsPhotosFeatures.  'Like' us on facebook.com/NewsPhotoFeatures, Tweet @KarenBRubin