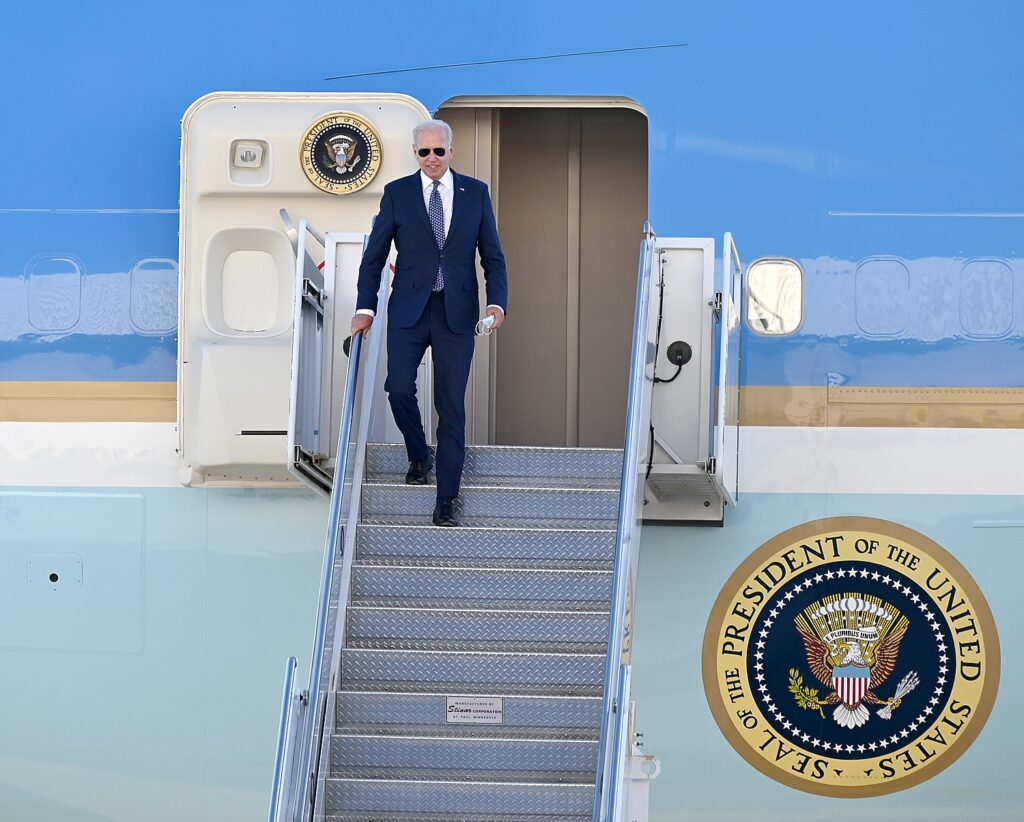 By Karen Rubin, News & Photo Features, news-photos-features.com
President Joe Biden will use his first speech to the United Nations General Assembly to rally allies, partners and institutions to deal with the major challenges of our time: "COVID-19; climate change; emerging technologies; rules of the road on trade and economics; investments in clean infrastructure; a modern approach to counterterrorism; and vigorous competition with great powers, but not a new Cold War," said a senior administration official during a press call to preview the President's speech.
"The speech will drive home the message that ending the war in Afghanistan closed a chapter focused on war and opens a chapter focused on purposeful, effective, intensive American diplomacy defined by working with allies and partners to solve problems that can't be solved by military force and that require the cooperation of many nations around the world as well as nonstate actors from the private sector and nongovernmental organizations and international institutions," he said.
These big, hard challenges "will define the scope and shape of prosperity and security for the people of the United States and for people of the world in the years ahead."
The President "will reinforce the notion that our futures and our fortunes are really interconnected and bound up with one another. And so, we all have to work together to cooperate in service of solving problems and seizing opportunities that lie before us."
After arriving at Kennedy International Airport, President Biden was to have his first extended one-on-one meeting with the Secretary-General of the United Nations, António Guterres, to discuss issues including Afghanistan and Yemen, as well as big global challenges like COVID-19 and climate change.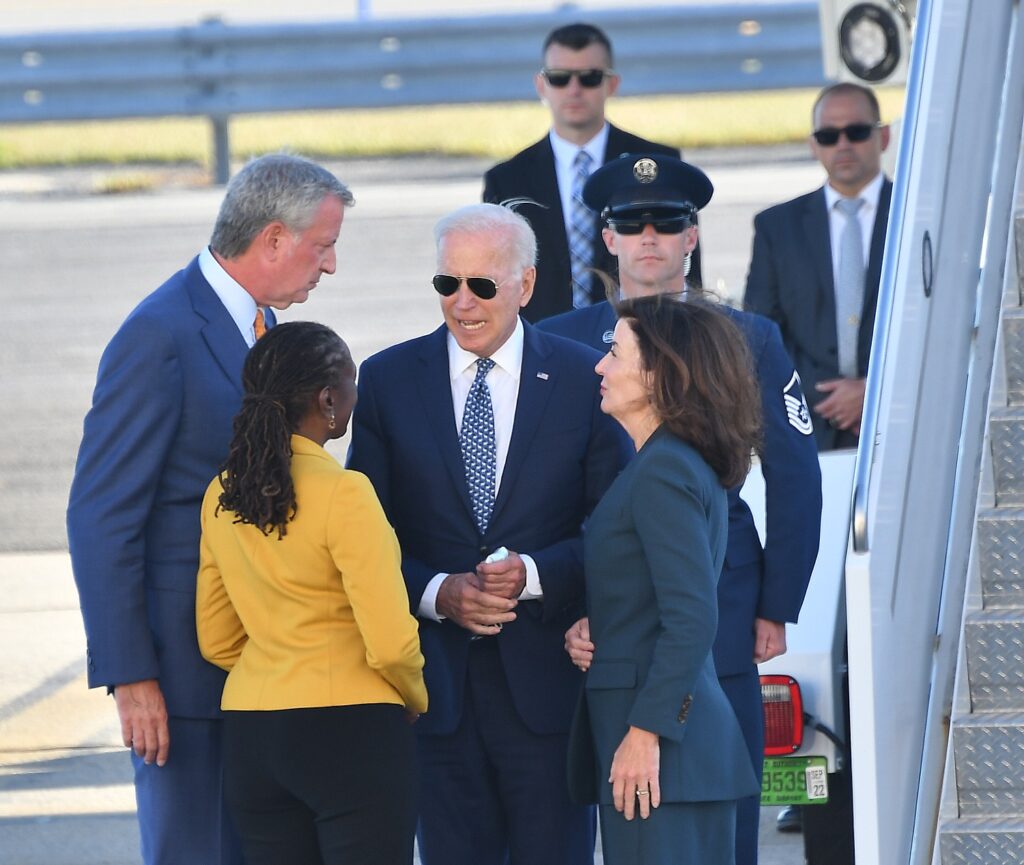 At the end of the week, the President will host the first-ever in-person Quad Summit, "a gathering of likeminded, democratic partners to tackle these big challenges — COVID, climate, economic investment, technology."

He will hold bilateral meetings with Prime Minister Scott Morrison of Australia in New York on Tuesday, followed by a meeting with Prime Minister Boris Johnson of the United Kingdom in the evening in Washington; Prime Minister Narendra Modi of India on Friday, as well as an engagement with Prime Minister Yoshihide Suga of Japan on Friday in Washington.

On Wednesday, President Biden will host a summit on COVID-19 "to rally the world urgently to work towards ending this pandemic as rapidly as possible and building our systems better to be able to handle the next pandemic.

"He believes that it is high time for the world to come together — and not just national leaders, but he's placing a heavy emphasis on international institutions, the private sector, nongovernmental organizations — all of the actors who collectively have the capacity to beat COVID-19. And he is going to call for an all-hands-on-deck effort that can end this pandemic much more rapidly than if we allow for things to unfold without the kind of focused, sustained energy and effort that is required," the official said.

The summit will involve setting bold goals to hit on everything from vaccinations to the supply of lifesaving medications and technologies. And it will also set out a pattern of high-level meetings through the coming months to ensure that we are holding ourselves and the world accountable to following through on achieving these goals.

The United States will also have a series of announcements about further contributions above and beyond what has already been contributed to ending the pandemic globally.
Earlier in the day, the Biden administration announced it was easing up restrictions on foreign travel into the United States, by opening access to foreign nationals who have been vaccinated and have had a negative COVID-19 test within three days of travel. In addition, airlines will be required to keep information for contact tracing, should that be necessary. The new, strict protocols will be in place by early November.
"Critically for our European partners and for the UK, this policy means that we will no longer be implementing the current 212(f) travel policies for individual countries as of early November. We'll be moving to a consistent requirement for all international air travelers coming to the United States.

"But we're very proud of the fact that we've been able to develop a protocol that will permit travel by individuals and families and business people from the E.U. and the UK, as well as from Brazil and India and other countries, to the United States with proof of vaccination."
Responding to a question about the controversy over the United States selling nuclear submarines to Australia – which angered France –and whether this would be a new precedent for the United States to sell nuclear technology, the official said, "This is a unique set of circumstances involving a unique actor — Australia – which is a model nonproliferation citizen in the world, has incredibly high standards, has a history of proving out its commitment to the Nuclear Non-Proliferation Treaty. It has proven that not just by word but by deed, decade after decade.

"And so, President Biden felt that with the unique case of Australia and then a unique set of safeguards for this material — the highest possible standards of safeguarding the HEU, stewardship of the HEU, consistent with the International Atomic Energy Agency, with the Nuclear Non-Proliferation Treaty, in consultation with the relevant international bodies — that we will be able to show that this is not a broad precedent that opens the doors but rather a very narrow-use case involving the combination of a unique set of circumstances."
There is no plan to sell such technology to South Korea or any others.
With respect to President Macron, he said, President Biden plans to discuss the way forward, and reinforce his deep commitment to the U.S. alliance with France – "an alliance that has fostered security, stability, and prosperity around the world for decades. The President wants to communicate his desire to work closely with France in the Indo-Pacific and globally, and to talk about specific practical measures that we can undertake together.
"We understand the French position. We don't share their view, in terms of how this all developed, but we understand their position. And we will continue to be engaged in the coming days on this. And we look forward to the phone call between President Biden and President Macron once its time is fixed on the books. We think that will be an important moment and opportunity for the two leaders to speak directly with one another."
He countered an assertion that the Afghanistan evacuation and the unilateral decision with Australia warrant criticism that the U.S. is not engaging with its partners and that it's moving on its own.
"If you look at the most significant challenges, the highest-priority issues facing the world today, you see the United States has been deeply engaged with allies and partners and with the relevant international institutions.

"The President is hosting a summit on COVID-19 on Wednesday where allies, partners, and even competitors have been invited to talk about how we find a collective way forward.

"The United States and the European Union are holding a ministerial-level meeting of the Trade and Technology Council on September 29th. This will be an opportunity to talk about how we shape a common way forward on our economy and on emerging technologies, and it's an unprecedented vehicle to be able to do that.

"So, when you walk through those significant issues — the depth and richness of the engagement with our allies and partners, the work that we have done with the European Union, the work we have done with Asian allies and partners, the deepening of the Quad as a vital part of the institutional framework of Asia — I think the picture is actually quite positive, despite the differences in perspective on Afghanistan and the issues we are dealing with France right now."
He said that the US and France can find a productive pathway forward, working together on critical security issues.

"So, if you look at the totality of the Biden foreign policy — of the ways in which we have worked on the big issues and done so very much in coordination, consultation, and common action with allies and partners, and then you look at the months ahead and what's on the docket and the trajectory that we're setting for ourselves — the President feels very good about the path forward and about how American foreign policy can play a vital role in rallying the world and especially rallying like-minded democracies to solve the great challenges of our time."
Hosting the leaders of the Quad fundamentally is a demonstration of the priority Biden's foreign policy is placing of engaging in the Indo-Pacific, including through new multilateral configurations designed to focus on 21st century challenges, including the COVID-19 pandemic, the climate crisis and clean-energy, partnering on emerging technologies in cyberspace, promoting high-standards infrastructure, and an overarching commitment at the core of the Quad to promoting a free and open Indo-Pacific.

____________________________
© 2021 News & Photo Features Syndicate, a division of Workstyles, Inc. All rights reserved. For editorial feature and photo information, go to www.news-photos-features.com, email [email protected]. Blogging at www.dailykos.com/blogs/NewsPhotosFeatures. 'Like' us on facebook.com/NewsPhotoFeatures, Tweet @KarenBRubin