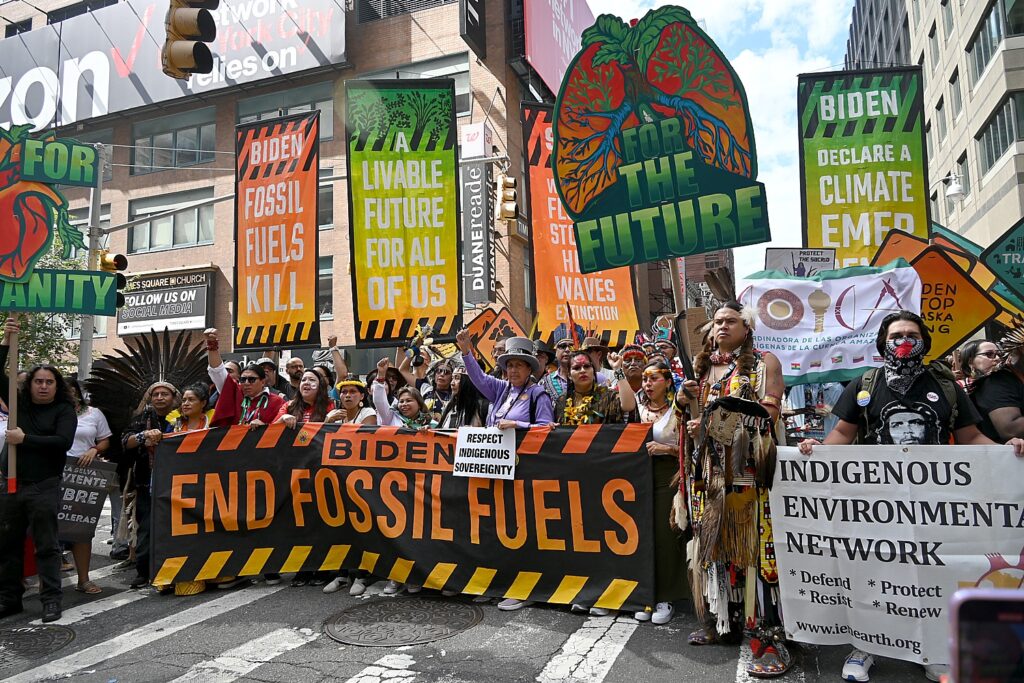 By Karen Rubin, News-Photos-Features.com
Ahead of the United Nations General Assembly this week when leaders including President Biden will make speeches, tens of thousands came out from around the country and around the world to march in New York City to demand political and corporate leaders take sweeping Climate Action – not incremental steps – to address the climate crisis and end the use of fossil fuels that are heating the planet beyond habitability.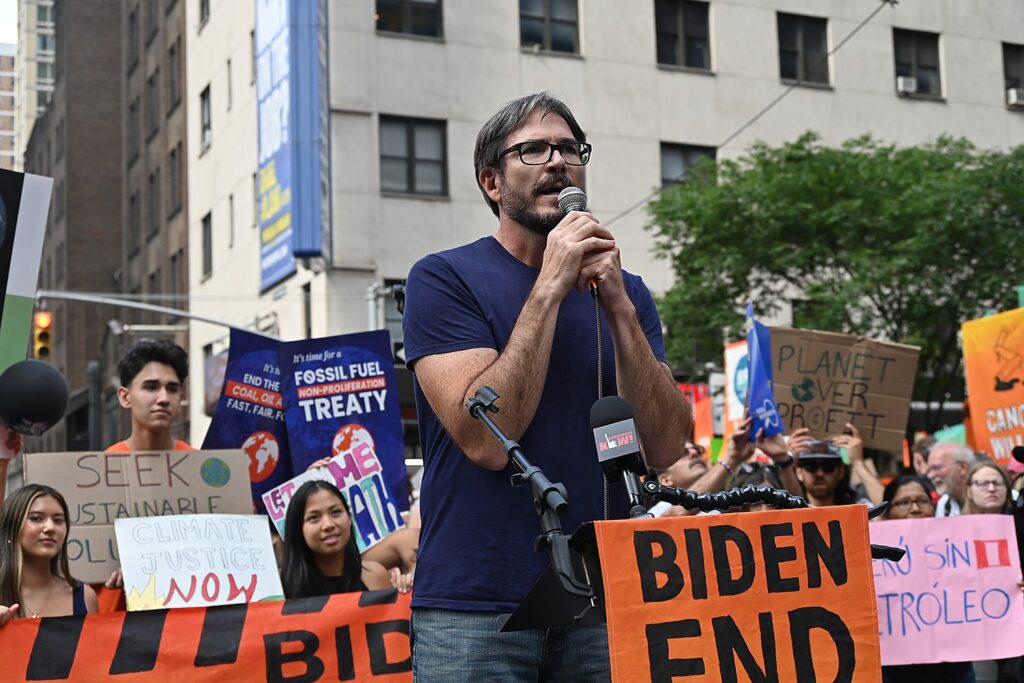 "We're on a pathway to lose everything, Peter Kalmus, a climate scientist at the NASA Jet Propulsion Lab (speaking for himself), declared at a rally before the march stepped off. "The cause of heatwaves are fossil fuels, and leaders including Biden are still approving fossil projects. It's insanity… This can't be reversed. Stop fossil fuels or ramp down as soon as possible. I'm terrified for the future. Burning, flooding, smoke, heat waves. How will we feed 8 billion people? Heat waves will kill millions. Every year is worse, the planet is hotter. .. This is the only planet in our universe with life. We are on the brink of a 6th mass extinction. A dead planet has no economy, no politics. There is no solution – not carbon capture, not planting trees. There is no plan to deal with the decreasing habitability. We must come together. Fight."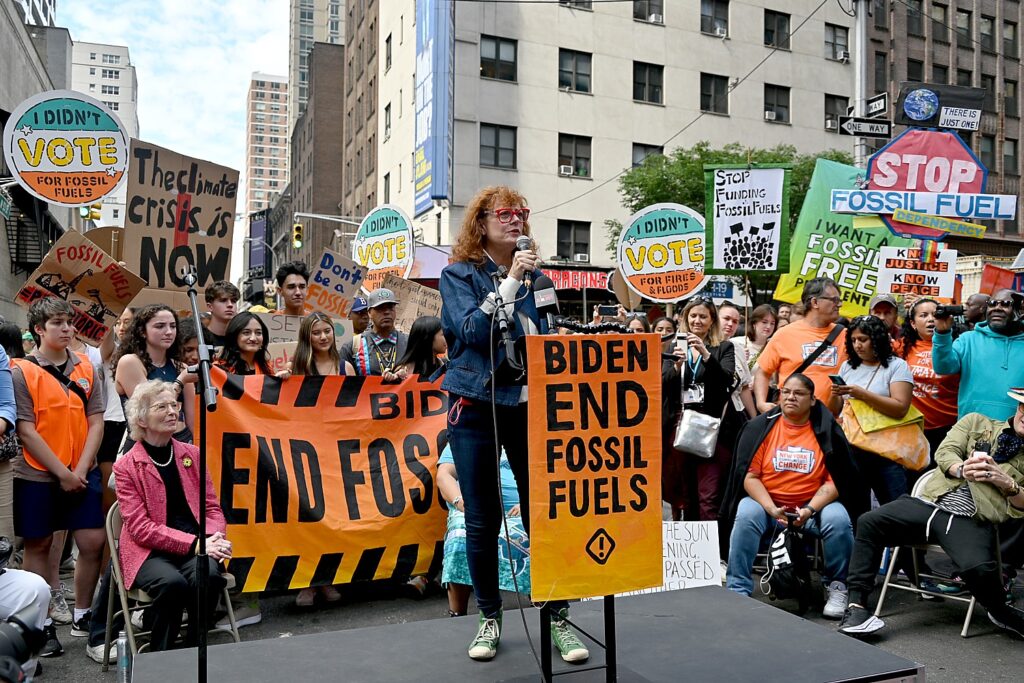 They weren't giving Biden any credit, either, for passing against all odds the largest climate action program ever, funded with billions of dollars, directed at thousands of communities. He isn't getting credit for an across-government policy of climate justice, or putting millions of acres of land under federal protection, including canceling all remaining oil and gas leases issued under the Trump administration in the Arctic Refuge and protecting more than 13 million acres in the Western Arctic.
"Biden, you should be scared of us," declared Emma Buretta, 17, a New York City high school student and an organizer with the Fridays for Future movement,. "If you want our vote, if you don't want the blood of our generations to be on your hands, end fossil fuels."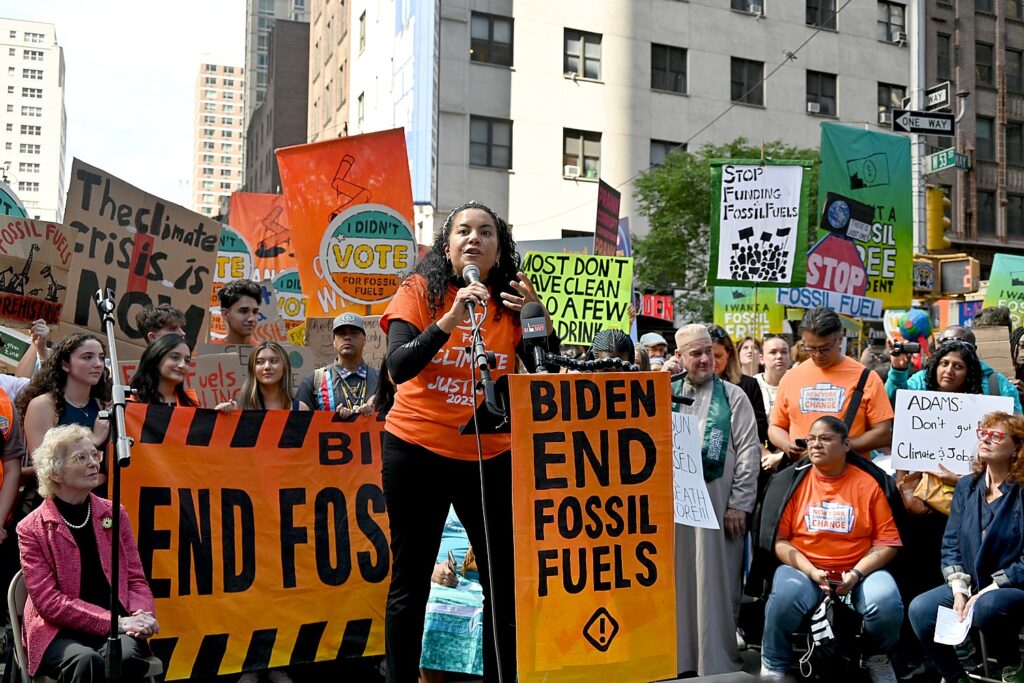 They are calling on Biden to declare a climate emergency and "end fossil fuels", as if he actually had such unbounded power to shut down fossil fuels. But look around: the Christo Fascist majority on the Supreme Court did not even allow him to mandate masks or vaccinations during a deadly pandemic. The court overturned the EPA's ability to protect wetlands. The courts are overturning DACA, gun control, and Republicans in Congress and at the state level have battled back against climate action – Republican in Congress trying to repeal the Inflation Reduction Act that funds so much climate action; Republican Governors like the POTUS-wannabe Ron DeSantis actually making it illegal to address climate action, even as he takes billions of dollars in federal aid to restore Floridians' lives after yet another historic hurricane, and Republican-dominated state legislatures making it illegal to accept federal money for climate projects and Republican Attorneys General suing to stop giving incentives for electric vehicles.
So are these young people suggesting they don't vote, so that a Republican – maybe Trump, maybe some other – will take over and do what Trump did after Obama: reverse course on climate action, pull the United States out of the Paris Agreement?
Instead of threatening not to vote for Biden, if they want to end the Climate Crisis, they should threaten not to vote for any Republican at any level of government.
Here are more photo highlights: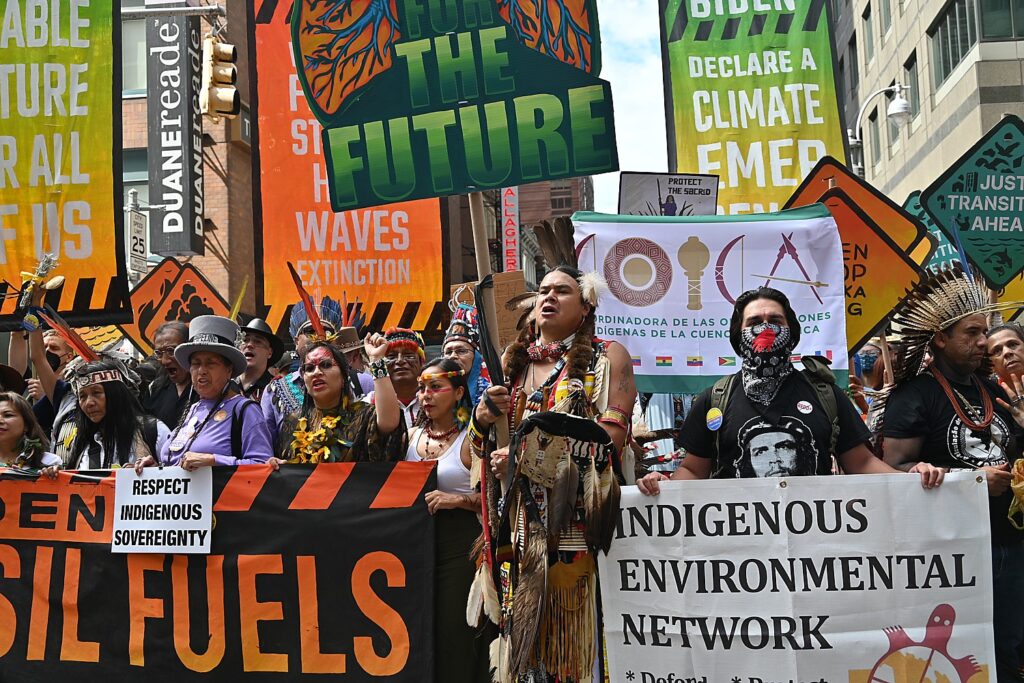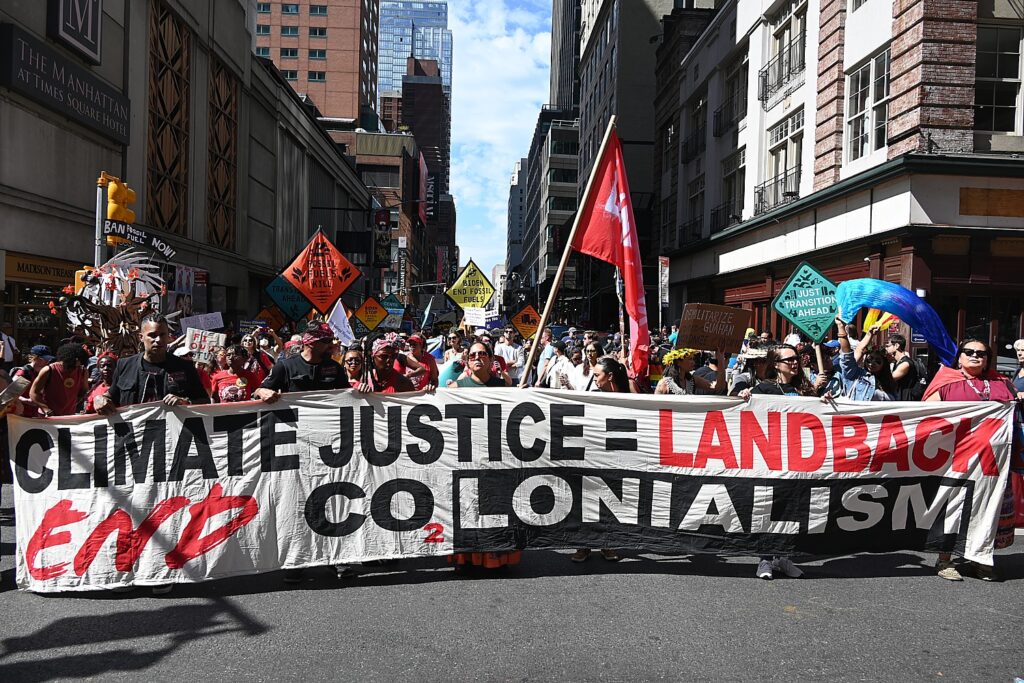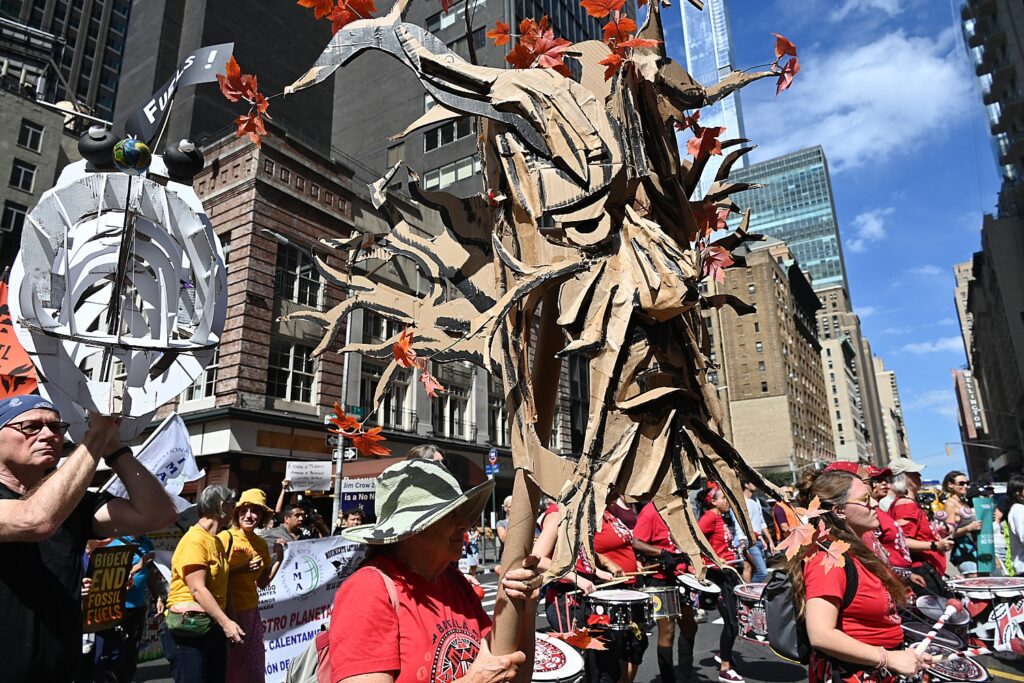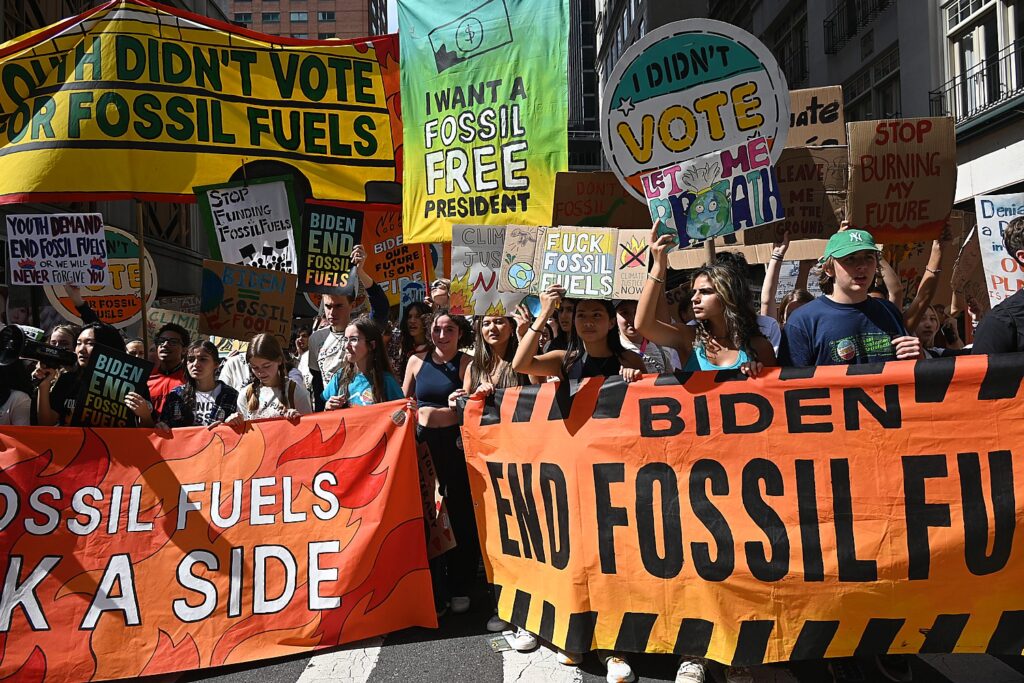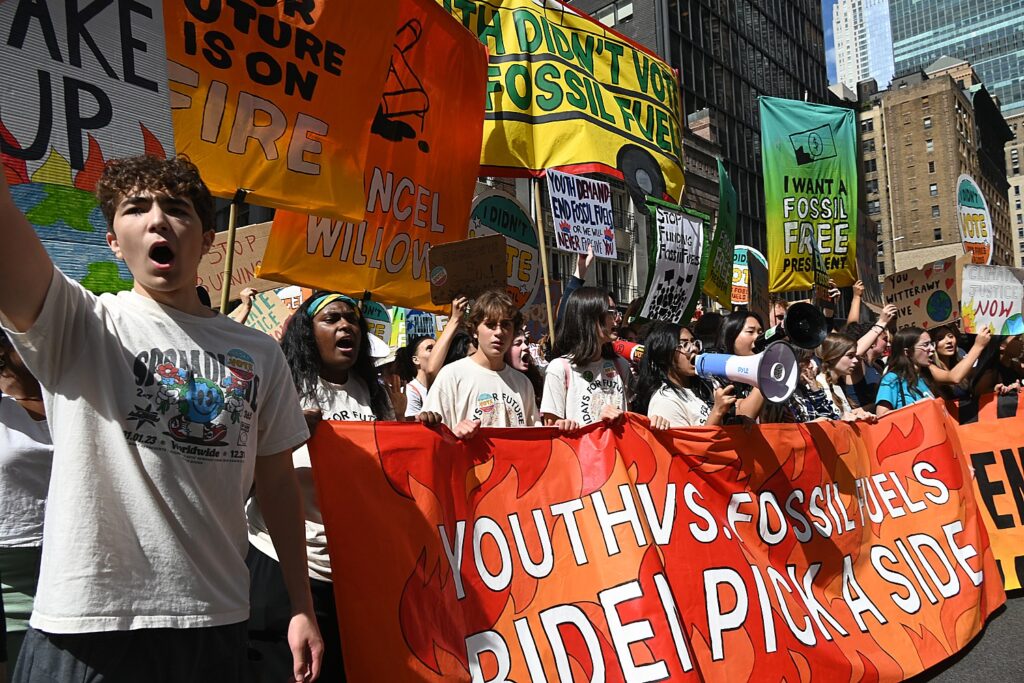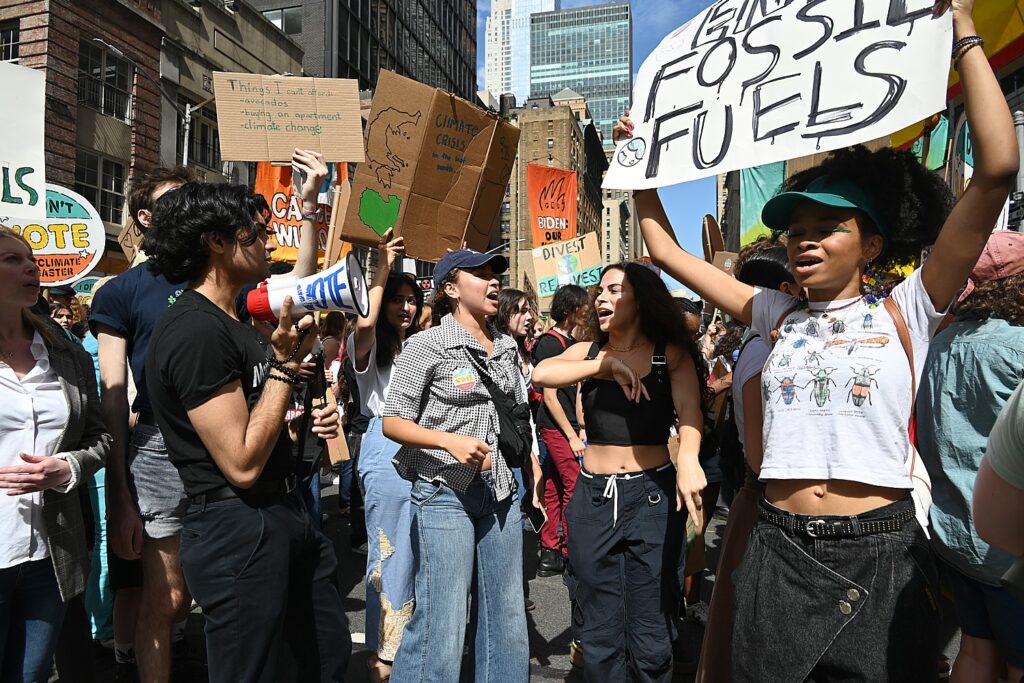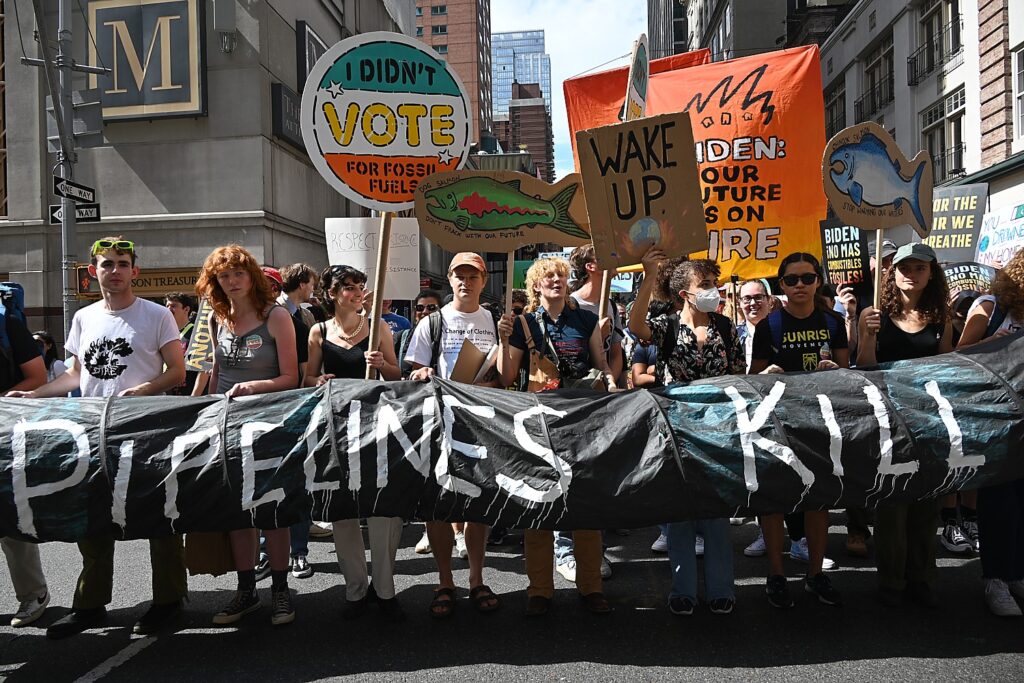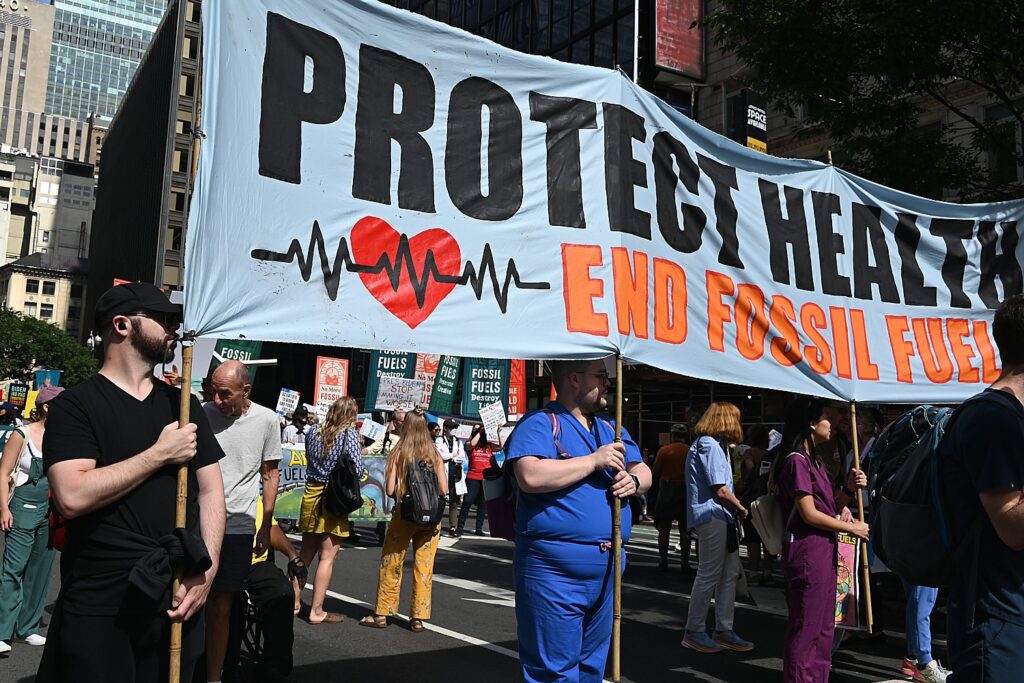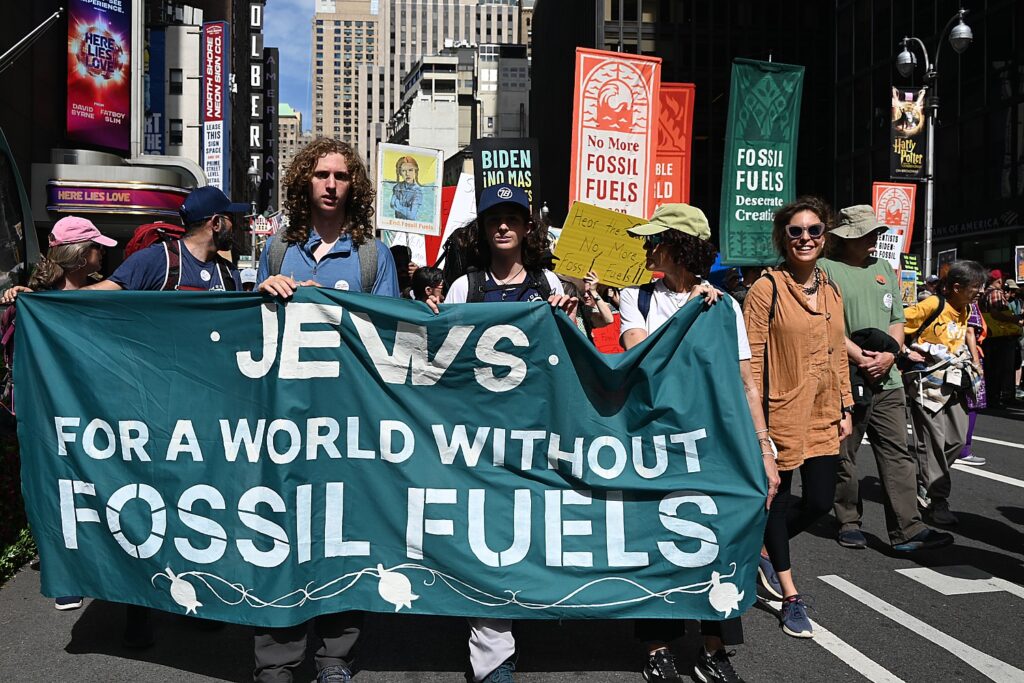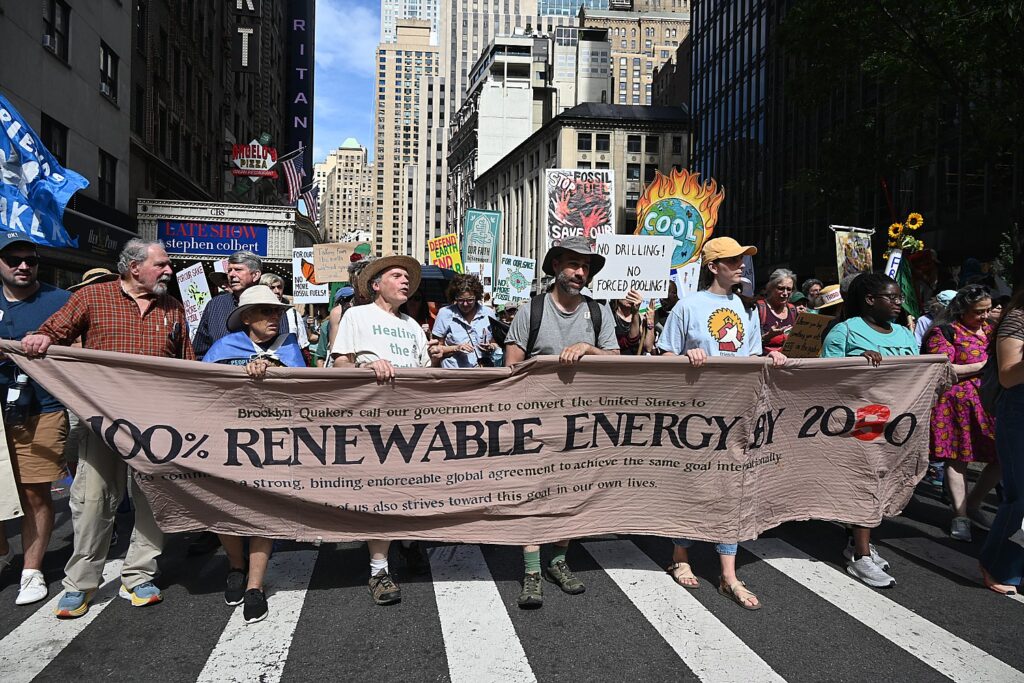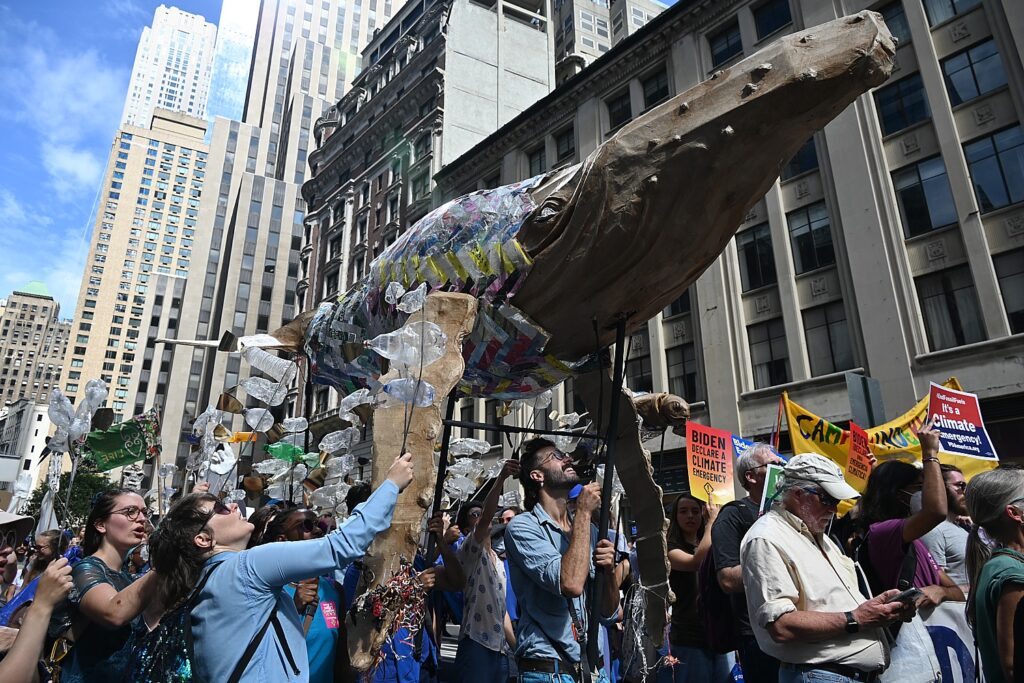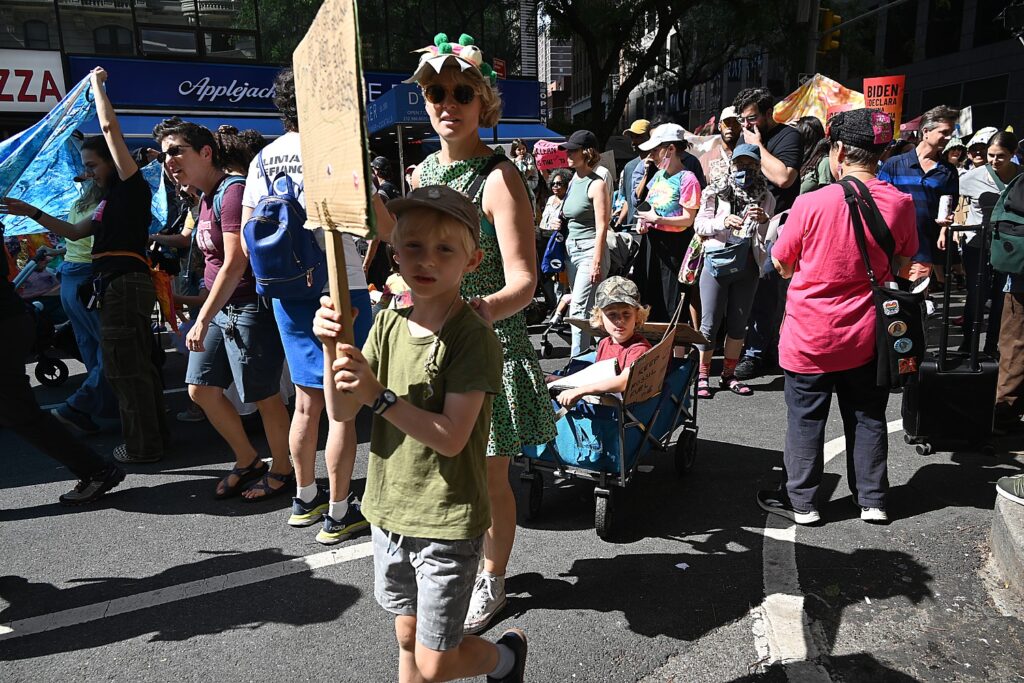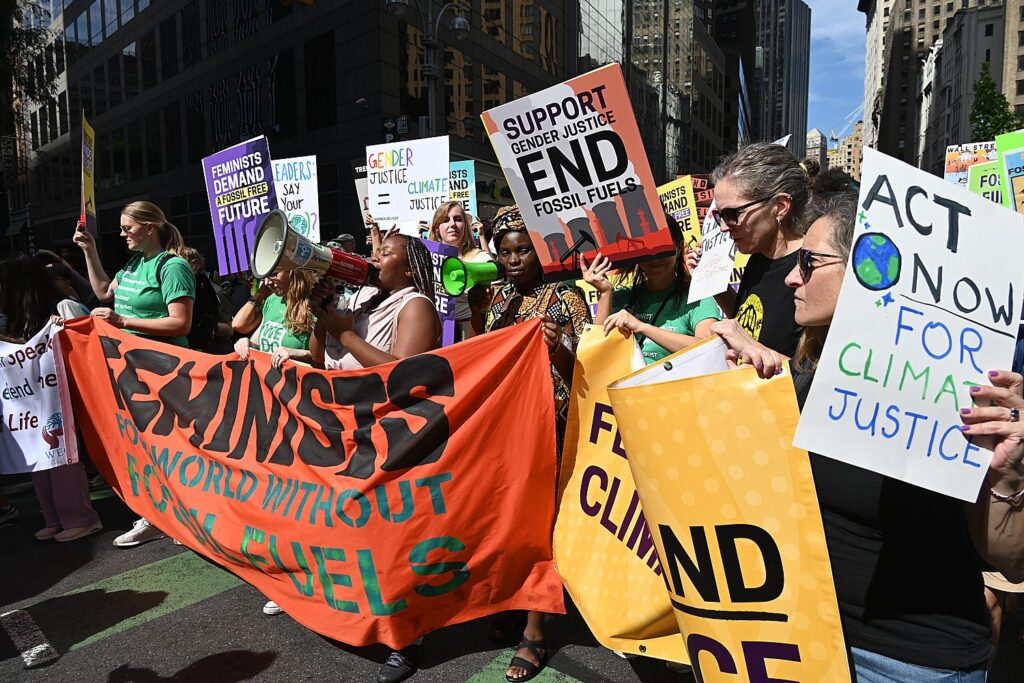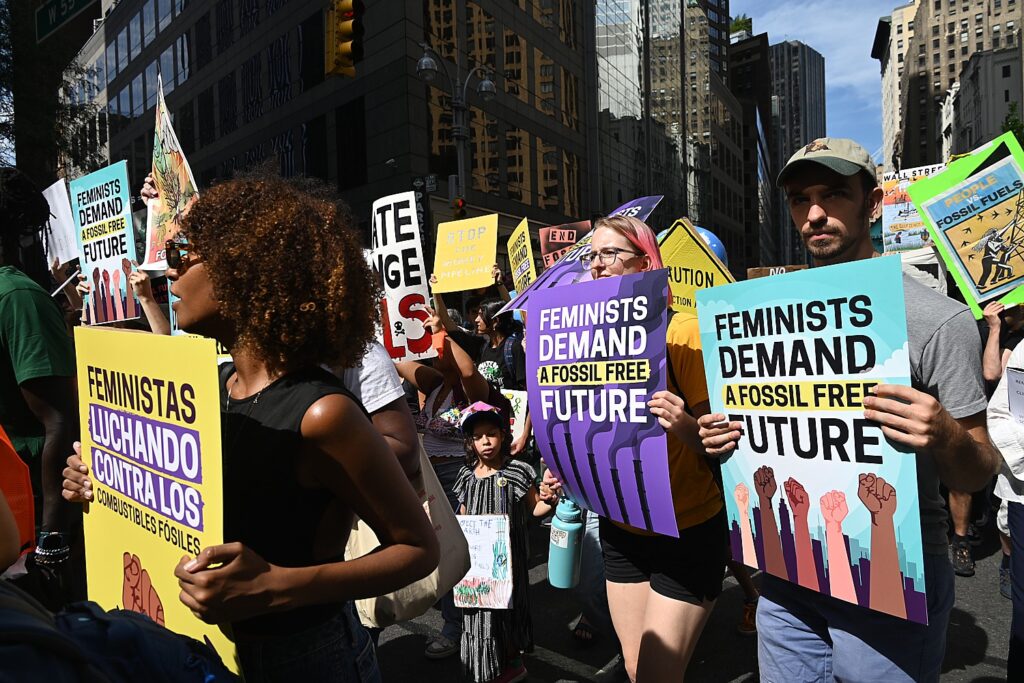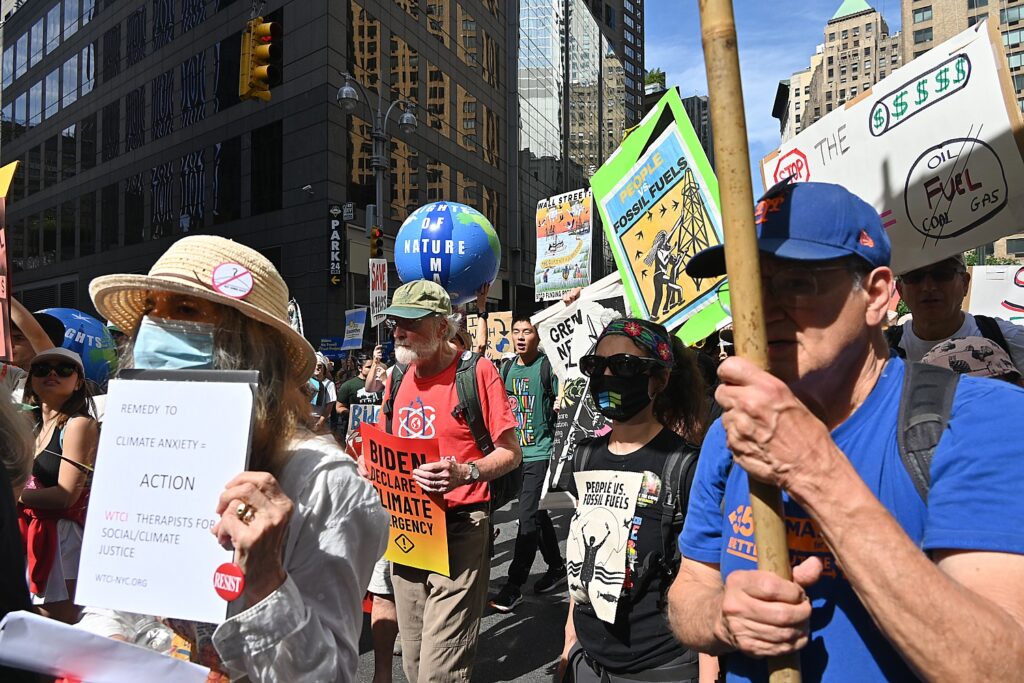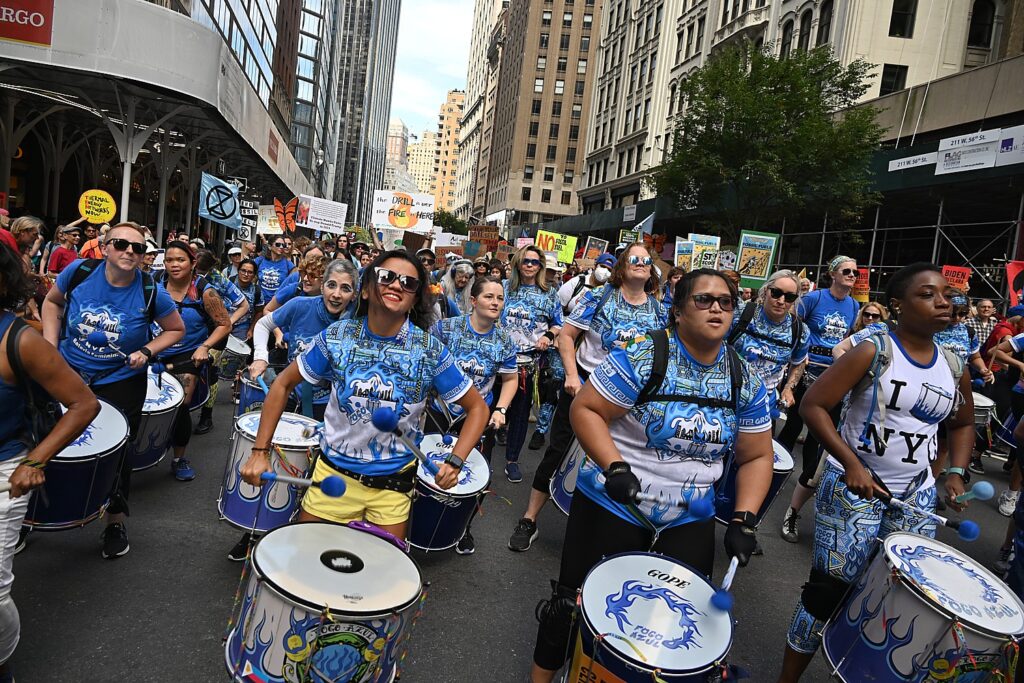 _________________________
© 2023 News & Photo Features Syndicate, a division of Workstyles, Inc. All rights reserved. For editorial feature and photo information, go to www.news-photos-features.com, email [email protected]. Blogging at www.dailykos.com/blogs/NewsPhotosFeatures. 'Like' us on