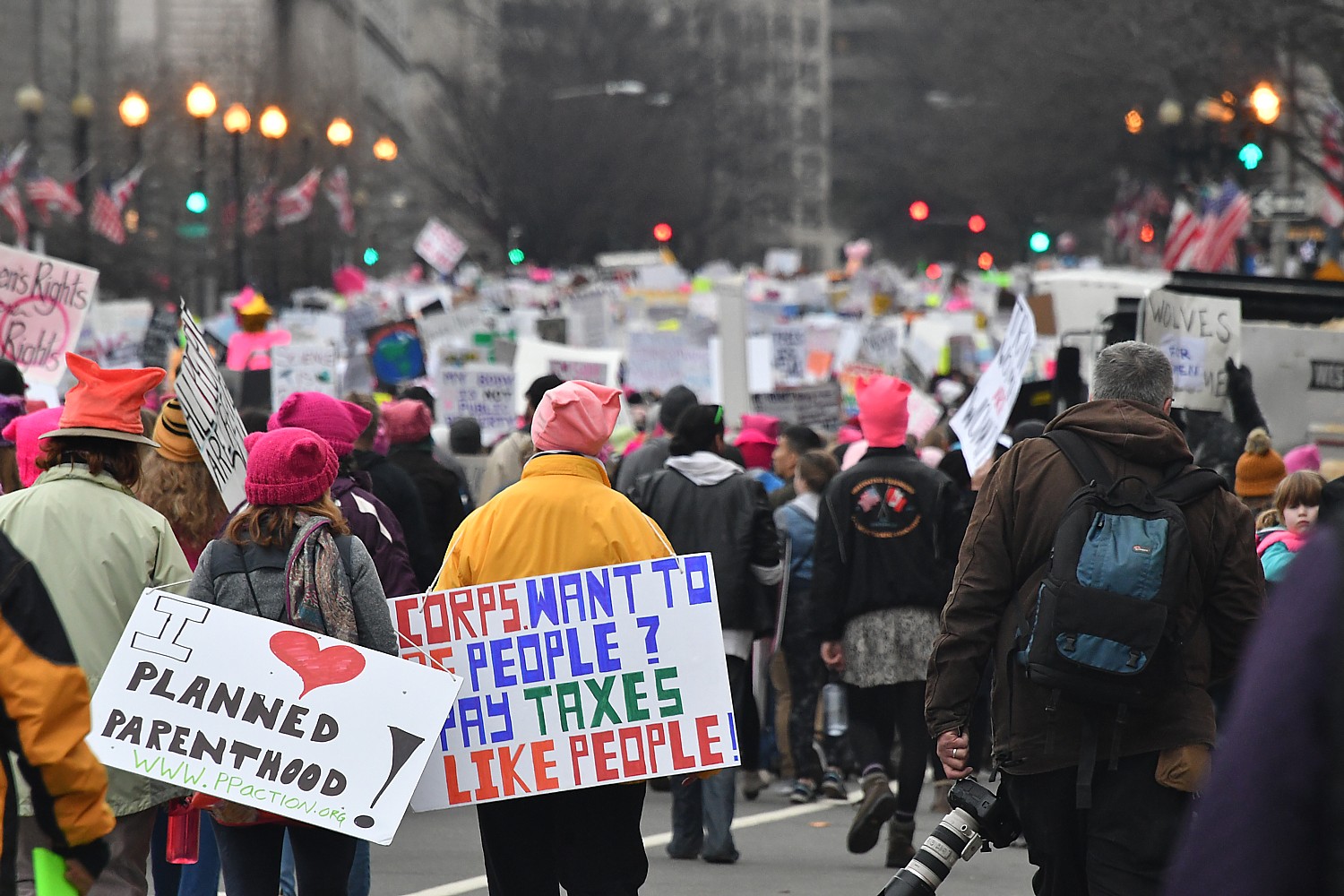 (NEW YORK, NY) – Women's March Alliance announced today that more than 85,000 people have confirmed attendance at the second annual Women's March on NYC, being held Saturday, January 20th. Projections indicate a total attendance in the hundreds of thousands, making New York City's march the largest of the 280 marches happening across the world in what is being dubbed #weekendofwomen.
Marchers, activists, celebrities, influencers, and musicians will gather along Central Park West on the Upper West Side of Manhattan for a rally and march in support of women's rights and gender equality. Marchers will begin assembling at 11 am; the rally will run from 11:30 am-1 pm; and the march will begin at 1 pm and end at 3 pm.
"Tomorrow's march will be a powerful and inspiring reminder to all that the fight for women's rights is as strong and vibrant as ever. We are marching in solidarity with millions of people across the world to make our voices heard and demand equality. This is a pivotal time in the history of women and we will march tomorrow to show the world that the oppression of any voice is the oppression of all voices," said Katherine Siemionko, the founder and President of Women's March Alliance.
Speakers will include musical sensation and recent SNL performer, Halsey; millennial musical star, MILCK; DJ Alexandra Richards; activists and thought leaders Aryn Quinn, Aparna Nancheria, Miss Native American USA Autumn Rose Miskweminanocsqua Williams, Dr. Debbie Almontaser, New Jersey Freeholder Ashley Bennett, Ann Toback & Nancy K. Kaufman, Complicate the World Collective, Elder Antoinettea Etienne, Nadina LaSpina, Cecilia Villar Eljuri, Sulma Arzu-Brown, Angy Rivera, and actress Veronica Dunne. Two surprise guests will be announced when the rally begins.
In an effort to reach the broadest audience possible, the Women's March Alliance  & Women's March On Chicago have chosen Crunchet —  a new social platform for group storytelling that prioritizes depth of stories and collaboration around shared interests —  as their official social media partner. Crunchet lets you add content from your camera roll, your favorite social platforms and the web all into one post that can then be shared with collaborators and more widely as a single story. Crunchet gives march participants a better way to share their meaningful personal stories, collaborate with friends and other activists, and to connect all the sister marches together on one social app.
As the official sponsors of the March, OKCupid reminds everyone that: "OkCupid is DTFight the Patriarchy – as the official sponsor of the NYC Women's March. We know that people on OkCupid are connecting over the things that really matter, so it's a perfect match for OkCupid to be joining such an inspiring movement: what's more important right now than championing women's rights?"
Rising out of the local Women's March on NYC, Women's March Alliance is a nonprofit whose focus is on building strategic alliances with grassroots organizations to provide our community with a wide range of opportunities that empower them to demand and defend their rights. WMA aims to unify the voices and resources of grassroots organizations to collectively foster an informed and engaged community that both understands the current state of human rights across the globe and has the tools necessary to defend and advance those rights. Our mission is to amplify the collective voice and resources of human rights organizations.
Women's March Alliance website:  https://womensmarchalliance.org/2018wm/
Women's March registration: https://www.eventbrite.com/e/2018-womens-march-on-nyc-tickets-39150171216
Women's March Alliance Facebook page:  https://www.facebook.com/events/1934554616864486