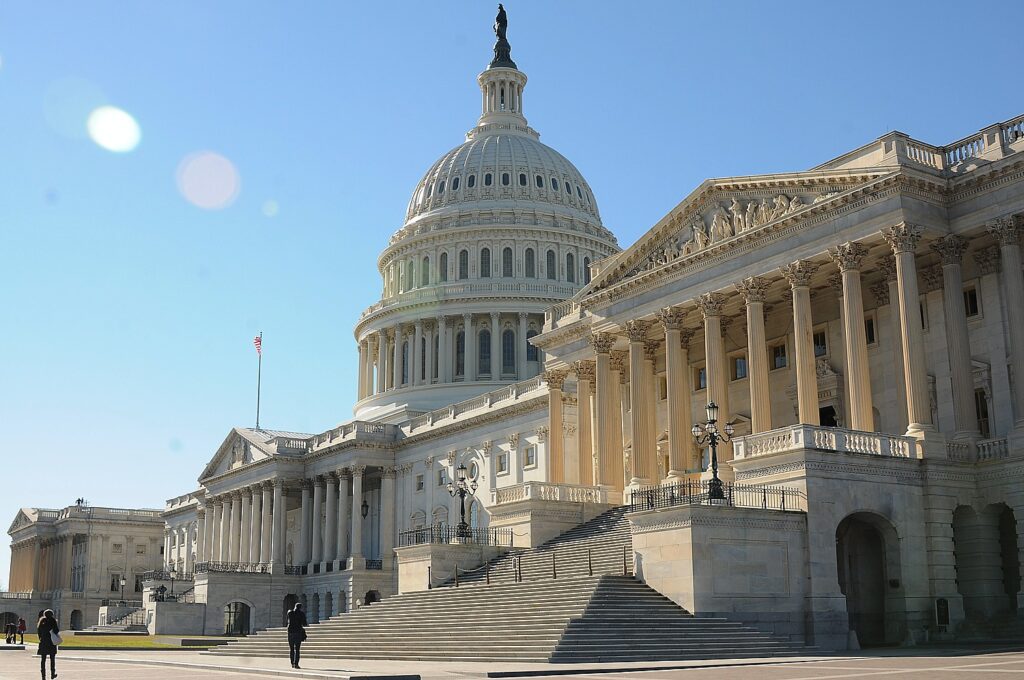 Memo
RE: The jobs extreme MAGA House Republicans' are holding hostage in every state
Date: 5/10/2013
From: Deputy Press Secretary and Senior Communications Adviser Andrew Bates
A new report from Moody's Analytics shows how many jobs would be killed in every state if House Republicans follow through on their threat to single-handedly trigger the only debt default in American history.
That is, unless they are allowed to force a radical agenda that the American people reject into law.
That radical agenda includes the most draconian cuts to veterans services in American history, shipping the manufacturing jobs we are bringing back from overseas to China, firing thousands of Border Patrol agents, taking health care from millions, and laying off teachers across the country. Keep in mind that they still intend to follow those cuts with enormous, wasteful tax giveaways to billionaires and multinational corporations.
In Speaker McCarthy's home state of California, even a short-term default would kill over 300,000 jobs. And that a prolonged default would kill nearly a million.
President Biden is in New York today, which would lose almost half a million jobs, calling on Republicans to stop their economic hostage-taking.
In addition to threatening to sabotage the American economy and subject countless innocent Americans to financial pain, House Republicans have manufactured a political and credibility crisis for themselves.
House Republicans are more and more isolated in their willingness to trigger a default. As President Biden mentioned last night, Senate Republican leader underlined that the United States cannot ever default.
Last night even Speaker McCarthy himself acknowledged, "A budget is different than a debt ceiling."
That's true and consistent with the Speaker's voting record. He voted, without conditions and on a bipartisan basis, to avoid default for the entire Trump Administration AND for the majority of the Obama presidency.
House Republicans are effectively holding a gun to the head of millions of jobs, small businesses, and retirement savings, while simultaneously shouting at everyone else, 'don't pull this trigger.' Meanwhile, all their constituents look on and see how much it would cost every state. No one's making you do it. Put the gun down.
| | |
| --- | --- |
| State | Job Loss in Prolonged Default Scenario (thousands, peak to trough) |
| Alaska | 11.3 |
| Alabama | 109.5 |
| Arkansas | 68.8 |
| Arizona | 188.1 |
| California | 841.6 |
| Colorado | 139.3 |
| Connecticut | 75.6 |
| DC | 28.5 |
| Delaware | 21.4 |
| Florida | 474.7 |
| Georgia | 249.4 |
| Hawaii | 16.9 |
| Iowa | 73.9 |
| Idaho | 44.4 |
| Illinois | 290.6 |
| Indiana | 164.8 |
| Kansas | 72.5 |
| Kentucky | 113.9 |
| Louisiana | 69.4 |
| Massachusetts | 175 |
| Maryland | 119.7 |
| Maine | 31.7 |
| Michigan | 239.4 |
| Minnesota | 138.8 |
| Missouri | 163.7 |
| Mississippi | 64 |
| Montana | 23.5 |
| North Carolina | 236.1 |
| North Dakota | 18.8 |
| Nebraska | 45.7 |
| New Hampshire | 34.8 |
| New Jersey | 193.4 |
| New Mexico | 37.5 |
| Nevada | 90 |
| New York | 398.3 |
| Ohio | 296.5 |
| Oklahoma | 77.3 |
| Oregon | 104.2 |
| Pennsylvania | 269 |
| Rhode Island | 23.2 |
| South | 127.5 |
| South | 22.1 |
| Tennessee | 179 |
| Texas | 561.7 |
| Utah | 80.4 |
| Virginia | 195.4 |
| Vermont | 14.1 |
| Washington | 187.8 |
| Wisconsin | 153.6 |
| West Virginia | 34.4 |
| Wyoming | 14.4 |
| Total | 7405.6 |