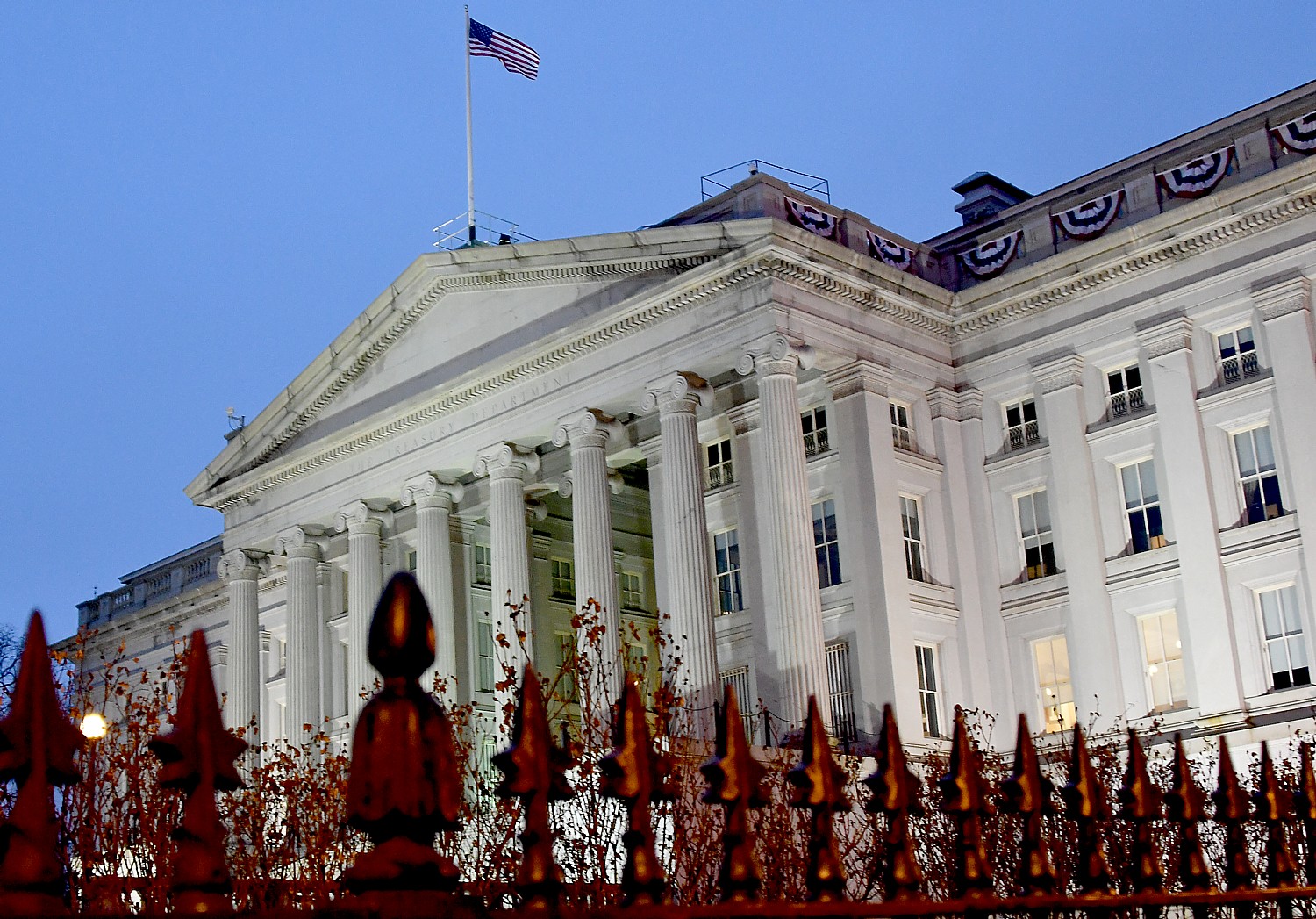 by Karen Rubin, News & Photo Features
During a press call previewing Donald Trump's "closing message to the American people" about the glories of the Republican tax plan supported by less than 25% of Americans, Trump's leading "messagers" – the people charged with making the deal palatable – had to "research" the American Dream, as if they had never heard of the concept before:
"At the president's direction, we did research into the concept of American Dream," said Treasury Assistant Secretary for Public Affairs Tony Sayegh. "It is interesting what we found, where the concept came from and what it meant. And part was that in the United States, you were not destined to die in the same income class you were born into, children were not destined to have same quality of life that you had, people had the ability to rise. This was unique thing in world history. Most of the world, most of history, born in a certain class and died in that class, children were born and died in same economic class. America [brought the] idea of economic opportunity for all."
But now, he said with dubious accuracy because this same criticism has arisen since the Reagan "Revolution", if he in fact bothered to research, "for first time in American history, parents no longer think their children will be better off. …We will bring back the American spirit, that's what president likes to talk about it. Consumer confidence is at all time high. That kind of optimism is at the core of the message."
He asserted, "We're nearing a historic moment in which we will decide the economic future of the nation. We have the power to reject [the notion]  that 2% growth is the new normal and the majority of Americans for first time in history will lose faith that next generation will do better…[We want an] economy that works for all Americans, not just the wealthy and well connected….Ultimately message will be that middle class will no longer just be getting by, finally have the opportunity to get ahead, and that's what will Make America Great Again."
When asked about the scores of economists and experts who have challenged the theory that the tax cuts to the wealthiest and corporations will trickle down to working people, that the cumulative impact of the tax plan will hurt working class and middle class Americans, upset the very mechanisms that promote the American Dream (education, health care, home ownership), that it will result in $1.5 trillion added to the national debt which will result in cuts to Medicare, Social Security and Medicaid, and that large majority of Americans oppose the tax plan, White House message strategy director Cliff Sims went on the attack:
"I encourage you to spend a little less time reading [Senate Minority Leader] Chuck Schumer's talking points, and more time reading the plan [which has yet to be finalized or scored]. This plan offers a lot for the middle class…. [The plan] substantially increased child tax credit, $1000 now to $1600 or $2000; nearly doubles standard deduction so a married couple can take $24,000 tax free and more if they itemize; it lowers the tax rate so more income is taxed at lower rates… Quite frankly anyone who says otherwise is purposefully disingenuous or taking a partisan line that doesn't meet the reality."
Sayegh  added, "Analysis and studies. The Council of Economic Advisors reported a month ago clearly demonstrates what we are doing on corporate side helps workers, because workers absorb the greatest burden when corporate taxes are high… We know that through analysis, the average worker gets anywhere $4000-$9000.. after policies implemented – because there is a more productive and investment-friendly environment when corporations can compete with significantly lower rate. It is a benefit to hardworking Americans, the American worker."
Asked where was the analysis that Treasury Secretary Steve Mnuchin said  "over 100 people in Treasury are "working around the clock on running scenarios for us,," Sims said that Treasury "in very rare instances will ever release analysis of a bill that has not already been voted on and passed because as anyone who has followed process understands, there are two bills – House, Senate –there are  differences between them and a final bill will be voted on."
Sayegh also pushed back against polling which shows the vast majority of Americans believe the tax plan substantially favors the wealthy over working people, pointing to rolling back the estate tax and eliminating the AMT (Alternative Minimum Tax), by which Trump in 2005, in the only 2 pages of his tax returns revealed to the public, shows that he would have saved $30 million in tax payments but for the AMT.
"We've poured through this from a lot of angles, political strategy and public opinion. It is abundantly clear that almost every poll nationally cited – CBS, Quinnipiac, Marist – is deliberately trying to shake and manipulate public opinion and not accurately reflect it. Quinnipiac uses a methodology where only 20% of respondents are Republican, 33% are Democrats, 38% are independents –a  preposterous formula. Negative of 12% between Democrats and Republicans is not close to reality – so does not reflect public opinion."
Sims added "The more people learn about specifics, the more they love it. 61% to 21% supported it after learning we are doubling the standard deduction from $12 to $24K, 54% support only 14% oppose the child tax credit, 54% support only 18% oppose after being informed of basic provisions. Does anyone on the planet not believe Americans don't want lower taxes, a fairer corporate tax rate that will create more jobs and higher wages? When polls get into specifics…support goes through the roof. When you have polls that try to manipulate, push questions, you get numbers you can put in Chiron or story to manipulate public opinion, but not reflect what Americans feel."
Except that polling only specific, popular provisions (who doesn't want higher standard deduction), does not put the whole picture into view: the higher premiums likely to come when the individual mandate for the Affordable Care Act is eliminated; the personhood provision; drilling in the Arctic National Refuge; taxing graduate school fellowships as income; eliminating the deductibility of state and local taxes and significantly limiting the mortgage interest deduction, and adding more than $1 trillion to the national debt, which will trigger cuts to Medicare, Medicaid and Social Security, curtail investment and infrastructure spending.
And no one has asked where the $300 billion to pay for disaster relief just from the 2017 climate catastrophes will come from, or why the Republicans have refused to reauthorize CHIP, which provides access to health care for 9 million children and pregnant mothers.
Meanwhile, Paul Ryan and others have said that the tax plan – precisely because it adds more than $1 trillion to the national debt – will be followed next year by cuts to "entitlements."
And Trump, in his tax speech in St. Louis said:
"Then we will have done tax cuts, the biggest in history; healthcare, phenomenal healthcare. I know you don't want this — welfare reform. Does anybody want welfare reform? (Applause.) And infrastructure. But welfare reform — I see it and I've talked to people. I know people, they work three jobs and they live next to somebody who doesn't work at all. And the person who's not working at all and has no intention of working at all is making more money and doing better than the person that's working his and her ass off. And it's not going to happen. Not going to happen. (Applause.) So we're going to go into welfare reform…"
See also:
Dickens' 'Christmas Carol' Is Vision of New Reality in Trump's America Where Money is Entitlement
Republican Tax Scam: They Don't Care 85% Oppose. Here's Why
Republican Tax Plan is Attack on Blue States; Fight Back by Holding Money 'in Escrow'
Ready the Revolution: GOP Tax Plan Decimates Middle-Class, Gives Rise to New American Aristocracy
Trump Selling Tax Plan in Missouri, the Show Me State: This is going to cost me a fortune, this thing — believe me.
Democrats Should Shut Down Government over Republican Tax Scam
_________________________
© 2017 News & Photo Features Syndicate, a division of Workstyles, Inc. All rights reserved. For editorial feature and photo information, go to www.news-photos-features.com, email [email protected]. Blogging at www.dailykos.com/blogs/NewsPhotosFeatures.  'Like' us on facebook.com/NewsPhotoFeatures, Tweet @KarenBRubin