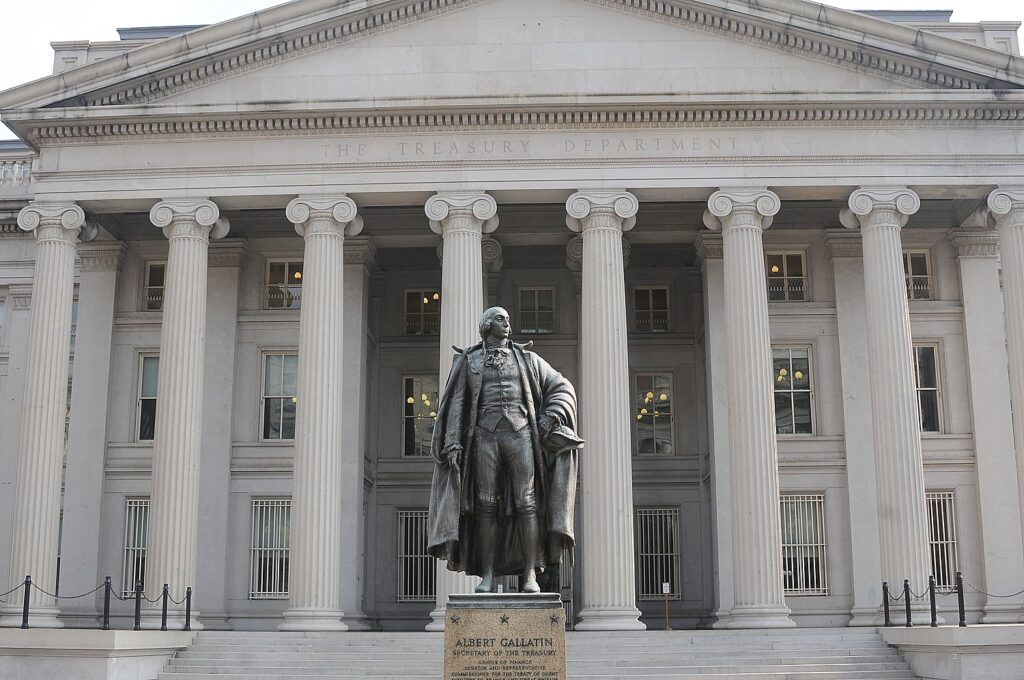 Think about why Republicans would have as their singular policy to destroy the United States economy – threaten, even actually refuse to raise the debt ceiling which will destroy the nation's "full faith and credit", unleash higher interest rates (cost), inflict untold pain and suffering on working people and derail the American Dream for countless millions, while coddling the richest 1% by going after the IRS and law enforcement. It's not just to secure campaign funding and show their obeisance to their masters: they think that if they destroy the economy, unleash suffering, and, if more than two decades of history are the example, that the masses will blame Joe Biden and the Democrats (after all, they control the White house and Senate), so they will win the 2024 elections.
Republicans used fraud to win the midterms and take over the House, pretending they cared about inflation and crime, when in just these first days of their rule, their first acts have been to further erode civil rights, especially women's reproductive rights, raise costs, worsen the national debt, harm public safety. After all, you don't hear any Republican crow about how gas prices have fallen to pre-Putin levels and inflation rates have fallen to lowest level since March 2020, meanwhile, Speaker McCarthy put insurrectionists including Marjorie Taylor Greene on the Homeland Security Committee and fraudster George Santos on the Small Business Committee and Space, Science, and Technology, and kicked Adam Schiff off Intelligence And so much worse is to come. Just how destructive is the Republican economic agenda? If the debt ceiling is not raised and the nation's credit rating falls, interest rates will rise, the cost of everything will go up, people will lose jobs, houses, and there will be less tax revenue flowing into the government, more money flowing out, and the national debt will only get worse. The White House issued this memo:–Karen Rubin/news-photos-features.com
House Republican MAGA Economic Plan: Raise Taxes and Increase Costs for the Middle Class, Protect Rich Tax Cheats, and Cut Social Security & Medicare
House Republicans had a busy first week in the majority. Under President Biden's leadership and economic plan, we just finished the best two years of job growth on record, inflation has been coming down for six straight months, gas prices are down around $1.70 from their summer peak, and President Biden's plan to lower prescription drug costs and energy costs is going into effect.
House Republicans have a very different economic plan: make inflation worse, protect rich tax cheats, increase the deficit, raise taxes on middle-class families, and cut Social Security and Medicare. In their first week, they wasted no time in moving forward on these priorities:
Increasing Gas Prices: The new House Republican majority has proposed and will soon consider a bill that would raise gas prices and deprive Americans of relief at the pump when supply is most needed by restricting the ability to release from the Strategic Petroleum Reserve. After global oil prices skyrocketed because of Putin's invasion, the President successfully used the Strategic Petroleum Reserve in 2022 to expand supply that helped lower gas prices for families here at home – while laying the groundwork to refill at a profit to taxpayers in the future. But House Republicans want to tie Presidents' hands and hamstring one of the best supply tools we have to protect Americans from disruptions that spike gas prices.
Protecting Rich Tax Cheats:: Working people pay 99% of the taxes they owe, while the top 1 percent hides about 20% of their income from tax, including by funneling it through offshore accounts in tax havens that don't report earnings. The President and Congressional Democrats passed legislation to make the wealthy and big corporations pay their fair share, including by preventing them from cheating on the taxes they already owe.
For their very first bill, House Republicans voted last week to repeal that provision and let some super-wealthy people pay less in taxes than many hard-working Americans – including through outright tax fraud.
In addition to protecting rich tax cheats, the bill adds to the deficit. According to the nonpartisan Congressional Budget Office, it increases the deficit by nearly $115 billion by enabling wealthy tax cheats to engage in additional tax fraud and avoidance. And for ordinary middle-class people who follow the law, it would mean longer waits for tax refunds. Lose-lose for working families.
Raising Taxes on the Middle-Class and Cutting Taxes on the Richest Americans with a New National Sales Tax: According to public reporting, Speaker McCarthy has agreed to bring to the floor a bill that would repeal most existing taxes and impose a new 23% national sales tax on American families. The bill would cover almost all goods and services purchases – from groceries and gas to food and medicine.
Non-partisan experts across the ideological spectrum agree this proposal would raise taxes for middle-class Americans and slash them for the wealthy, while President George W. Bush's Treasury Department analyzed a similar proposal and found it would raise taxes by thousands of dollars each year for typical middle-class families; the burden would likely be especially great for seniors and families with children. Meanwhile, people earning millions of dollars a year would see tax cuts of $100,000 or more.
Cutting Social Security and Medicare: President Biden has made clear that Congress must deal with the debt limit and they must do so without conditions. But Congressional Republicans continue to threaten to hold the nation's full faith and credit hostage to their demands for Social Security, Medicare, and Medicaid cuts, and cuts to the part of the budget that funds scientific and medical research, education, consumer protection, and other basic services – even as business leaders, economists, and other experts continue to warn about the costs of their brinksmanship for the U.S. economy.
Meanwhile, militant Republicans like Rep. Andy Biggs are calling for the U.S. to default on its debt obligations (spending that has already been approved by Congress and spent), by refusing to raise the debt ceiling. But rather than cut spending, it would mean chaos, collapse, and catastrophe for the U.S. and a windfall for China, and at the same time RAISE costs and the national debt because interest rates would skyrocket, 6 million would lose their jobs, requiring more unemployment and social services.
Rep. Andy Biggs says outright, "We cannot raise the debt ceiling. Democrats have carelessly spent our taxpayer money and devalued our currency. They've made their bed, so they must lie in it."
This is a stunning and unacceptable position that would lead to economic chaos, collapse, and catastrophe. And in so doing it would give our competitors, like China, an historic leg up in overtaking the American economy.
In line with every major outlet, CNN warned yesterday that failing to lift the debt ceiling would "tank the financial markets, suspend Social Security payments to senior citizens, hurt the economy and cause other chaos."
Leading congressional Republicans have themselves admitted in the past that default would trigger an economic collapse, killing millions of jobs and decimating 401k plans. That's why they voted to raise the debt ceiling without brinkmanship 3 times during the Trump Administration – with strong bipartisan support from their Democratic colleagues.
But hardline MAGA Republicans are now advocating for this outcome. This is despite President Biden having achieved unprecedented deficit reduction and despite House Republicans' supports for tax giveaways to the rich that put trillions on the nation's credit card.
Other congressional Republicans intend to use the debt limit to force an economic meltdown unless they can cut Medicare and Social Security, directly against the will of a bipartisan majority of the country.
"Rep. Biggs is dead wrong to actively support the ruin of millions of American livelihoods, 401k plans, and small businesses, all in the name of scorched earth partisanship," said White House spokesperson Andrew Bates. "Default would needlessly plunge the country into economic chaos, collapse, and catastrophe while giving our competitors like China an historic boost against us. That's why congressional Republicans – with strong bipartisan support from Democrats – avoided default 3 times under Donald Trump, without conditions or playing chicken with our credit rating. This president and the American people will not stand for unprecedented economic vandalism. Full stop."
Be reminded: Trump added $7.4 TRILLION to the national debt in just 4 years – that 25% (one-fourth) of the total debt of nearly 250 years. Much of that was before pandemic, largely caused by the $2 trillion giveaway to the wealthiest and to the biggest corporations. 50 corporations, with a combined $50 billion in profit paid zero tax. It's estimated that the wealthiest hide 20 percent of their taxable wealth.