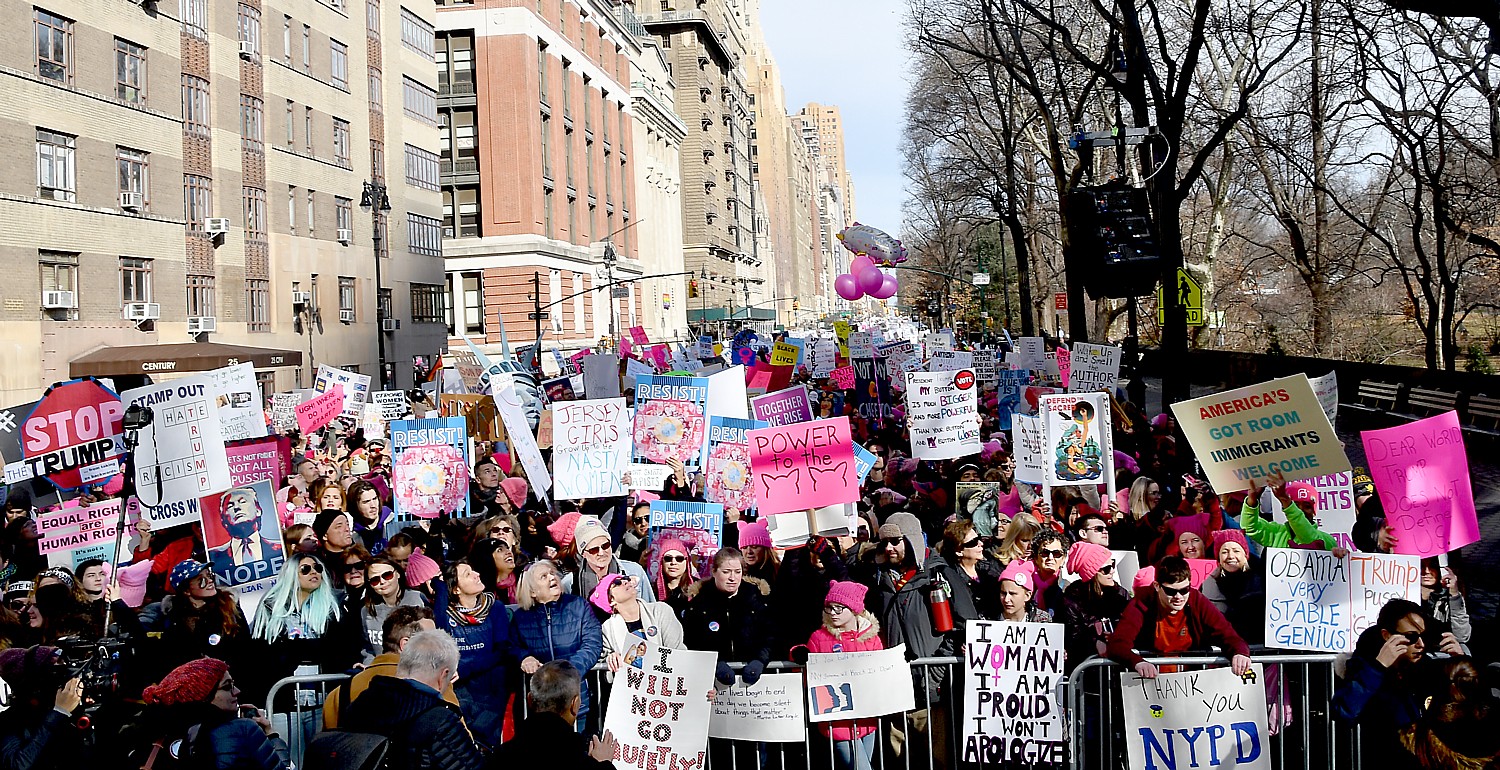 by Karen Rubin, News & Photo Features
On the first anniversary of Donald Trump's inauguration and the first Women's March that was the largest single day of protest in history, women came out in force again in New York City and more than 250 locations around the country.
They marched for womens rights, reproductive freedom, for health care; for #MeToo and #TimesUp to take a stand against sexual assault, harassment, rape and extortion. They marched for gun control and against domestic violence. They marched for families, for immigrants, for Dreamers, for the LGBTQ+ community. They marched for Mother Earth and the environment, for science and facts. They marched for voting rights, for a free press and for truth. They marched to assert basic American values- its better angels – of tolerance, diversity, and for economic, environmental, political and social justice.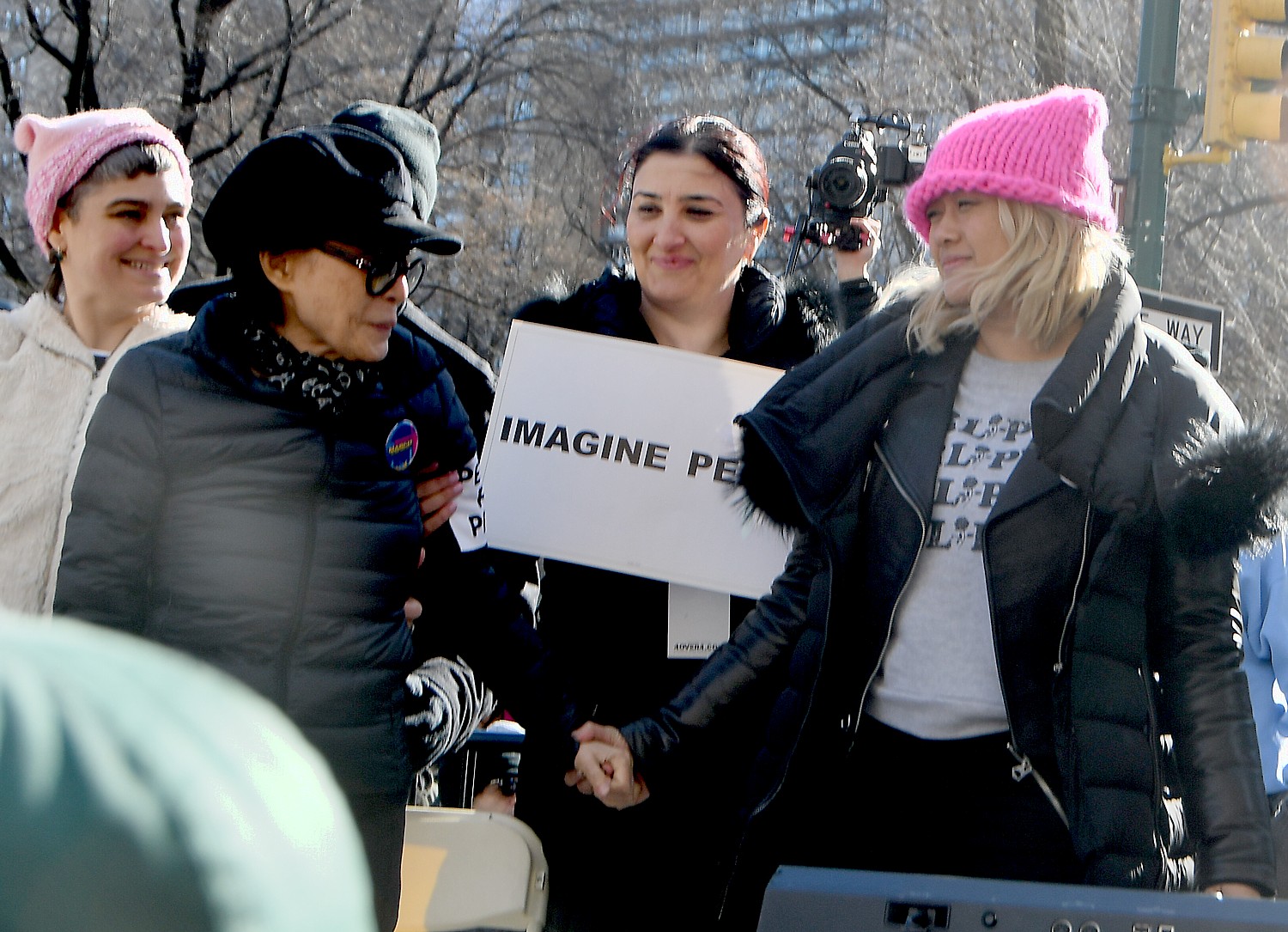 200,000 was the official count in New York City – marchers were lined up from 63rd Street to 86th Street, but all along the side streets as well, where it took as much as 2 hours just to get onto the Central Park West march route.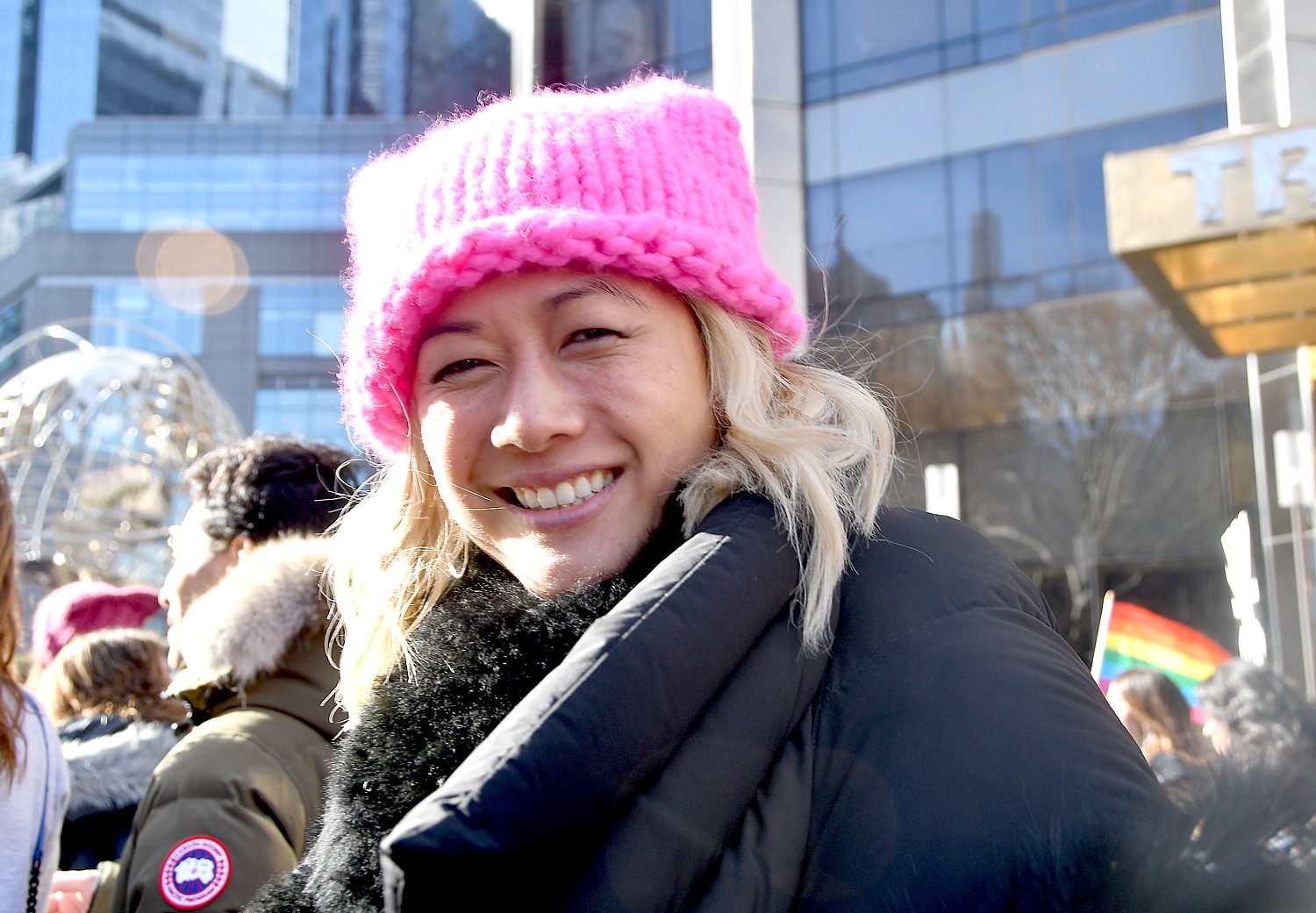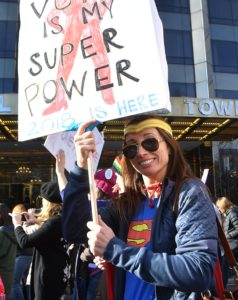 And unlike last year's march which brought out millions, reflecting the despair of the aftermath of the 2016 election and was supposed to send a message to Trump and the Republicans who controlled Congress and the Courts (they didn't get it), this day of marches – some 250 around the country bringing out some 2 million – was about action: it kicked off a voter registration drive to add 1 million to the rolls, the candidacies of a record number of women running for office (16,000 women have reached out to Emily's List for support in 2017), and a Get out the Vote drive for the 2018 midterms.
"My vote is my Super Power," several announced in their signs. "My Button is Bigger than Yours," echoed another.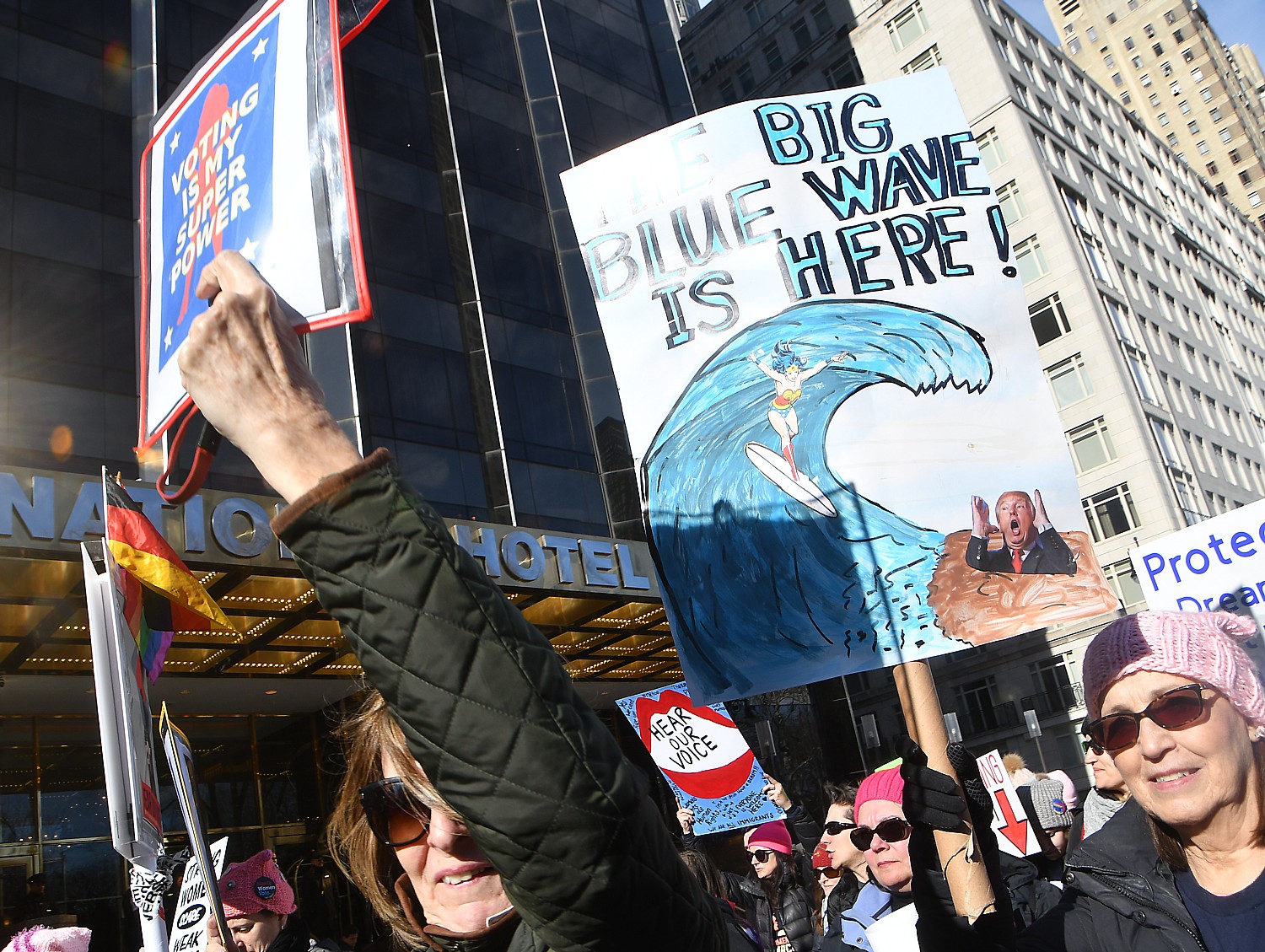 The vulgarity, misogyny, bigotry and racism that Donald Trump brought to the Oval Office came down to the streets, with bursts of profanity in words ("shithole" was a popular one that Trump just introduced to the vernacular only a week ago) and gestures, with marchers giving the finger as they passed Trump International Hotel, the closest incarnation they would ever have. The tone was decidedly more angry, more outraged than a year ago.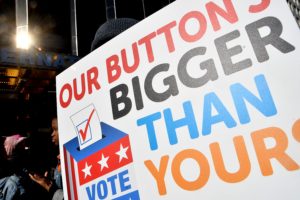 "Over the past year, basic rights for women, immigrants, LGBTQ+, the religious and nonreligious, people of color and even Mother Earth have struggled to survive under the weight of the current administration. America's First Amendment has been challenged and healthcare for millions has been threatened. We must stand together to demand and defend our rights. We will not be silent. We must remind everyone that red, white, and blue are the colors of tolerance," stated Womens March Alliance.
And they marched with a purpose: to get people to register to vote, to run for office, and to cast their ballot.
"My vote is my Super Power," several announced in their signs. "My Button is Bigger than Yours," echoed others.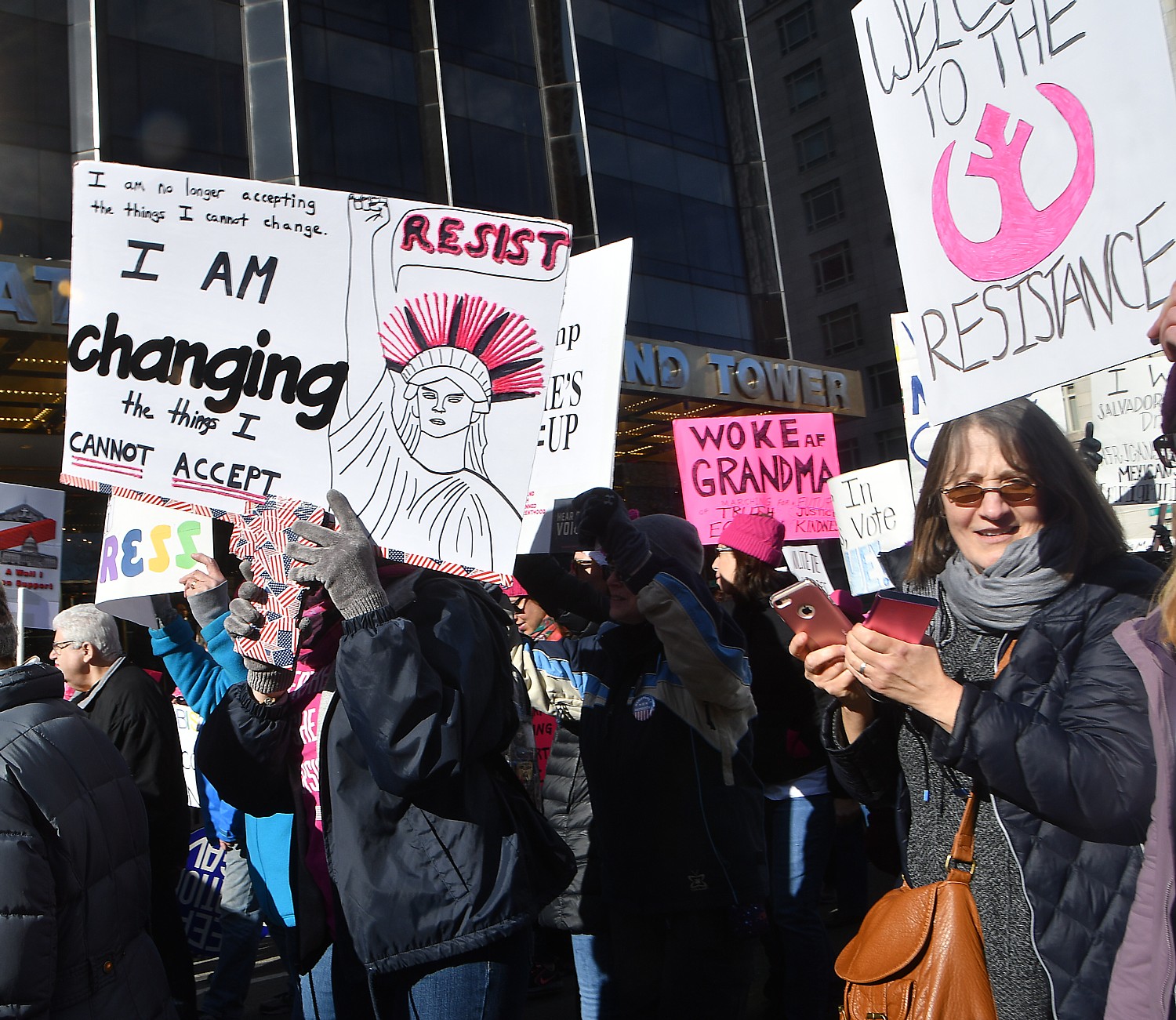 Hillary Clinton tweeted, "In 2017, the Women's March was a beacon of hope and defiance. In 2018, it is a testament to the power and resilience of women everywhere. Let's show that same power in the voting booth this year. #PowerToThePolls" 
Here are highlights from the Womens March NYC: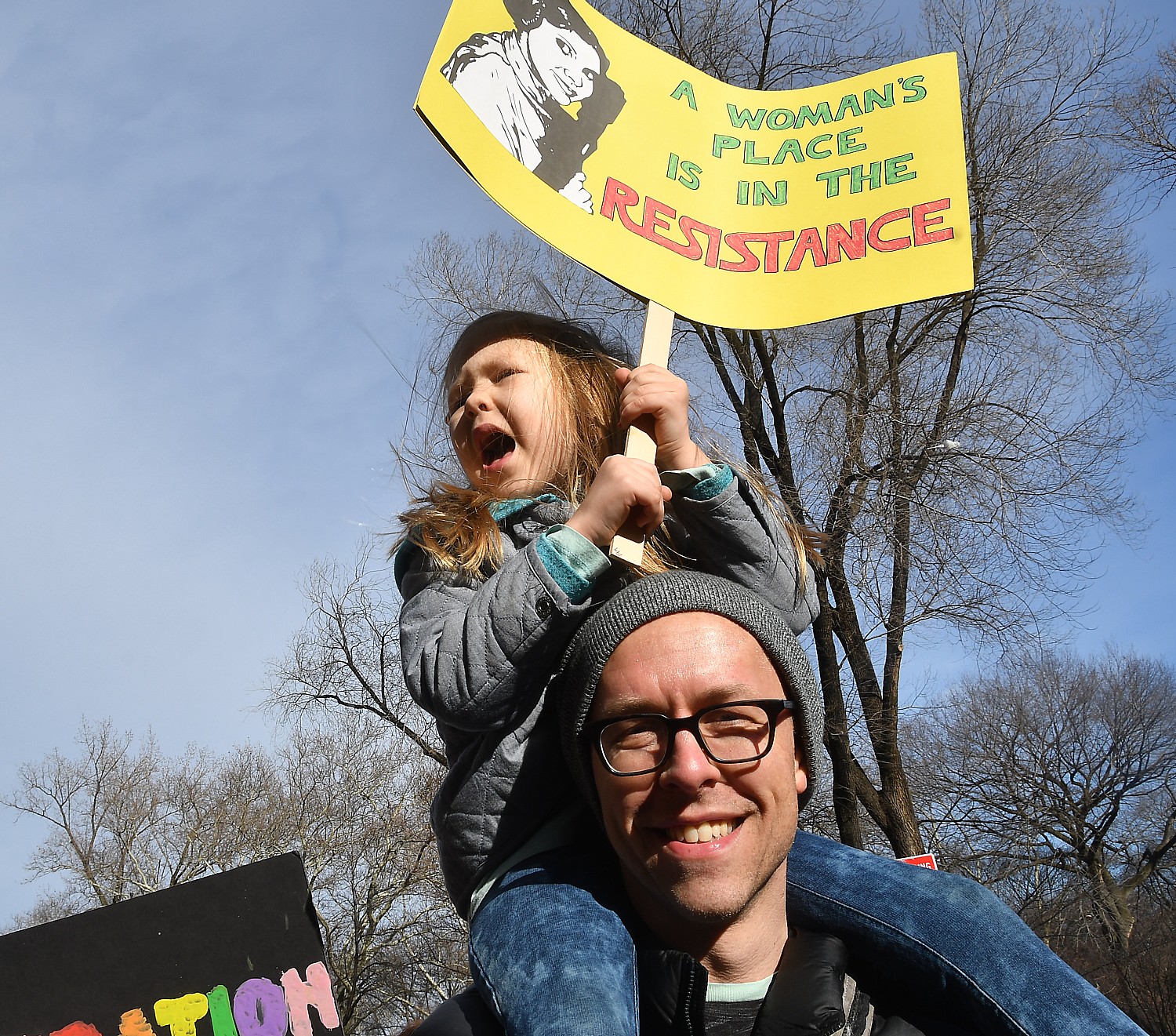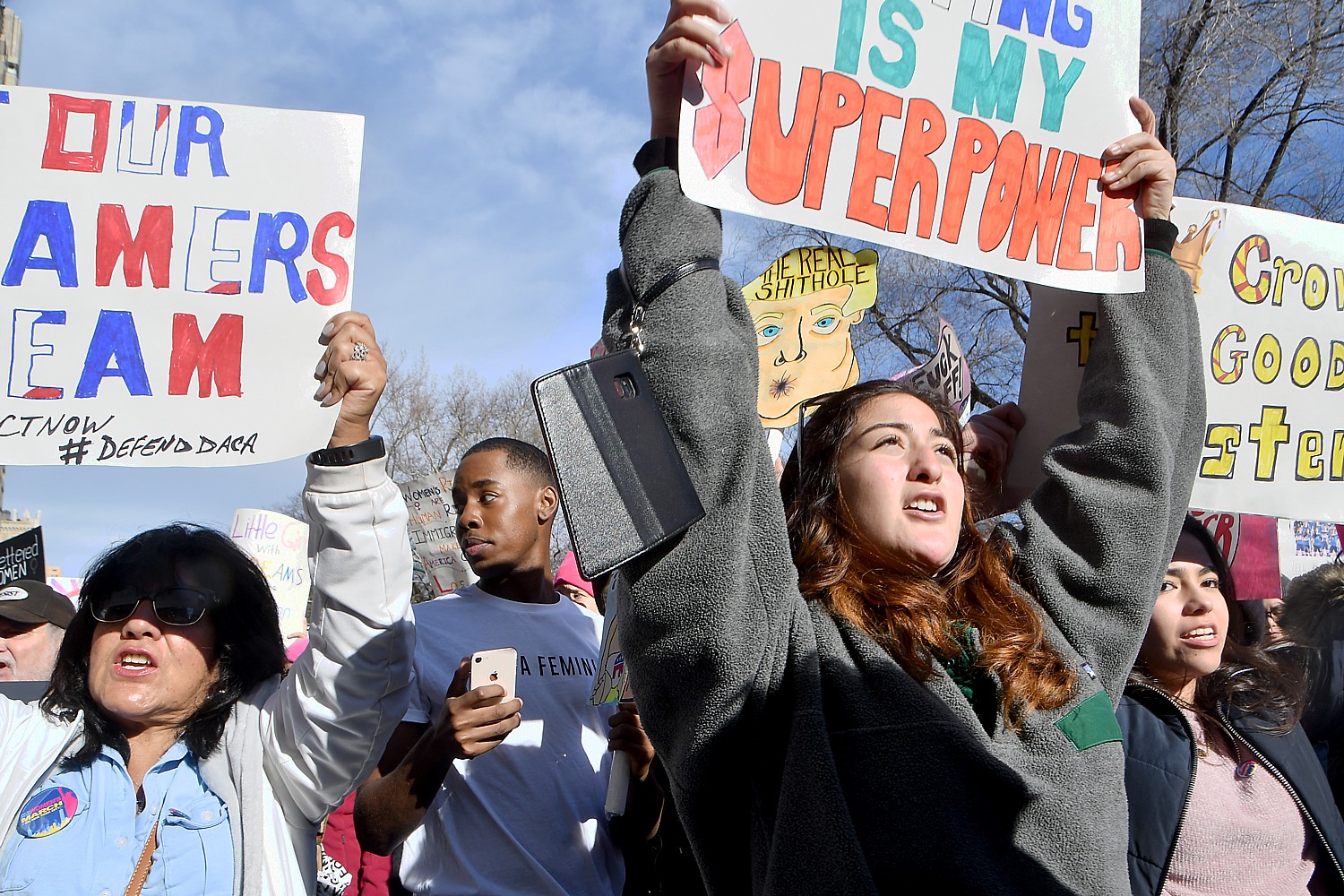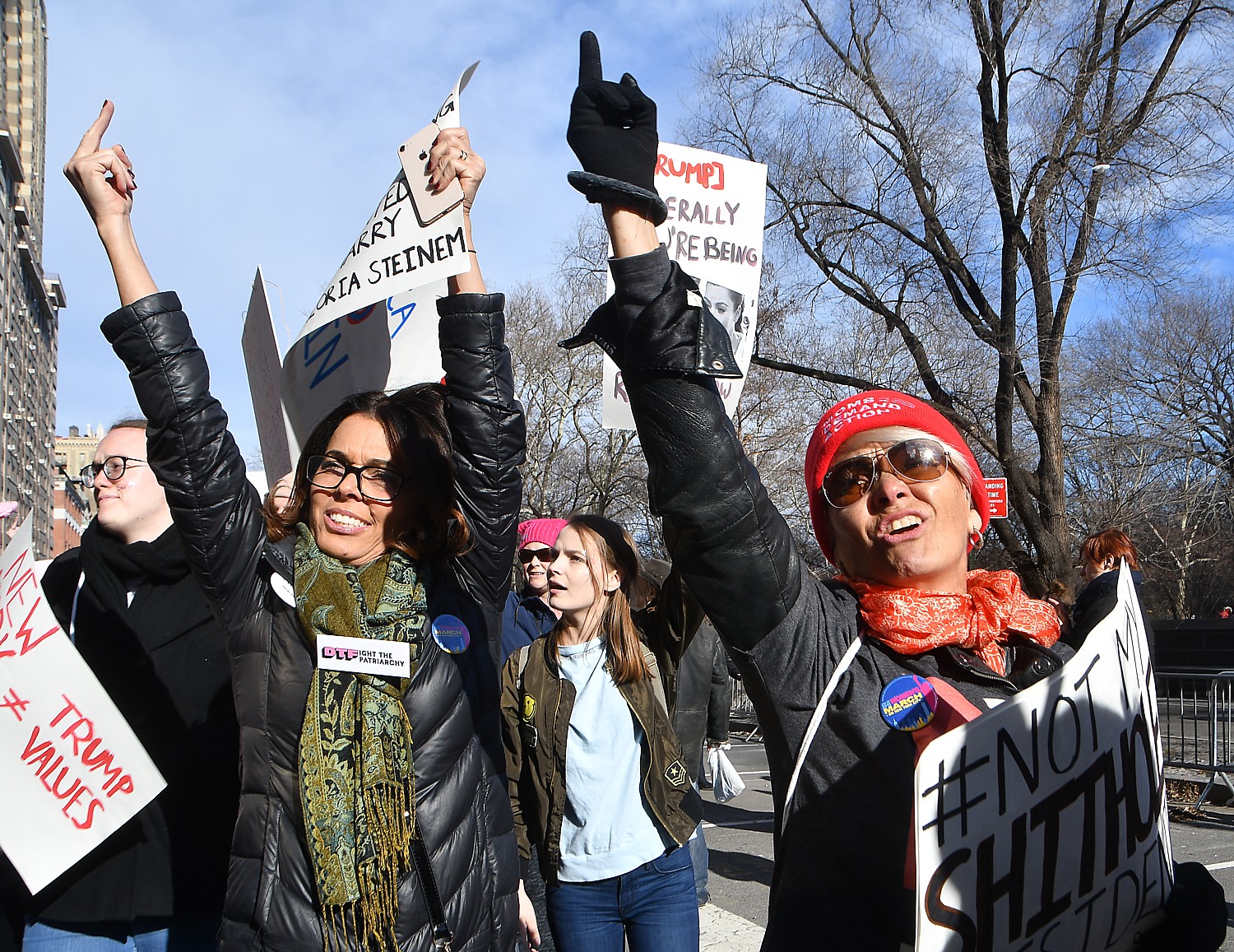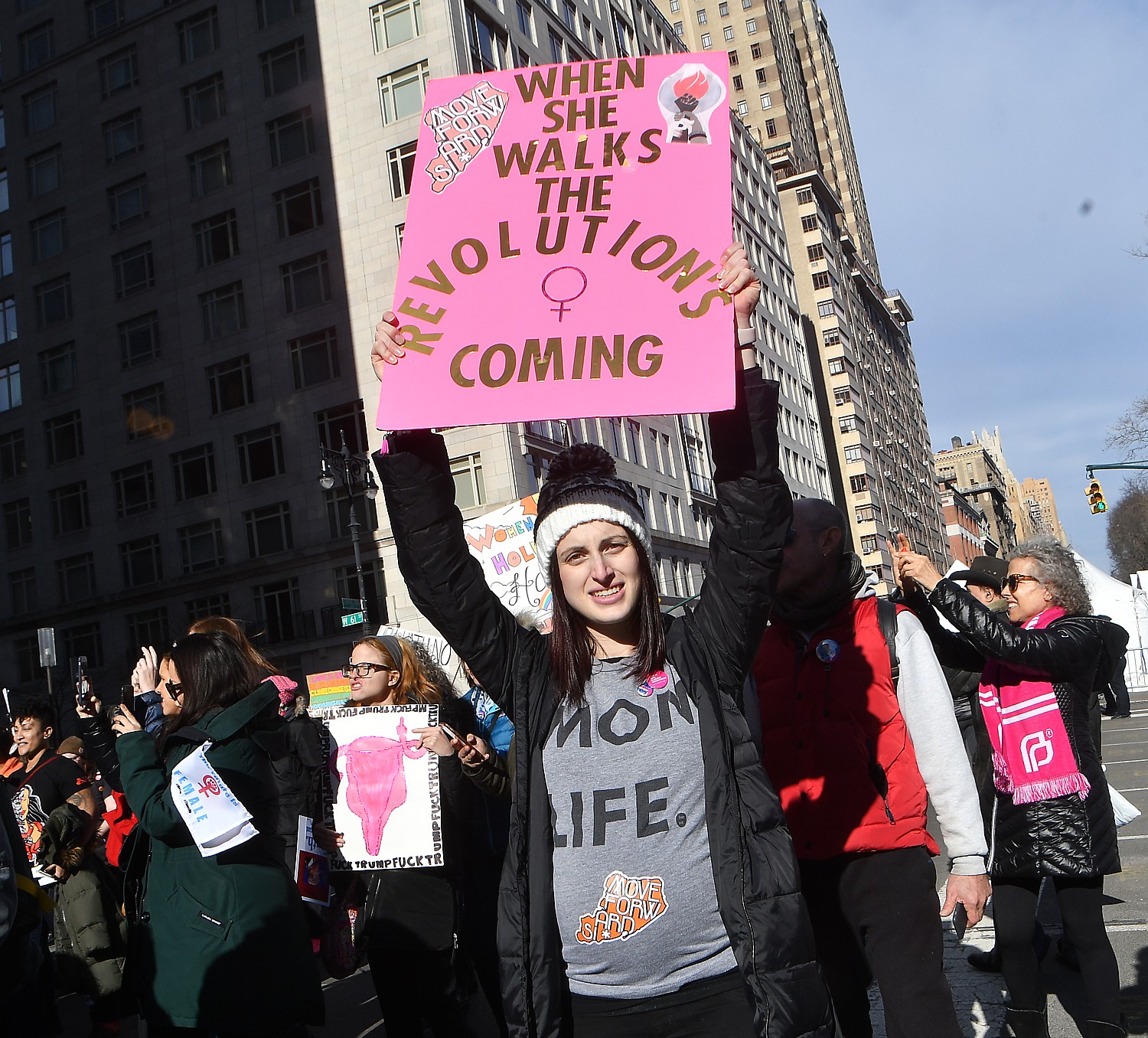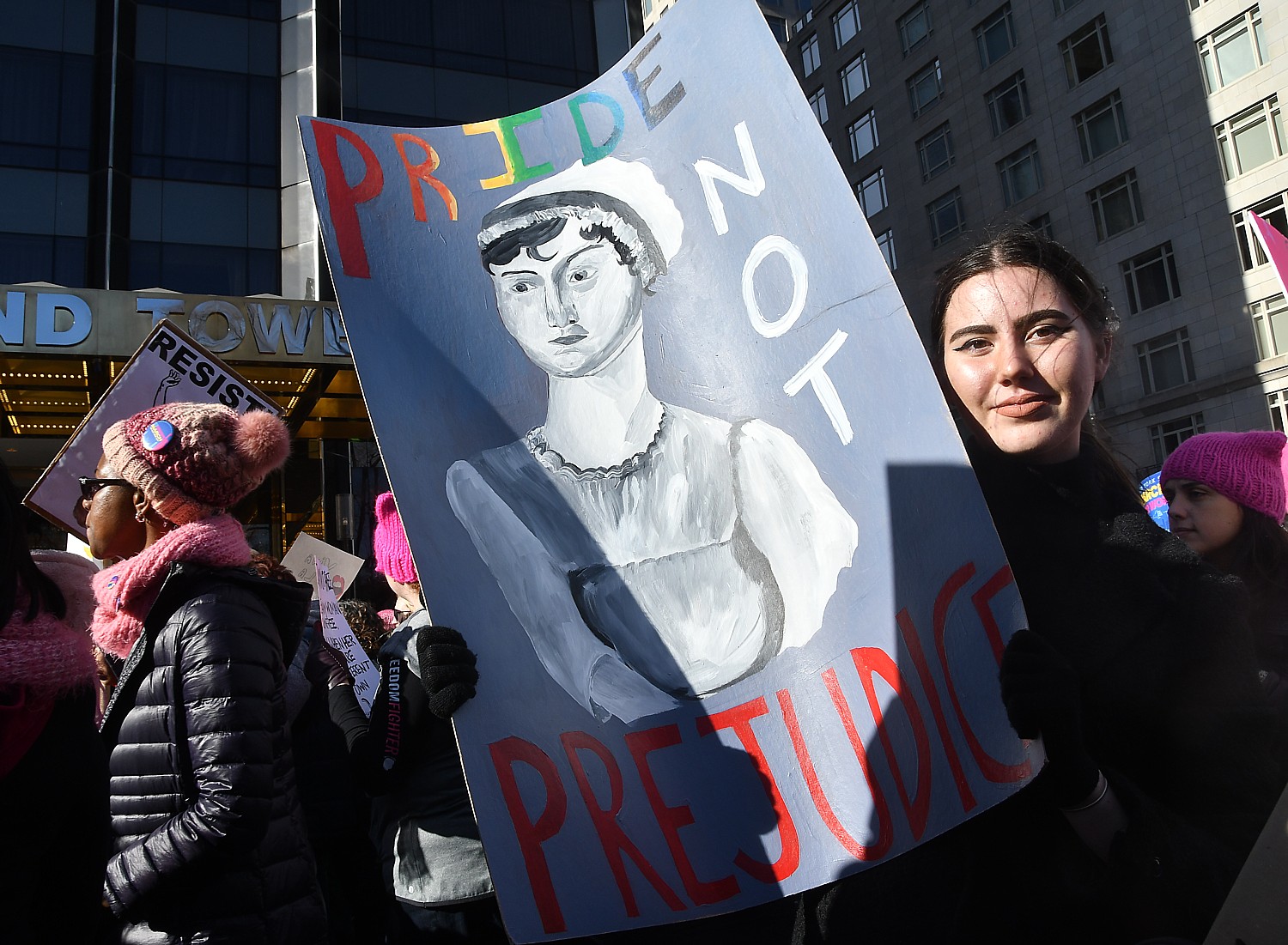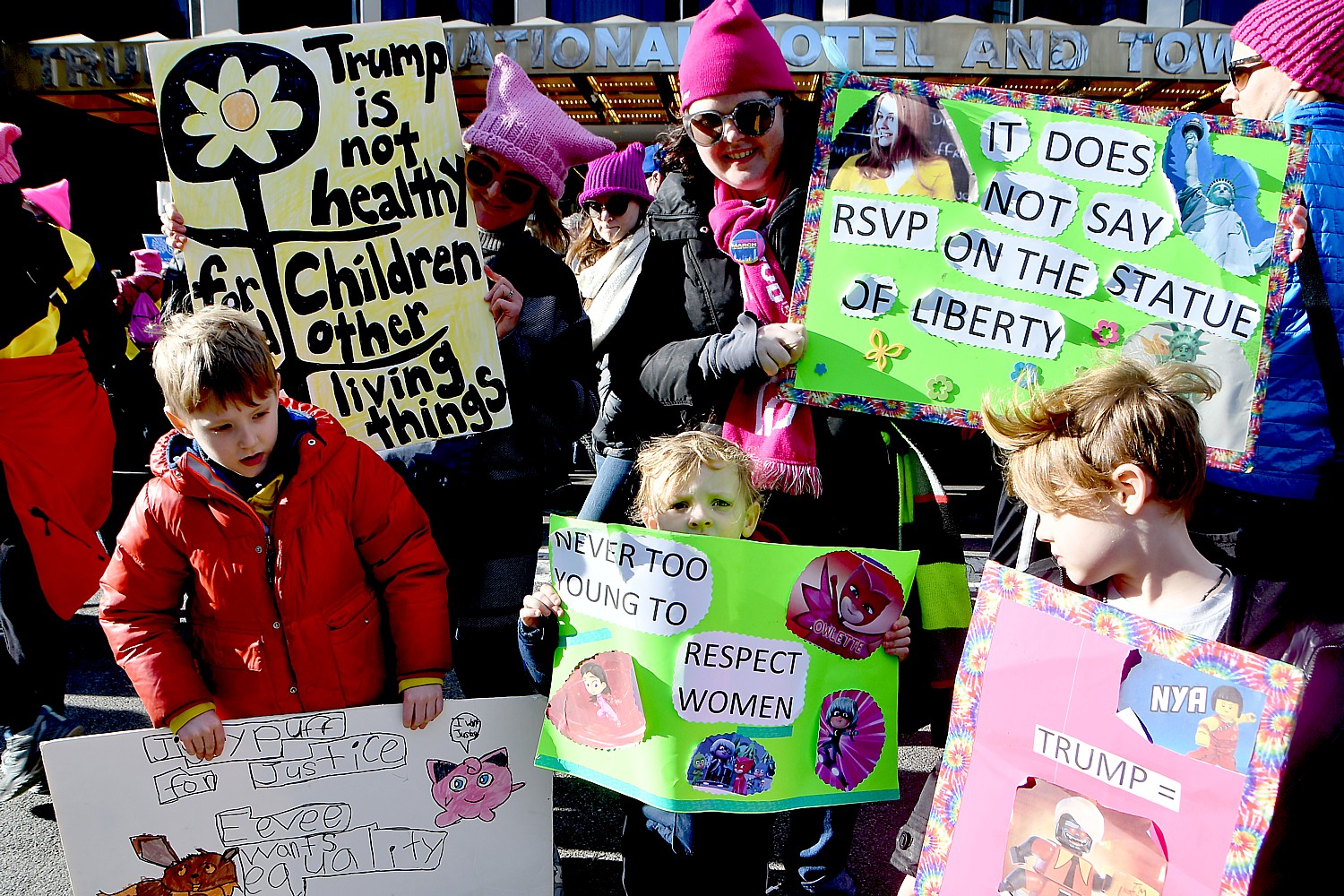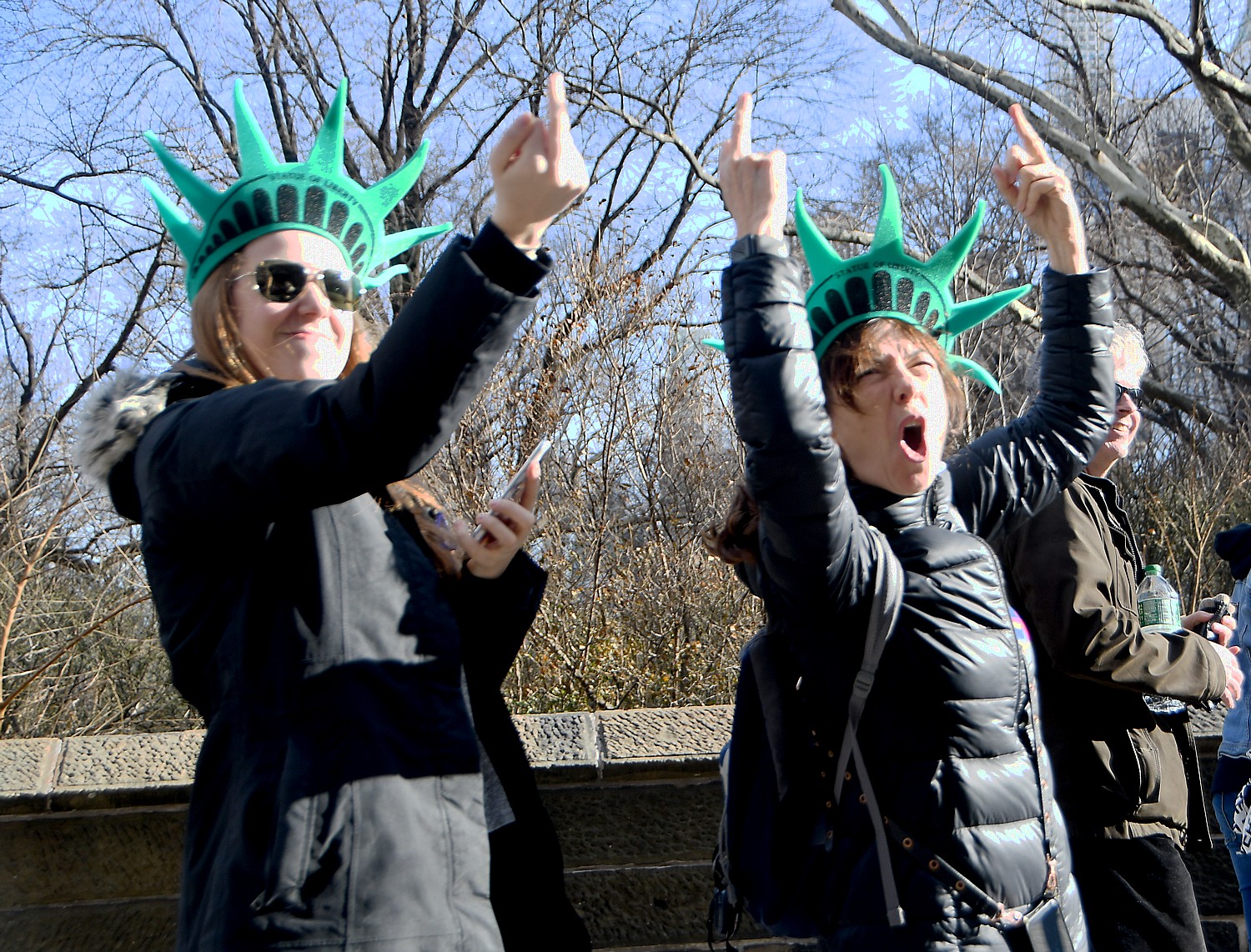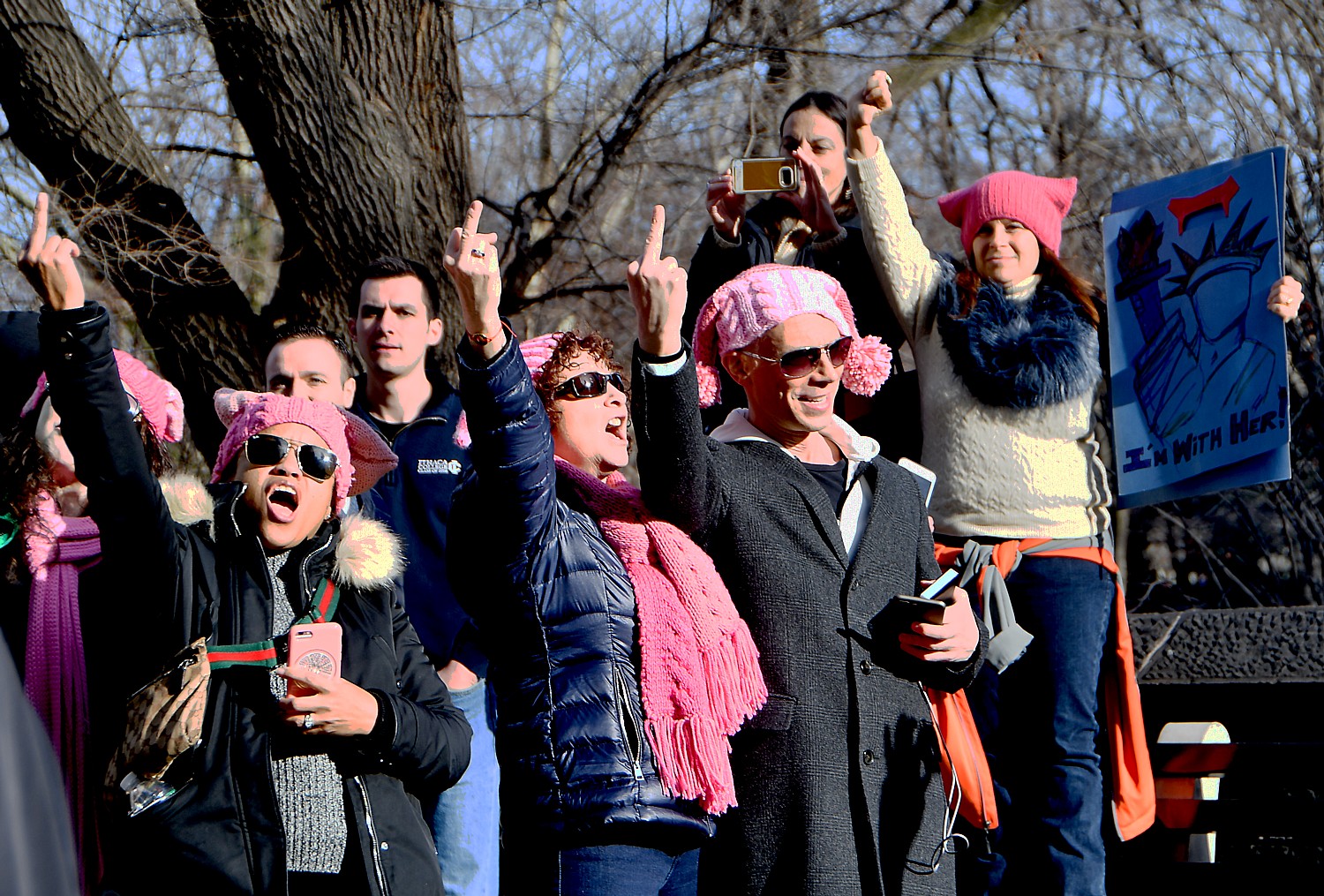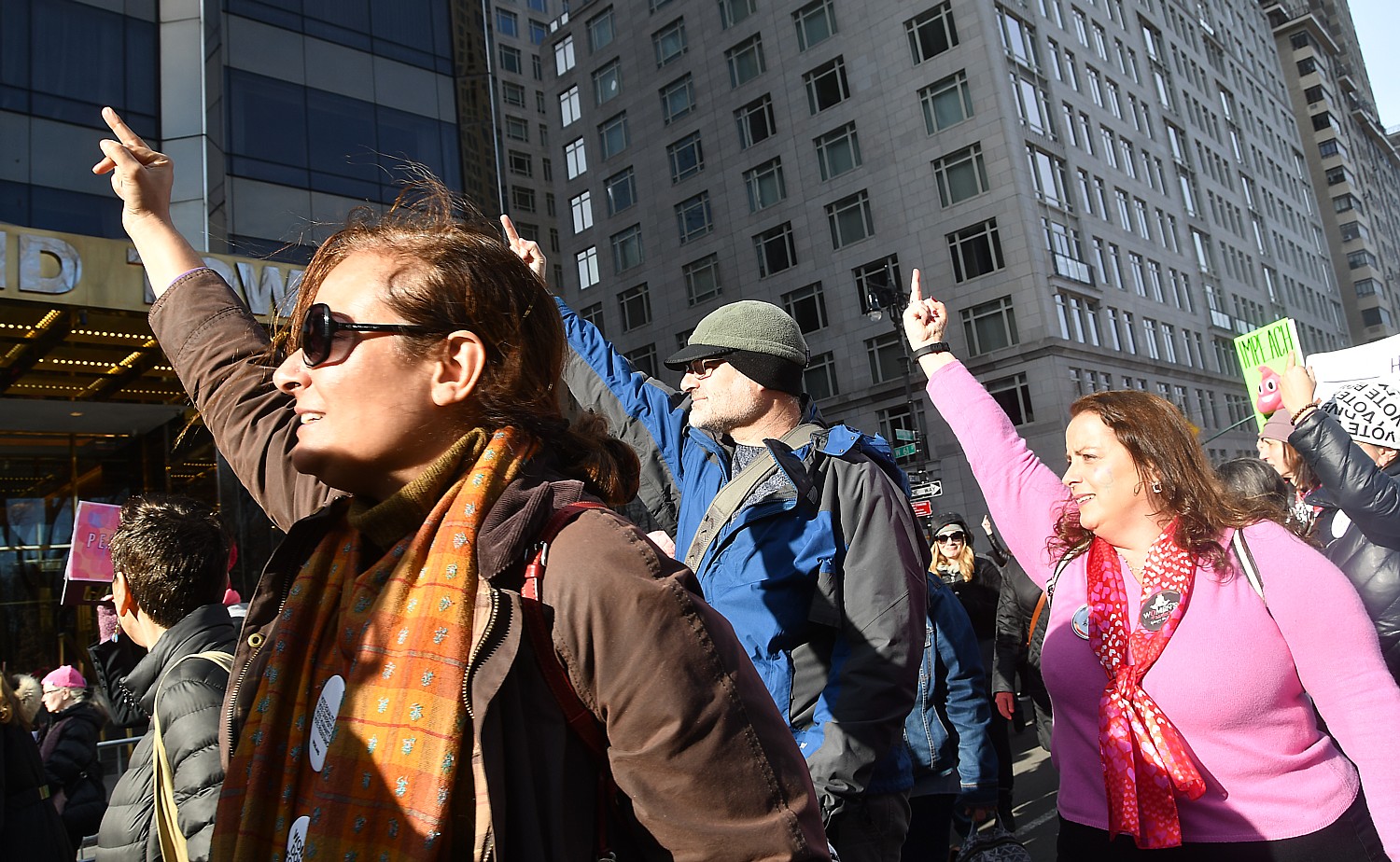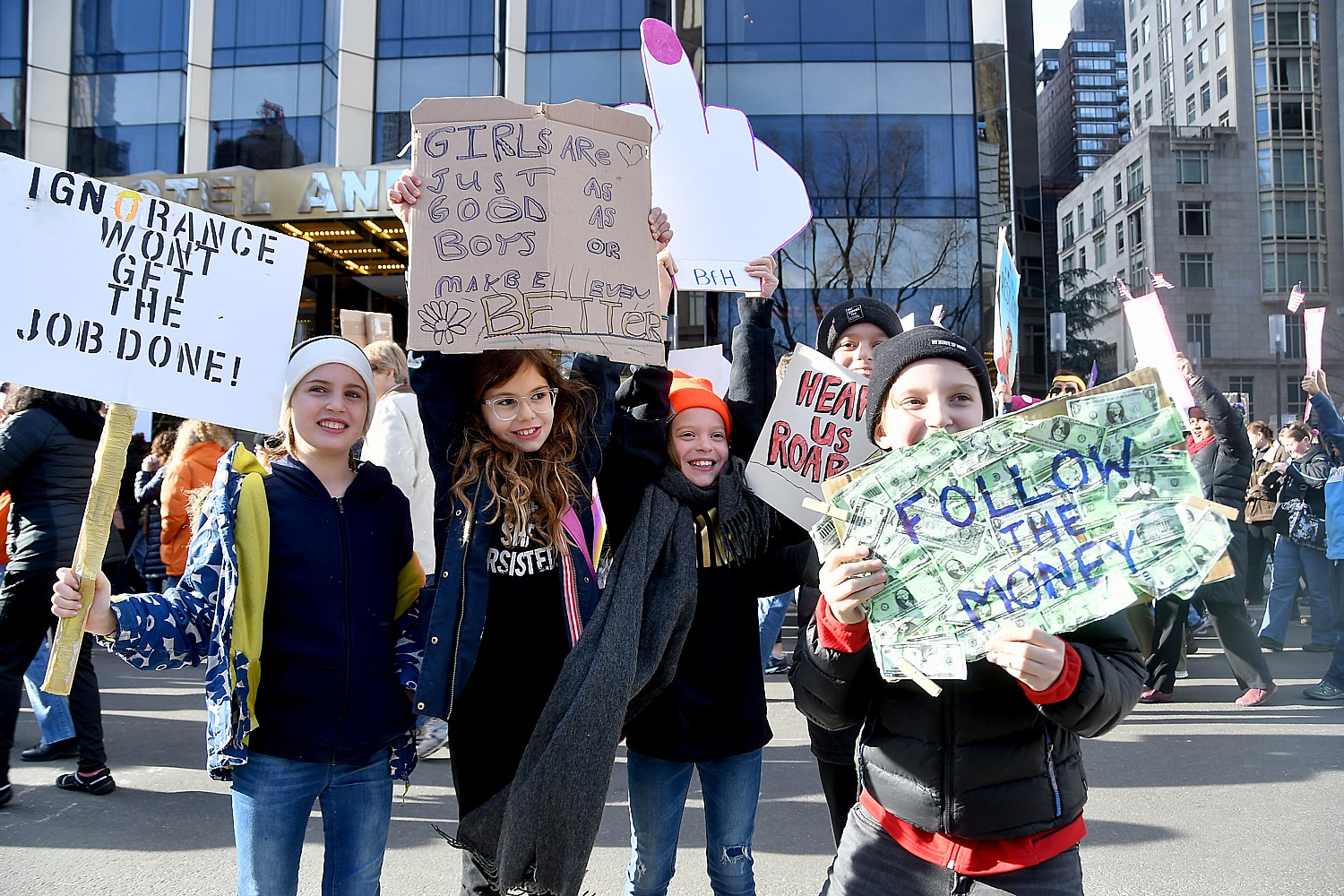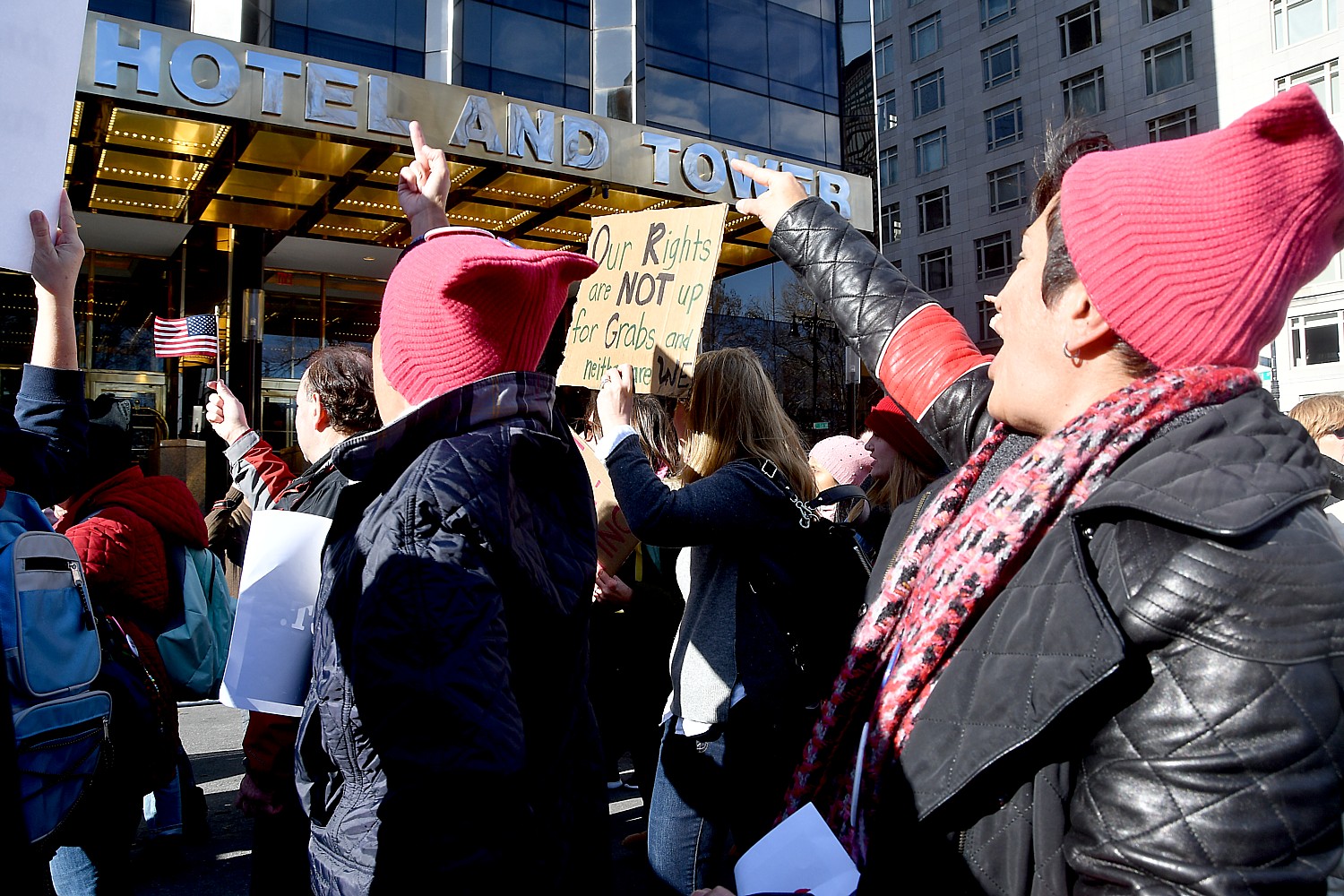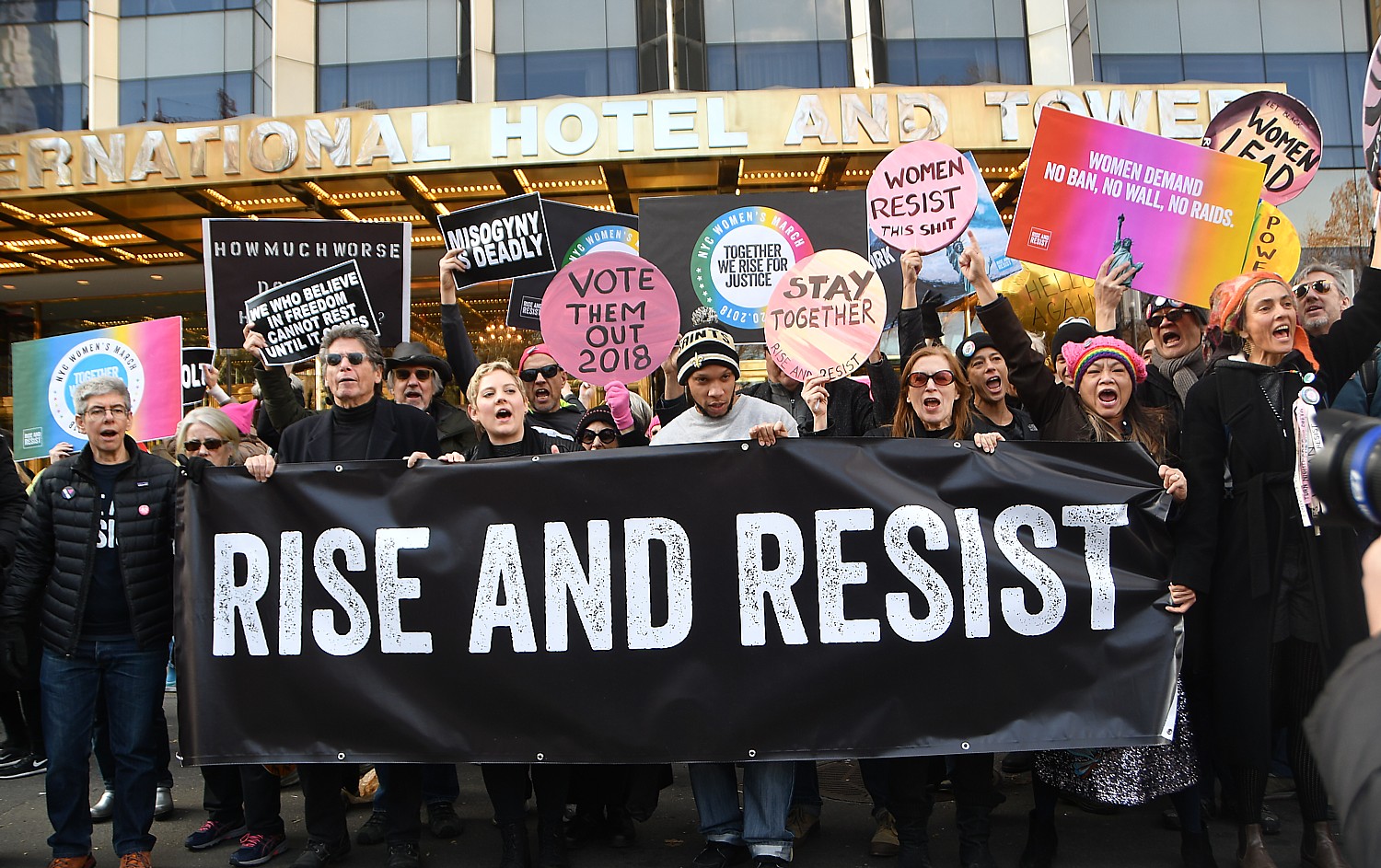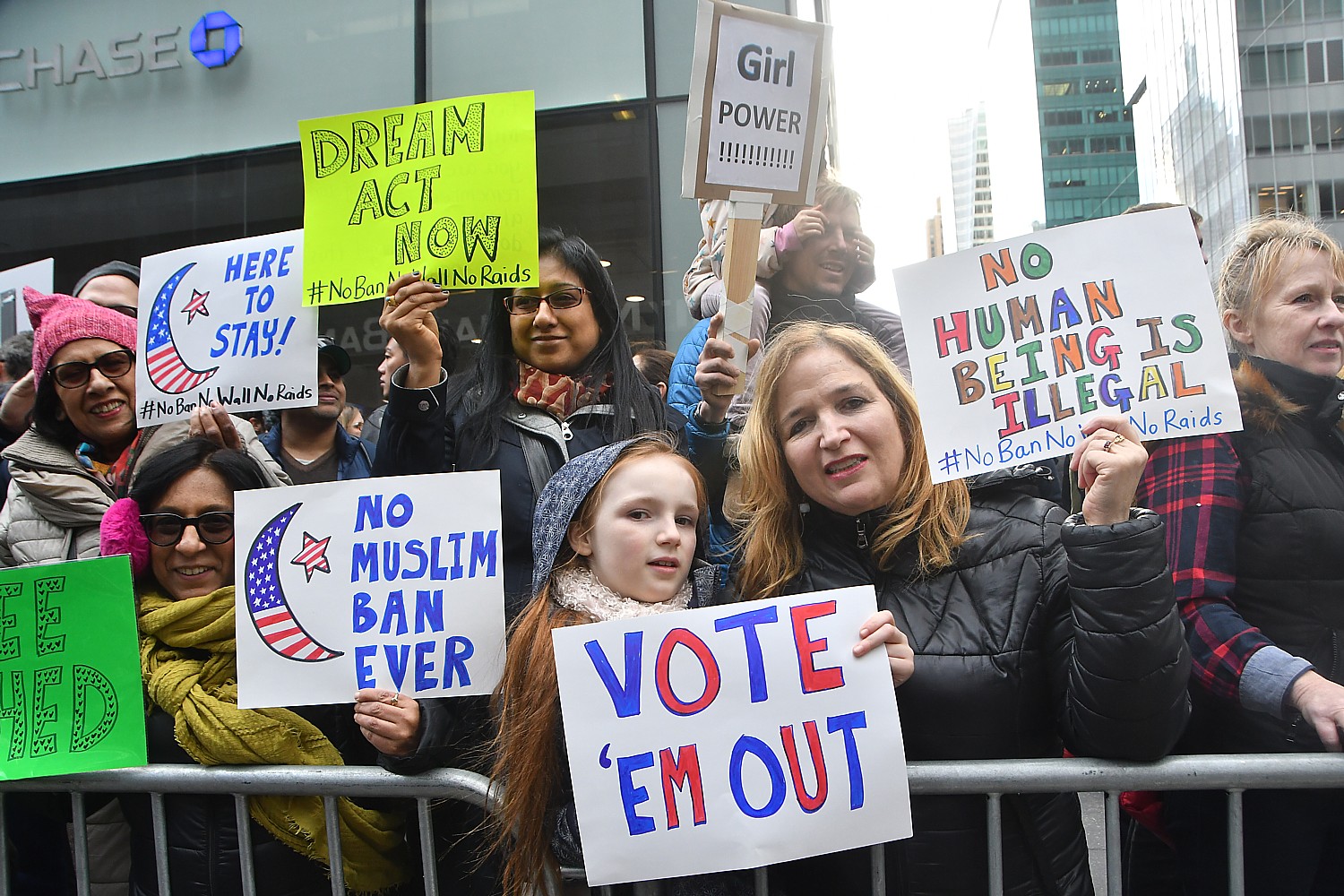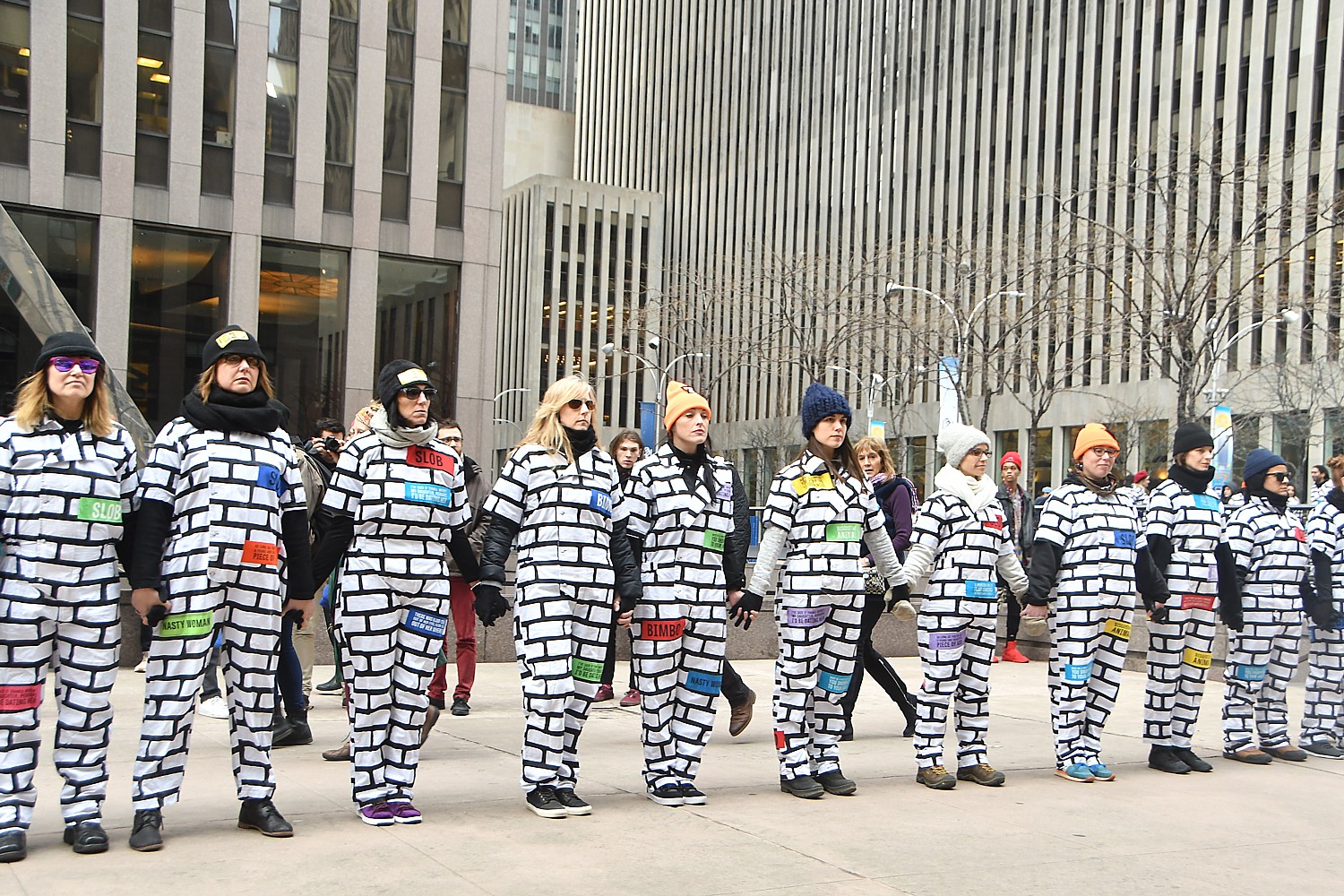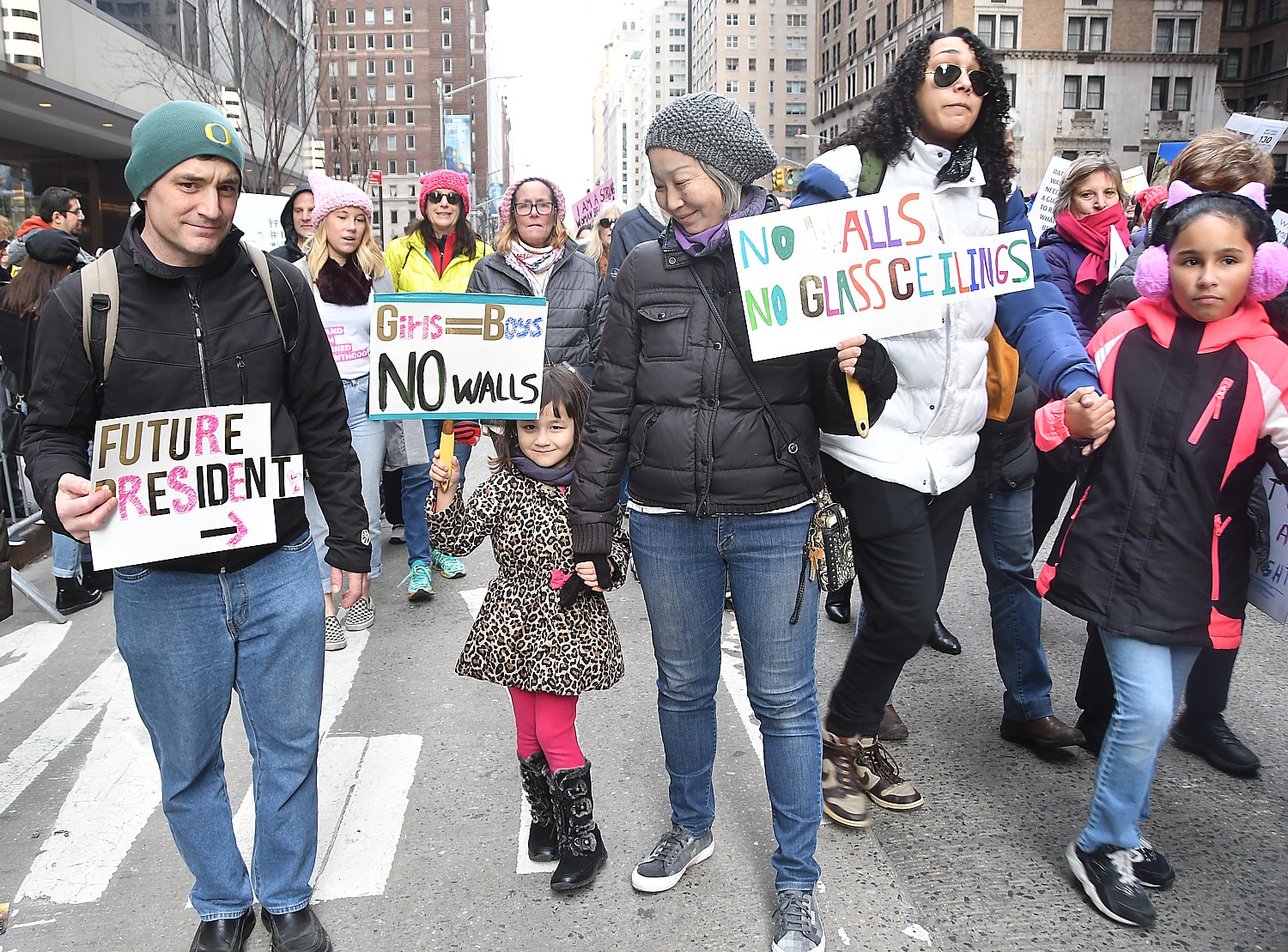 See also:
Women's March Redux Jan. 20 Kicks Off Get-Out-The-Vote Campaign to ReMake Government
_________________________
© 2018 News & Photo Features Syndicate, a division of Workstyles, Inc. All rights reserved. For editorial feature and photo information, go to www.news-photos-features.com, email [email protected]. Blogging at www.dailykos.com/blogs/NewsPhotosFeatures.  'Like' us on facebook.com/NewsPhotoFeatures, Tweet @KarenBRubin